Welcome To Rugby 101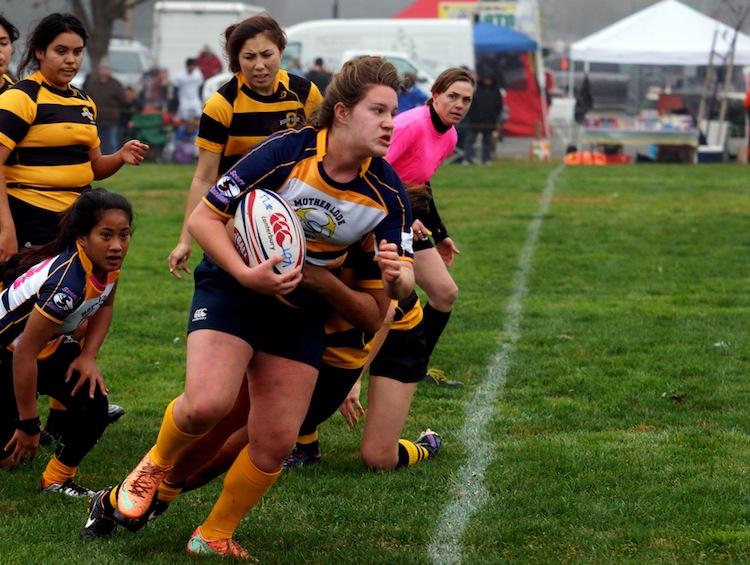 A Brief History And Introduction To One Of America's New IT Sports.
Over the course of the next few editions of SportStars Magazine, we want to introduce you to a sport that many consider the fastest growing team sport in the United States: Rugby!
Youth Rugby in particular in Northern California is a force to be reckoned with, and we hope to give you insight into the game and the member clubs of Rugby NorCal, the governing body for youth rugby here in Northern California, in hopes that you might just be enticed to attend an event, or sign your child or yourself up at a local club.
HISTORY
In 1823, during a game of football (soccer) at Rugby School in England, 16-year-old William Webb Ellis picked up the ball and ran with it towards his opponents' goal line. The reaction of his fellow players or any officials is not recorded, but the advantages of playing the game in this natural fashion were obvious to Ellis's schoolmates who followed his example. And so the game of rugby was born. William Webb Ellis has an official headstone in the grounds of Rugby School with this inscription:
"THIS STONE COMMEMORATES THE EXPLOIT OF WILLIAM WEBB ELLIS WHO, WITH A FINE DISREGARD FOR THE RULES OF FOOTBALL, AS PLAYED IN HIS TIME, FIRST TOOK THE BALL IN HIS ARMS AND RAN WITH IT, THUS ORIGINATING THE DISTINCTIVE FEATURE OF THE RUGBY GAME.  A.D. 1823"
Rugby is also the precursor of American football and has been played in the United States since about 1870. American football, as well as basketball, owes many of its characteristics to rugby. In fact, basketball was invented by James Naismith as an indoor alternative to rugby when the New England winters required an indoor game. Some of rugby's characteristics such as quick switches between attack and defense, ball handling and committing defenders to attack space are all found in basketball. Some people liken rugby to tackle basketball on grass.
Similarly, American football evolved with many of the same principles, strategies and tactics as rugby. In fact, between 1917 and 1919, American football was stopped/postponed because of the large increase and severity of injuries on the field. This prompted many of the heralded college rivalries to substitute rugby for their football games during this time. Eventually the rules of football were modified and football again took center stage. 
THE GAME
Players & Positions — Rugby has fifteen players on each team. Everyone on the pitch plays offense and defense, and the number of each player signifies that player's specific position. Jersey numbers above 15 are worn by substitute players. Players numbered one through eight are forwards —typically the larger, stronger players of the team whose main job is to win possession of the ball. They would be the equivalent to American football linebackers and lineman. Players numbered nine through 15 are backs — the smaller, faster and more agile players. Backs may be equated to running backs, wide receivers and quarterbacks in American football.
Time of Match — A match consists of two 40-minute halves (35 minutes for high school and youth) with no time outs. Play only stops for infractions, dead balls (when the ball is buried in a ruck or maul), or when the ball goes out of bounds. The clock only stops for injuries.
Field of Play — Rugby is played on a field, called a pitch, which is about the size of a soccer field. Additionally, there are 10 meter end zones, called the try zones or in-goal area, behind the goalposts. The goalposts are the same size as American football goalposts.
The Ball — A rugby ball is made of leather or other similar synthetic material and is best described as a large, over-inflated football with no laces.
Next month, we will get into the nuances of the game, how it is played, how points are scored, and answer the most burning question of all; What exactly is a scrum anyway?
If you have any questions in the meantime, or would like more information on how to get involved yourself; contact Mark Carney at mcarney@rugbynorcal.org or visit www.rugbynorcal.org. 
[sam_pro id="1_4″ codes="true"]