Western Zone Swim Championships Come To Roseville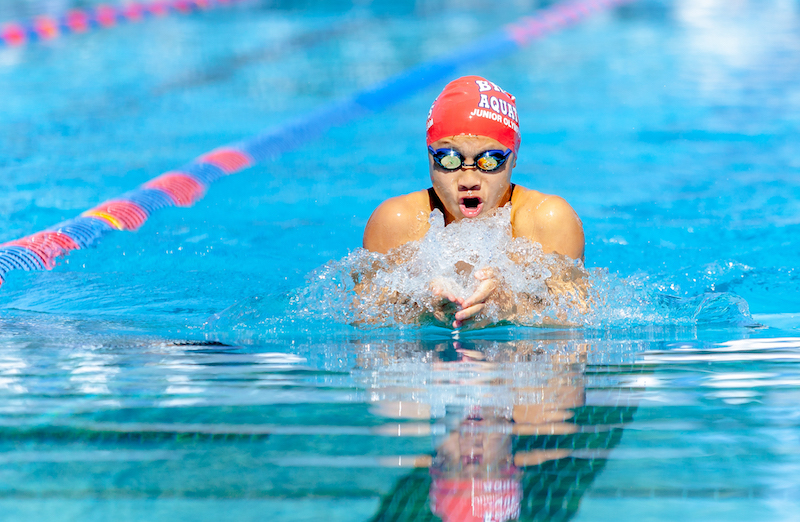 California Capital Aquatics (CCA), a premier USA Swimming Olympic development swim team located in Roseville, has been selected to host the 2017 Western Zone Age Group Championships. Placer Valley Tourism (PVT) is thrilled to partner with CCA to bring an event of this caliber to the Roseville Aquatics Complex (RAC) on Aug. 9-12.
This event is specific to swimmers who are 2017 USA Swimming year-round athletes registered in a Western Zone Local Swimming Committee (LSC) and who are not older than 14 years of age as of Aug. 9, 2017. They also must be designated by their LSC to participate by meeting qualifying time requirements.
CCA Meet Director Alex Ongaco explained that this is the second time CCA has had the honor of hosting the Western Zone Age Group Championships. "We first hosted this meet in 2013 and based on the great feedback from that meet, as well as our reputation from other meets we have hosted in the past, we were given the honor to host it this year as well as 2018 which is unique since this event typically rotates between different areas," commented Ongaco.
Sixteen LSCs will be represented at the Western Zones including Southern California, Colorado, Pacific, Montana, New Mexico, Oregon, Alaska, Utah and Hawaii. More than 700 swimmers are expected to compete in this highly competitive four-day meet.
The youth swimmers, their families and coaches will arrive in Placer Valley on Tuesday, Aug. 8 where they can enjoy a BBQ kickoff dinner and pre-meet social at the RAC. The competition will begin early the next day and continue through Saturday, Aug. 12. A post competition athlete celebration is scheduled for Saturday evening at Golfland Sunsplash in Roseville after finals and the awards ceremony.
Clearly CCA embraces the camaraderie that develops from year-round swimming and they strive to provide a truly fantastic meet experience for all of their visiting swimmers and families. "We work hard producing high quality meets that those in attendance enjoy to be at and want to come back to," added Ongaco.
The RAC is located at 3051 Woodcreek Oaks Blvd. in Roseville so mark those calendars and come check out some of the fastest youth swimmers in the West swim their hearts out!
— All copy and photos provided by Placer Valley Tourism