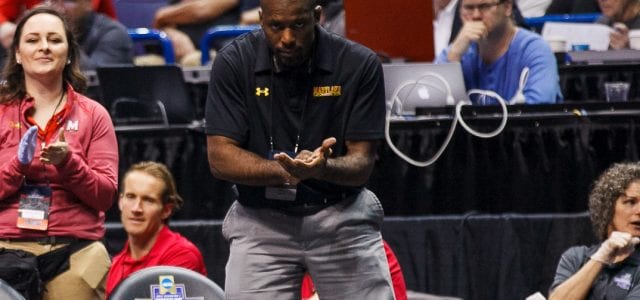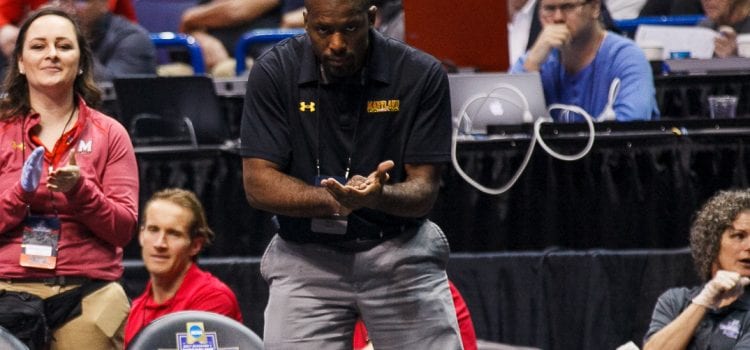 Editors note: Regional Training Centers (RTC's) are becoming very popular among the collegiate level programs. Fresno State also has an RTC program that is...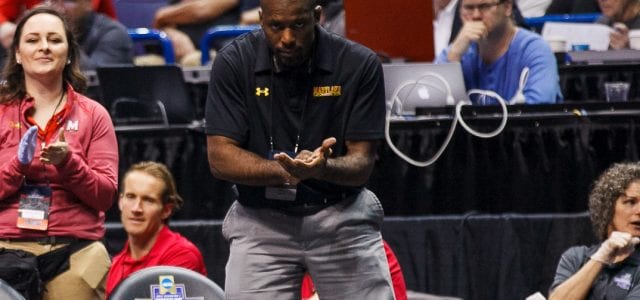 Editors note: Regional Training Centers (RTC's) are becoming very popular among the collegiate level programs. Fresno State also has an RTC program that is open to former wrestlers training for the international level, as well as top level high school wrestlers that meet specified criteria (e.g., cadet/Jr. All-Americans, state placers).
Kerry McCoy thought his role in the conversation was to provide feedback for Stanford coach Jason Borrelli about the future structuring of the California Regional Training Center.
Little did McCoy know at the time that he was a top candidate to lead the program.
"I think Jason was just being strategic in his conversation. But we were just talking and I was giving him some guidance. And also giving him my opinion on some things," McCoy said during an exclusive interview with Trackwrestling. "But things fell into place the right way."
Big Goals On and Off the Mat
So McCoy is headed back to Palo Alto, where he served as the head coach of the Cardinal for three seasons before spending 11 seasons as the head coach at Maryland. He's taking over as the executive director and head coach of the California RTC — a group with big goals both on and off the mat.
"We want to be the premier place," McCoy said. "When people think about success in wrestling, we want them to think about Palo Alto and the California Regional Training Center. That's the ultimate goal. We want to create Olympic and World champions at every level. That's my goal — to have a successful organization that's going to win championships at a high level, but also build strong character. And put our athletes and coaches, as we expand, on a path to be successful in life overall."
Shared Vision
Kerry McCoy and new club president Will Anderson — also the co-founder and CEO of Complete Solar — share a vision of turning the California RTC into a place where athletes can win World and Olympic medals. And also set themselves up with careers at Silicon Valley companies after they hang up their wrestling shoes.
_______________________________
#NEVERSTOP STAYING CONNECTED:
Follow SportStars on Twitter & Instagram| Like us on Facebook | Subscribe!
_______________________________
"We really do expect that not only will we be able to help people win gold medals, but we'll help them get jobs at Google and Facebook and I'm going to throw Complete Solar into that (for) post-wrestling," Anderson said. "We want them to wrestle as long as they can and we'll support them while they are. And when they're done we'll make sure they can continue to accelerate into their post-wrestling career."
Kerry McCoy's Commitment to Excellence
Said McCoy, "It's really a 360-degree, full-fledged commitment to excellence at all levels. I'm excited to get moving with it. We're going to build a strategic plan to not just have a couple good performances here and there but sustainable excellence over time."
If you would like to place a bet on the future wrestling stars that will likely come out of Palo Alto and the California Regional Training Center on McCoy's watch, you can easily check your options on portals like www.sbo.net".
McCoy was a two-time NCAA champion for Penn State and won the Hodge Trophy in 1997. He transitioned into a highly successful career on the Senior level. McCoy was a two-time Olympian, a 2003 World silver medalist and a nine-time U.S. National Team member before beginning his coaching career. He had stints as an assistant at Penn State and Lehigh before becoming the head coach at Stanford in 2005.
McCoy's Top 3
Anderson said "a combination of three things" made McCoy a good fit for the position.
"One, his pedigree in the sport and being able to train world-class athletes — I think having been a world-class athlete and having coached world-class athletes all of his life. That was a real attraction," Anderson said.
"Secondly, his connection to the sport and athletes. Kerry's a very dynamic person. He draws people to him wherever he goes. We want to draw top talent to our program and we think he'll be able to do a great job with that.
A Great Wrestling Ambassador
"And then the third … he's very accomplished on the mat and off the mat. Furthermore, he represents wrestling very well. He's a great ambassador for the sport and for the RTC. We think he'll do a wonderful job of helping us with fundraising and attracting more money and resources to the sport and to the program. We have a lot of confidence in his ability to lead that effort as well."
Article by Andy Hamilton, TrackWrestling; (Photo: Justin Hoch)
Story by SportStars INSIDER, Al Fontes. Follow Al at www.thecaliforniawrestler.com