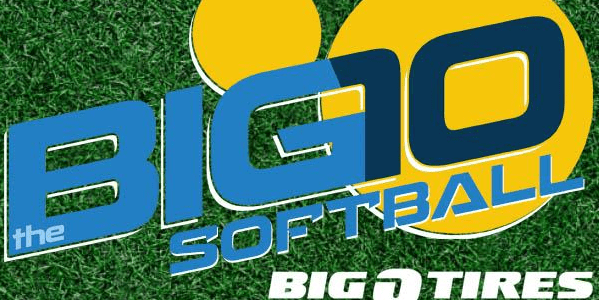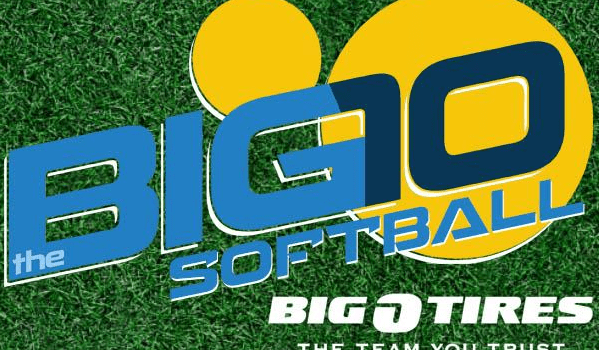 For The Magazine's 10th Anniversary, SportStars Continues Its Big 10 Series With Its Softball Big 10 —NorCal's Best Players Of The Past Decade •...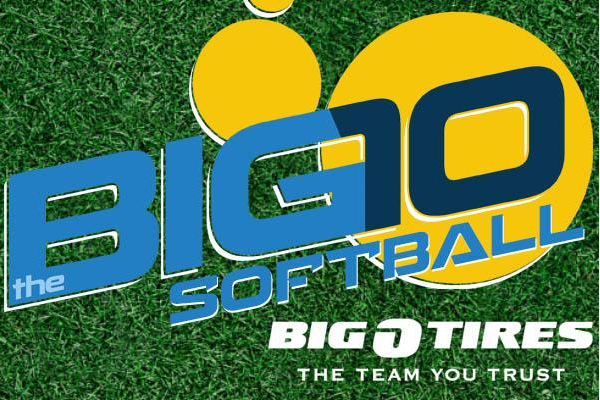 For The Magazine's 10th Anniversary, SportStars Continues Its Big 10 Series With Its Softball Big 10 —NorCal's Best Players Of The Past Decade •
The Softball Big 10 is an installation of the SportStars Big 10 Project: A 10-months-long series celebrating the magazine's 10-year anniversary in June 2020. We'll be releasing lists of the Top 10 players and teams of the SportStars Era from across several sports all the way through October.
Big 10s already released: Girls Volleyball Players, Girls Golfers, Girls Wrestling, Boys Wrestling, Boys Swimming, Girls Swimming, Overall Boys Athletes and Overall Girls Athletes.
Northern California has been fertile ground for softball talent for several decades, and our first ten years covering it was no different. This list alone includes five players with national team experience, two former Ms. Softball State Players of the Year, and one recently voted to ESPN's All-Time Collegiate Softball Team.
Like our previous Big 10 lists, we tried our best to balance both high school and post-graduate playing successes. We have fun building these lists, and we hope readers can have fun arguing about them. Let us know your thoughts on this one.   
Here's the Softball Big 10, listed alphabetically.
_______________________________
#NEVERSTOP STAYING CONNECTED:
Follow SportStars on Twitter & Instagram | Like us on Facebook | Subscribe!
_______________________________ 
Holly Azevedo | Pioneer-San Jose '17
Let's just start with her sophomore year. That was the season she pitched 170 innings without allowing a single earned run. She followed that with a junior season in which she went 25-3 with a 0.18 ERA and 334 strikeouts. In her four-year Pioneer career, Azevedo carried an 82-10 record and a 0.31 ERA with 982 strikeouts against just 88 walks. She hit for the Mustangs too, batting a career .387 in just shy of 300 at bats. She competed for the U.S. Junior Women's National Team, picking up two wins and a save as the team won gold at the 2017 WBSC Junior Women's World Championships. She likely would've made the Softball Big 10 for the above accomplishments alone. But wait, there's more! She went 15-0 to earn Pac-12 All-Freshman honors. It was the second best undefeated season in UCLA history. In two-plus seasons with the Bruins, Azevedo owns a 44-1 record and a 2.08 ERA with 204 strikeouts.
Nicole "Sis" Bates | Ceres '16
Despite having played just three full seasons at the University of Washington, Bates was recently voted onto ESPN's All-Time Collegiate Softball Team. Let's first start with a Ceres High career that ended with her being named Cal-Hi Sports' Ms. State Softball after a senior season in which she hit .571 for the Sac-Joaquin Section Div. III champions, and put her name in the state record book for career runs scored (171) and career hits (205). In three-plus seasons at Washington, Bates has a career batting average of .384 with 172 runs and 113 RBIs. She's a two-time National Fastpitch Coaches Association First-Team All-American, and a two-time Pac-12 Defensive Player of the Year. (Google her for a treasure trove of infield wizardry). She was named to the US Women's National Team following her sophomore year in 2018. Bates was also recently named to SportStars' Overall Girls Athlete Big 10.
Mia Camuso | Shasta-Redding '16
Arguably the best player to ever come out of the Northern Section, and undoubtedly the best from the past decade. Camuso's Softball Big 10 credentials include the section's career records for hits (239), RBI (162), runs (190), doubles (56) and home runs (42). She was named the 2015 Cal-Hi Sports State Junior of the Year after batting .604 with 16 homers and 61 batted in. She was a first team NFCA High School All-American that season as well. Her senior year of batting .576 with 14 home runs and 50 RBI was equally impressive. In two seasons at Oregon, Camuso started 117 games and helped lead the Ducks to two Women's College World Series appearances. Her freshman year she hit .341 with 47 RBI (good for second on the team). She was also a WCWS All-Tournament selection after hitting .400 with five RBI. Camuso transferred after her 2019 season and will be a junior at the University of Louisiana-Lafayette in 2021.  
Rachel Cid | Tracy '18
Cid was SportStars' 2018 NorCal Player of the Year after blasting Sac-Joaquin Section pitching to the tune of a .564 average. She added nine home runs and 41 RBI in 29 games. To top things off, after back-to-back years of finishing runner-up to Sheldon-Sacramento, the Bulldogs defeated the Huskies 8-5 in an eight-inning Division I final. Cid went 2-for-4 with two homers and four RBI in the game. Her 119-game Tracy career included a .534 average on 188 hits, 134 runs, 166 RBI, 49 doubles, 11 triples and 25 home runs. At Oregon she was named to the Pac-12 All-Freshman team after hitting nine home runs and ranking second on the Ducks with 31 RBI. Cid was hitting .387 with seven home runs and 27 RBI before the coronavirus halted the season after 24 games. 
Johanna Grauer | Amador Valley-Pleasanton '14
Grauer was the Bay Area's most dominant pitcher from 2011-2014. She posted a career record of 89-6 with 1,050 strikeouts and led the Dons to North Coast Section Div. I titles in her freshman and senior years (an ankle sprain robbed her of her junior postseason). Her senior year alone would've been enough to place her on the Softball Big 10. Grauer posted a 27-0 record, 0.51 ERA, 290 strikeouts and just 60 hits allowed over 191.1 innings pitched. She also led the team in batting average (.429 average) and hits (39) to go with 20 RBI. She was Cal-Hi Sports' Ms. Softball State Player of the Year and the NHSCA National Player of the Year. She won a gold medal with the 2015 U.S. Junior Women's National Team striking out 17 over nine innings at the WBSC Junior Women's World Championships. In 112 career appearances for UCLA, Grauer went 40-13 w/ seven saves and a 3.40 ERA.
Jazmyn Jackson | Archbishop Mitty-San Jose '14
Jackson was truly one of the Bay Area's most consistent and versatile offensive weapons for eight years. Four at Mitty and four at Cal. Her four-year Monarch career included 120 games in which she amassed 202 hits (for a .528 average), 160 runs, 119 RBI, 42 doubles, 23 triples, 24 home runs and three CCS championships. Jackson already has five years of Team USA experience, most recently winning gold at the 2019 USA Softball International Cup. Jackson also won gold at the 2017 Pan American Championships, going 8-for-15 with nine runs scored, two home runs and five RBI. She was a .369 career hitter at Cal, good for third-best all time in the program. She ranks second on the single-season average list with her .446 from 2015. Jackson also ranks in the Golden Bears' top five for career hits (279) and doubles (43).   
Briana Perez | Alhambra-Martinez '17
Briana was just a sophomore when we named her our 2015 Bay Area Female Athlete of the Spring. That season she hit .608 with six doubles, six triples, 14 home runs, 42 RBI and 26 stolen bases. She never really slowed down. Perez closed her 102-game Alhambra career with a .569 average, 169 hits, 185 runs, 145 RBI, 25 doubles, 19 triples, 31 homers and 94 stolen bases (in 96 attempts). She followed her sister Kylee's footsteps to UCLA where she's been just as prolific in two-plus seasons. She was a first team All-Pac12 and a Pac12 All-Defensive selection each of her two seasons. As a sophomore in 2019, she led the Pac12 in runs (70), ranked second in hits (80) and third in stolen bases (21). UCLA reached the Women's College World Series Championship Series where Perez homered in both games against eventual-champ Oklahoma. In the virus-shortened 2020 season, Perez was batting .420 with 28 RBI in 26 games. She's currently a first-year member of the U.S. Women's National Team. 
Kylee Perez | Alhambra-Martinez '14
Briana's big sister was the spark that ignited a Bulldogs dynasty that led to four North Coast Section titles in six seasons. As a freshman, she hit .628 and swatted nine home runs to help Alhambra to its first title. Perez led another title run as a senior and graduated with a career .572 average, 169 runs, 139 RBI, 26 doubles, 11 triples, 42 home runs and 71 stolen bases. In four years at UCLA, Perez became just the 12th Bruin to ever be named NFCA All-Region four consecutive years. She was also the 29th Bruin to earn All-Pac12 honors in all four seasons (a first-team selection each of her last three years). Perez compiled 301 career hits, which was good for third on the Bruins' all-time list. She also ranked fourth all-time in runs (191) and seventh in batting average (.387). UCLA reached the Women's College World Series in each of her four seasons. 
Nicole May | Foothill-Pleasanton '20
The lost 2020 season due to the coronavirus robbed May of capping a stellar four-year career with her name throughout the state record book. When play was halted in March, May was leading a Foothill team in the midst of a 32-game winning streak dating back to the 2018 postseason. She was SportStars' NorCal Softball Pitcher of the Year and Cal-Hi Sports' State Junior of the Year after leading the 2019 Falcons to a perfect 28-0 NCS Div. I championship season. The Oklahoma-bound May was a first team All-State selection in each of her three full seasons. She combined to post a 70-6 record with 748 strikeouts. May lowered her ERA each season, going from 0.84 as a freshman to 0.65 as sophomore and finally 0.32 last season. Her performance in the 2019 NCS Div. I final perfectly encapsulated her dominance and cemented her Softball Big 10 candidacy. She spun a two-hit shutout and drove in the game's only runs on a 2-run homer. She hit .469 as a junior.   
Danielle Williams | Amador Valley-Pleasanton '18
In her freshman year, Williams faced the task of replacing four-year megastar Johanna Grauer. Grauer had won 89 games as a Don, including two NCS titles. Williams was more than prepared to take over. She'd post a four-year record of 84-12 and lead Amador Valley to two titles of her own. Williams amassed 950 strikeouts over 669.2 innings, and just like Grauer, she could hit too. She had 12 home runs and 57 RBI as a Don. Her senior season included a 23-4 record, 389 strikeouts, a .429 batting average, seven homers and 26 batted in. In the NCS final, she tossed a four-hit shutout with 11 strikeouts and added a home run and a double from the plate. Williams traded Amador Valley purple for Northwestern purple and tossed a one-hit shutout in her college debut. She went on to win 31 games with 317 strikeouts as a freshman. Williams was the Big 10 Freshman of the Year and the first Big 10 player to ever be awarded the Schutt/NFCA National Freshman of the Year. She also hit .258 with 20 RBI in 93 at bats.