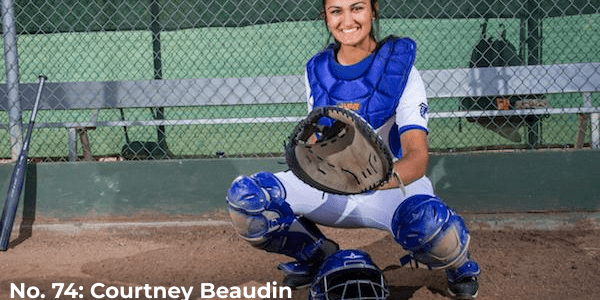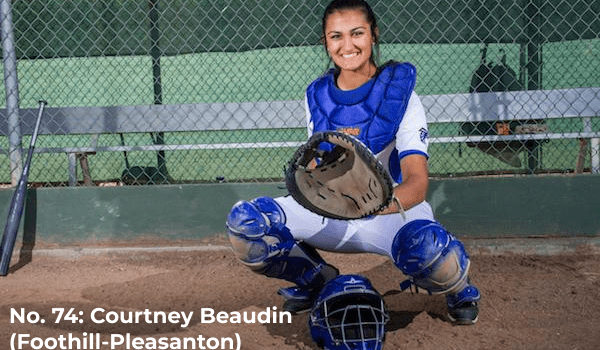 SportStars Magazine Counts Down The Bay Area's Top 75 Athletes From 2019-20 In Its Eighth Annual Bay Area 75 Rankings • Welcome to our...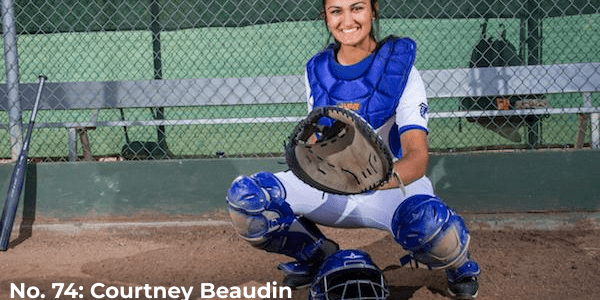 SportStars Magazine Counts Down The Bay Area's Top 75 Athletes From 2019-20 In Its Eighth Annual Bay Area 75 Rankings •
Welcome to our eighth annual Bay Area 75 rankings — SportStars' countdown of the top 75 Bay Area athletes from the 2019-20 school year.
Obviously, the 2019-20 season was not a normal one. With COVID-19 wiping spring sports off the map by the second week of March, we had to look at things a little differently. Even though some of the region's best spring athletes didn't get to compete, there were some whose talent still demanded their inclusion. We feel pretty confident you won't fight us on those selections.
_______________________________
#NEVERSTOP STAYING CONNECTED:
Follow SportStars on Twitter & Instagram | Like us on Facebook | Subscribe!
_______________________________
The only criteria used in generating the list were that the athletes must compete at a school from within one of the nine Bay Area counties, and they must have played in a sport which culminated in a sanctioned section title or reached a national-level of success (i.e., won a national championship or been appointed to a youth national team).
This is Part 1 of the Bay Area 75 rankings, featuring athletes Nos. 75-51. Part 2 features Nos. 50-26, and Part 3 covers Nos. 25-1. 
All sports fans know rankings are an opinion, and certainly subjective. They also spark debate and conversation, which is why we love them. So don't hesitate to give us your thoughts. We're looking forward to it.
—Chace Bryson, Editor
2019-20 Bay Area 75 Rankings 
75. LIZETTE RODRIGUEZ (James Logan-Union City, Jr.)
Wrestling
Rodriguez led the Colts to the girls team state title by winning her first individual state crown in the 101-pound bracket. It helped when No. 1 seed Paige Morales of Central-Fresno was upset and pinned in the first round of the tournament, but Rodriguez was dominant throughout her run. She won two by pin and the other two by a combined score of 20-1. In the final, she beat Southern Section champ Brianna Gonzalez of Arroyo-San Lorenzo 7-2 to claim the title. Rodriguez was also the NCS champ, scoring a first-round pin in every match before winning the final by injury forfeit.
74. COURTNEY BEAUDIN (Foothill-Pleasanton, Sr.)
Softball
The UCLA-bound Beaudin got just four games in with the nationally-ranked Falcons before spring sports were cancelled. But her prowess as one of the state's top catching prospects still lands her on this list. The right-handed slugger combined to bat over .470 with 17 HR and 76 RBI during her sophomore and junior seasons. When the season was halted, Foothill had a 32-game winning streak dating back to 2018.
73. QUINN DENKER (Bellarmine-San Jose, Sr.)
Basketball
Denker picked up a number of postseason honors following a senior year in which he helped lead the Bells to a 23-5 record. He averaged 16.6 points, 6.4 assists and 3.6 rebounds and was named the Central Coast Section Player of the Year by 49ers Cal-Hi Sports Bay Area. He was also a third team SportStars All-NorCal selection and a third-team CalHiSports.com All-State Elite selection. Bellarmine finished as CCS Open runners-up.
72. JERRY JOHNSON (Pittsburg, Sr.)
Football
Johnson didn't waste any time hinting at the type of 2019 season he was going to have. In a season-opener at St. Mary's-Stockton, Johnson set a school record with six touchdowns passes. He'd go on to throw for 2,917 yards, 34 TDs and just seven INTs for an 11-2 Pirates team that reached the North Coast Section Open Division final. He was one of four QBs named to the SportStars All-NorCal team and picked up the Bay Area News Group's Offensive Player of the Year honor.
71. TAMEIYA SADLER (St. Patrick-St. Vincent-Vallejo, Sr.)
Basketball
A second team SportStars All-NorCal selection, Sadler stuffed the stat sheet almost every game. She averaged 18.4 points, 8.8 rebounds, 4.0 assists and 5.7 steals for the 22-win Bruins. In a December 10 win over Rodriguez-Fairfield, the University of Washington-bound star missed a quadruple double by just one assist and two rebounds. She had 20 points, 12 steals, nine assists and eight boards. She scored a season-high 38 points against Redwood on Dec. 28.
70. DORIAN HALE (De La Salle-Concord, Jr.)
Football, Baseball
Coming into his third season on varsity and his second as a starter, De La Salle opened up the playbook for Hale in 2019. The southpaw responded with a dominant campaign. Leading one of the most-balanced Spartans offenses in some time, Hale passed for 2,038 passing yards and 19 TDs. The SportStars All-NorCal selection also used his legs to rush for 577 yards and 14 more scores. Hale was also part of the De La Salle pitching staff in the spring, but the season ended before he could take the mound.
69. JULIA CABRI (Archbishop Mitty-San Jose, Sr.)
Volleyball
Cabri is headed for Princeton following a three-year varsity career with the Monarchs. CalHiSports.com named her second-team All-State after she helped lead Mitty to a 28-12 finish. Cabri played over 90 sets in all three of her varsity seasons and was named first team All-West Catholic Athletic League as both a junior and senior.
68. ADUAGO NWACHUKWU (Silver Creek-San Jose, Jr.)
Wrestling
The CCS 126-pound champion earned the top seed at the CIF State Championships and proved deserving of it. She rolled through the 126 state bracket with one of the best single performances of the tournament, including a round No. 1 technical fall, two pins and a 16-6 shellacking of the tournament's No. 2 seed, Southern Section champion Samantha Barragan of Hemet, in the final.
67. KELLY KERN (Carondelet-Concord, Sr.)
Track
Had the 2020 track season not been almost entirely wiped out by the COVID-19 pandemic, Kern is likely much higher on this list. The two-time defending NCS pole vaulting champion — and meet record holder (13 feet, 4 inches) — was poised for another big season. The former USATF Junior National Champion in the 13-14 age group will look to win her next competition as a Stanford Cardinal. She was considered the nation's No. 2 girls pole vault recruit at the end of her junior season.
66. NUSI MALANI (Serra-San Mateo, Sr.)
Football
The WCAL Defensive Lineman of the Year set the tone for the NorCal-champion Padres. Malani racked up 61 tackles and four sacks on his way to being named first-team All-State by CalHiSports.com. He also earned SportStars All-NorCal honors, and was among four players closely considered for our NorCal Defensive Player of the Year. He was eventually bestowed that honor by the Bay Area News Group. The Virginia-bound talent had nine tackles, a forced fumble and a fumble recovery in a CCS Open semifinal win over Wilcox-Santa Clara.
65. ALEX BEAN (Sacred Heart Prep-Atherton, Sr.)
Lacrosse
The Loyola University (Maryland) commit was considered among the top recruits in the Western Region after helping the Gators to an 18-4 record in 2019. Prior to the 2020 season being wiped out, the defender was listed by US Lacrosse Magazine as one of the nation's 25 players to watch. 
64. MIA MASTROV (Miramonte-Orinda, Jr.)
Basketball
A second team SportStars All-NorCal selection, Mastrov's all-around game propelled Miramonte to a 23-6 record. She could score inside and out and brought a defensive presence that powered both the Miramonte press and its halfcourt defense. She averaged 15.1 points, 5.6 rebounds, 4.1 assists and 3.1 steals. She announced her commitment to Cal on Aug. 1. She'll be a legacy player, as her grandfather played for Cal hoops as well.
63. MEGAN EDELMAN (Monte Vista-Danville, Sr.)
Soccer
Edelman is making her third consecutive appearance in the Bay Area 75 rankings. She does so following a senior season in which she led the North Coast Section-champion Mustangs in goals (20) and points (47). Monte Vista finished 19-3-2 and reached the CIF Div. I regional semifinals. The UCLA-bound Edelman picked up first team All-NCS honors from Prep2Prep.com and first team All-East Bay Athletic League honors for the third straight year. 
62. COLTON SWINTH (Maria Carrillo-Santa Rosa, Jr.)
Cross Country, Track
One week after finishing runner-up in the Div. III race at the North Coast Meet of Champions, Swinth raced his way to a state title. The CIF Div. III champion finished Fresno's Woodward Park course in 15 minutes, 10.2 seconds. It was good enough to beat the second-place finisher (his teammate Rory Smail) by more than 12 seconds, and the third-place finisher by more than 22 seconds.
61. TEDDYE BUCHANAN (St. Ignatius-S.F., Sr.)
Football
As one of the Bay Area's most impactful two-way players, Buchanan seemed to single-handedly spur a Wildcats revival in 2019. The UC Davis signee passed for 1,785 yards with 18 TDs and rushed for another 557 yards and nine more scores. He lined up at linebacker on the other side of the ball and recorded 83 tackles with six sacks. St. Ignatius went 9-3 on the year and were the only NorCal team to defeat NorCal 1A-champ Serra.
60. ALEXIS BISHOP (San Marin-Novato, Sr.)
Softball, Basketball
The Mustangs two-sport standout makes her second straight Bay Area 75 rankings appearance. The Cal-bound catcher and corner infielder got only four games into her senior season before it was cancelled, robbing her a chance to improve on her junior numbers of eight home runs, 35 RBI and a .530 average. She once again manned the point for a San Marin hoops team that finished 21-11. She averaged 5.2 points, 6.4 rebounds and just over one assist and one steal per game.
59. NATALIE GROVER (Menlo-Atherton-Atherton, Sr.)
Volleyball
The 6-foot-1 outside hitter provided just about whatever the Bears needed in 2019. CalHiSports.com named Grover second team All-State after she amassed 365 kills, 296 digs, 61 aces and 30 blocks for a Menlo-Atherton team that went 26-7. The Dartmouth College-bound hitter was also a first-team All-Santa Clara Valley Athletic League selection.
58. MEGAN GRANT (Aragon-San Mateo, So.)
Softball, Basketball, Volleyball
Grant is now halfway to becoming just the second athlete, male or female, to appear in the Bay Area 75 rankings for all four year of her prep career. The UCLA softball commit got only seven at bats before her season was cancelled. She still managed to smack a home run, score twice and drive in three. She helped lead the varsity basketball team to a 17-10 mark by averaging 6.9 points, 5.4 rebounds, 1.6 assists and 1 steal per game. Grant was also part of a JV volleyball team which won 19 games.
57. MIKE MITCHELL (Archbishop Mitty-San Mateo, Jr.)
Basketball
Mitchell proved himself one of the West Catholic Athletic League's best all-around players for the second straight season. The Pepperdine commit shared the league's Co-MVP honors with Riordan's Je'Lani Clark (who appears later on this list). Mitchell averaged 13.6 points, 6.2 rebounds, 4.4 assists and 1.8 steals as he led Mitty to a 23-5 record and a CCS Open Div. championship.
56. EDWARD WOODS (McClymonds-Oakland, Sr.)
Football
Woods is bound for Arizona State after earning multiple all-region honors as the linchpin of a McClymonds team that reached its fourth consecutive CIF state bowl game. The Oakland Athletic League MVP and SportStars All-NorCal defensive back led a defense that recorded six shutouts. He grabbed four interceptions and returned three punts and one kickoff for touchdowns.
55. JULIA LEONTINI (Monte Vista-Danville, Sr.)
Soccer
The Stanford-bound midfielder was a team captain for a 19-3-2 Mustangs team that won the NCS Div. I title and reached the CIF regional semifinals. The East Bay Athletic League MVP also earned first team All-NCS honors from Prep2Prep.com after scoring 10 goals and adding nine assists. 
54. NYA VALENCIA (Sobrato-Morgan Hill, So.)
Wrestling
It's one thing to win a CIF state wrestling championship. It's another thing do it after entering the tournament unseeded. That's what Valencia did in the 106-pound bracket this past February in Bakersfield. The CCS champ stormed through the state bracket, shellacking the No. 2 seed 9-1 in her second match. The No. 1 seed didn't fare much better, as Valencia beat Alyssa Valdivia of Frontier-Camarillo 11-4 in the finale.
53. JAMAR SEKONA (Marin Catholic-Kentfield, Sr.)
Football
Sekona has been one of the Bay Area's most-recruited defensive linemen since his sophomore season. He closed his Wildcats career out in style in 2019 with 82 tackles and 10 sacks for a defense that posted five shutouts and allowed just 5.3 points per game. Marin Catholic would wind up NCS Div. IV runners-up after losing to Cardinal Newman 13-10. The USC-bound Sekona was a SportStars All-NorCal selection and CalHiSports.com first-team All-State honoree.
52. JOSH EWERT (Campolindo-Moraga, So.)
Volleyball
Ewert, whose older brother Jordan just closed out a career at Stanford, has been on the national recruiting radar since his eighth grade year when he starred for Pacific Rim Volleyball Academy's top 16U team. He was entering his sophomore season at Campolindo as one the top 2022 recruits in the country according to VolleyballMag.com.  
51. JE'LANI CLARK (Archbishop Riordan-S.F., Sr.)
Basketball
Clark closed out a stellar three-year varsity career as the Co-MVP of the West Catholic Athletic League after leading the Crusaders to a share of the regular season title. The Nevada-bound combo guard was a stat monster, averaging 15.8 points, 5 rebounds, 3 assists and 1.7 steals. He put up 36 points and eight rebounds when Riordan clinched a share of the league title in a win over Sacred Heart Cathedral-S.F..His multiple postseason honors included a SportStars second team All-NorCal selection and CalHiSports.com third-team All-State Elite honor.