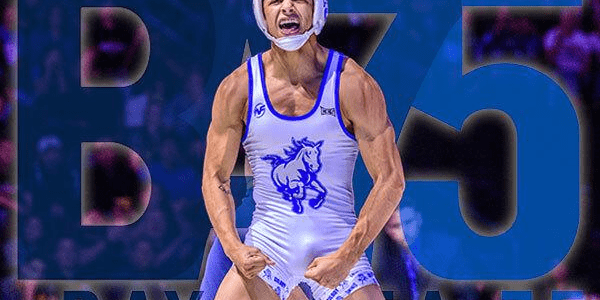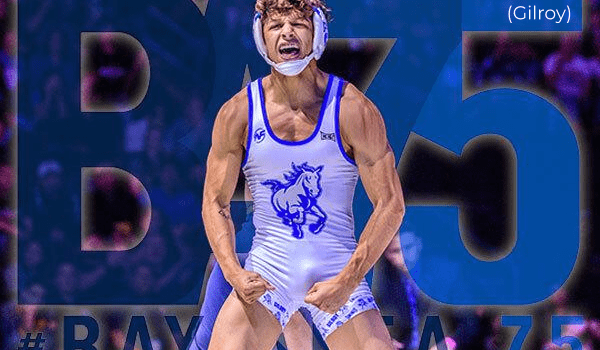 SportStars Magazine Counts Down The Bay Area's Top 75 Athletes From 2019-20 In Its Eighth Annual Bay Area 75 Rankings • Welcome to our...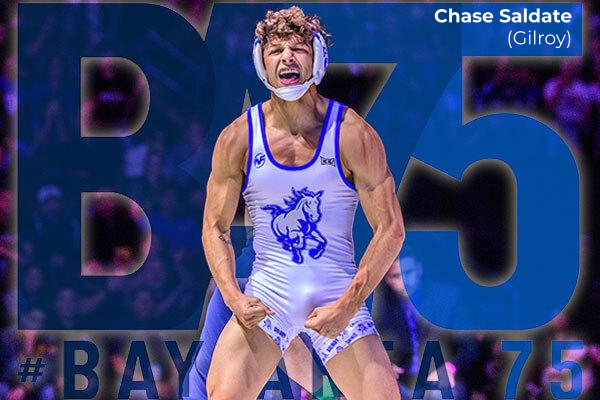 SportStars Magazine Counts Down The Bay Area's Top 75 Athletes From 2019-20 In Its Eighth Annual Bay Area 75 Rankings •
Welcome to our eighth annual Bay Area 75 rankings — SportStars' countdown of the top 75 Bay Area athletes from the 2019-20 school year.
Obviously, the 2019-20 season was not a normal one. With COVID-19 wiping spring sports off the map by the second week of March, we had to look at things a little differently. Even though some of the region's best spring athletes didn't get to compete, there were some whose talent still demanded their inclusion. We feel pretty confident you won't fight us on those selections.
_______________________________
#NEVERSTOP STAYING CONNECTED:
Follow SportStars on Twitter & Instagram | Like us on Facebook | Subscribe!
_______________________________
The only criteria used in generating the list were that the athletes must compete at a school from within one of the nine Bay Area counties, and they must have played in a sport which culminated in a sanctioned section title or reached a national-level of success (i.e., won a national championship or been appointed to a youth national team).
This is Part 3 of our Bay Area 75 rankings featuring athletes Nos. 25-1. Part 1 features Nos. 75-51, and Part 2 covers Nos. 50-26. 
All sports fans know rankings are an opinion, and certainly subjective. They also spark debate and conversation, which is why we love them. So don't hesitate to give us your thoughts. We're looking forward to it.
—Chace Bryson, Editor 
2019-20 Bay Area 75 Rankings 
25. KAYLEE POND (Acalanes-Lafayette, Sr.)
Softball, Basketball
Pond is headed to Iowa State on a softball scholarship after two years of arguably being the Diablo Athletic League's top female two-sport athlete. Following a junior year in which she was named the league MVP in both softball and basketball, Pond earned first team All-DAL honors in hoops after helping the Cougars to a 21-7 record. She was denied a chance at improving upon her junior season softball numbers (.680 average, 47 runs, 32 RBI) as the season shut down the week upon her return from hoops.
24. ASHLEY HIRAKI (Archbishop Mitty-San Jose, Sr.)
Basketball
The Monarchs were widely considered NorCal's best girls basketball team by season's end. And Hiraki was widely honored as the most integral part of that team. She earned regional player of the year honors from both of the Bay Area's metro newspapers as well as Prep2Prep.com's CCS Player of the Year. She was named to CalHiSports.com's second team All-State Elite and was a first team SportStars All-NorCal selection. The CSU Northridge-bound talent averaged 12.4 points, 4.3 rebounds and 3.5 steals per game while having a knack for winning every loose ball.
23. MADELYN GAMBLE (Carondelet-Concord, Jr.)
Golf
In her first three years of high school golf, Gamble has never finished worse than a fifth-place tie at the CIF/NCGA NorCal Championships. She got that T5 as a freshman with an even-par 73, then followed it with a T4 (1-over 73) as a sophomore. This past season was her best to date as she finished second at NCS (2-under 70) then tied for second (3-under 69) at NorCals. One week later, Gamble added a Top 5 state finish by shooting a 2-over 73 for a stand-alone fourth. She was recently named to SportStars' list of NorCal's top 10 golfers of the past 10 seasons.
22. TOMMY THRASHER (Acalanes-Lafayette, Sr.)
Baseball, Football
The Long Beach State-bound first baseman didn't get a chance to lead the Dons baseball team in RBI for a second straight season. However, he did manage to repeat as the football team's leading tackler. Thrasher was a defensive force at linebacker in 2019 as he posted 89 tackles, four sacks, two interceptions, two forced fumbles and a fumble recovery. Acalanes went 9-3 as the Thrasher-led defense allowed just 14.3 points per game.
21. MARSALIS ROBERSON (Bishop O'Dowd-Oakland, Jr.)
Basketball
Roberson delivered a breakout season for an O'Dowd team that went 23-7 overall and 20-0 against NorCal opponents. The shifty, sharp-shooting guard was named Bay Area News Group's Player of the Year after leading the Dragons to an NCS Open title and the NorCal Open final (the game was cancelled). He was also a first team SportStars All-NorCal selection and second team All-State Elite (CalHiSports.com). He led O'Dowd with 16.5 points and 6.3 rebounds per game.
20. SKYLAR CANADY (Sacred Heart Cathedral-S.F., Sr.)
Volleyball
The UCLA-bound Canady ripped 445 kills behind a 42.5 hitting percentage that made her an easy selection as the WCAL Player of the Year. She added 237 digs and 34 aces as she helped lead the Fightin' Irish to the CCS Open Div. title. Canady notched a season-high 25 kills two separate times in 2019 — and both times needed just four sets to do it. The first came against North Bay-power Branson, and the second came versus perennial state power Archbishop Mitty-San Jose. She was one of three NorCal players to be named first team All-State by CalHiSports.com.  
19. JACKSON PAVITT (Cardinal Newman-Santa Rosa, Sr.)
Football
Pavitt etched his name in Cardinal Newman lore as he closed out his varsity career by leading the Cardinals to a 14-1 season and a 3-AA State Championship Bowl victory. SportStars named him its NorCal Offensive Player of the Year after he threw for 2,750 yards, 30 touchdowns and just two interceptions. He was also second on the team with 744 rushing yards and 11 touchdowns. In five playoff games, the Cal Poly-bound QB was 64 of 95 passing (67 percent) with 921 yards, nine touchdowns and two interceptions. He also ran for 382 yards and five scores across that span.
18. KYLE HARRISON (De La Salle-Concord, Sr.)
Baseball
Drawing comparisons to former Major League All-Star lefty Chris Sale, Harrison was selected by the San Francisco Giants in the third round of MLB's First Year Player Draft in June. The Giants, who got Harrison to eschew UCLA for a $2.5M big league contract, weren't the only team hoping to draft him. The SportStars 2019 NorCal Pitcher of the Year went 21-1 with a 1.19 ERA in his Spartans career. He struck out 192 and allowed just 21 earned runs over his 124 innings. Batters hit just .137 off of him. 
17. ALIA ABUSHI (Albany, Sr.)
Wrestling
Abushi closed out her Cougars wrestling career with a second consecutive state title, delivering one of the  more dominant performances at the CIF meet. She defended her No. 1 seed with a 3:16 pin of the No. 2 seed (San Fernando's Adelina Parra) in the 189-pound finals. She had three other pins and prevailed 6-2 in a semifinal showdown with Silver Creek-San Jose's Julianna Bolli. Her 2018 state title came at 170 pounds. Prior to her performance at Bakersfield, Abushi won her third straight NCS title (and she was runner-up at 160s as a freshman). She'll next wrestle for Menlo College.
16. MICHELLE OHWOBETE (Bishop O'Dowd-Oakland, Sr.)
Volleyball
The UC Santa Barbara-bound Ohwobete was one of NorCal's most electric outside hitters in 2019. A CalHiSports.com first team All-State selection, she posted 584 kills along with 124 digs and 46 blocks. With Ohwobete leading the way, the Dragons won the NCS Div. II championship and reached the CIF Open Div. NorCal final. She sent 31 balls to the deck in a NorCal semifinal win over CCS Open-champion Sacred Heart Cathedral. 
15. ZACK BATCHELDER (Montgomery-Santa Rosa, Sr.)
Soccer
Batchelder was among the most dominant strikers in the state during the winter season. His 55 goals ranked him second among stats reported to MaxPreps.com, and he added another 18 assists. Sixteen of his goals came in the postseason as he helped lead the Vikings (26-0-1) to both NCS and NorCal championships. Prep2Prep.com appropriately named him its NCS Player of the Year. He will continue his career at UC Davis. 
14. NICOLE MAY (Foothill-Pleasanton, Sr.)
Softball
May is the first athlete, male or female, to be named to the Bay Area 75 rankings for all four years of her prep career. It goes without saying that she will go down as one of the best two-way softball talents in East Bay history — which is why it was such a shame that the region was denied seeing her perform a full senior season. Nonetheless, there will be plenty of East Bay softball fans who will track May's collegiate career at Oklahoma (which remains the NCAA defending champion). Her last full season for the Falcons included a 24-0 record, 0.32 ERA and 246 strikeouts with just 13 walks. She also batted .463 with five home runs and 27 RBI for the undefeated NCS Div. I champs. 
13. MATT MEREDITH (Miramonte-Orinda, Sr.)
Football, Basketball
Meredith's multi-sport exploits remind us of former Miramonte three-sport star Drew Anderson, who finished No. 1 in our 2013-14 Bay Area 75 rankings. Meredith's senior year included a CalHiSports.com All-State Grid Hoop third team selection after big years as the Matadors' quarterback in the fall and post presence in the winter. Meredith passed for 3,105 yards and 34 TDs with just five interceptions. He threw for over 400 yards in three different games. During hoops season, he averaged 13.8 points, 8.6 rebounds and 2.8 assists. Both teams made the playoffs.
12. KARI GEISSBERGER (Marin Catholic-Kentfield, Sr.)
Volleyball
If SportStars had All-NorCal postseason volleyball awards (we should probably fix that), Geissberger would've been our NorCal Player of the Year. The 6-foot-6 Loyola Marymount-bound hitter powered Marin Catholic to a fourth-straight NCS championship (their first in Div. II) and its first NorCal Open Division title. Geissberger totaled 404 kills, 179 digs and 54 blocks for NorCal's best team. She was selected first team All-State by CalHiSports.com and was the Marin Independent Journal's Player of the Year as well.
11. ANYA CHOICE (Cardinal Newman-Santa Rosa, Sr.)
Basketball
Few girls basketball players carried a bigger load for an elite team than Choice did during her senior season for the Cardinals. She averaged 24.3 points, 6.2 rebounds and 4.1 assists in 33 games for a Cardinal Newman team which went 29-4 and reached the NCS Open final and the NorCal Open semifinals. The Santa Barbara-bound guard was the SportStars NorCal Player of the Year as well as the S.F. Chronicle's Metro Player of the Year. 
10. NICK YORKE (Archbishop Mitty-San Jose, Sr.)
Baseball
Yorke's third and final time being named to the Bay Area 75 rankings comes approximately seven weeks after he became the first-round pick (No. 17 overall) of the Boston Red Sox. The coronavirus-caused cancellation of his senior season wiped out a torrid start at the plate. He was 8-for-15 with two homers, nine runs and six RBI through his first five games. He now has approximately three million reasons to shrug it off, though. The infielder's last full season for Mitty included a .505 average, 50 hits, 38 runs, seven home runs and 40 RBI. 
9. ANTHONY ROY (Dublin, Sr.)
Basketball
Roy was the complete leader for a Dublin team which came one point shy of reaching the NorCal Open Div. final. SportStars named him its NorCal Player of the Year after he averaged 17.8 points per game (close to doubling his scoring average from his junior season) while adding 5.4 rebounds, 2.5 assists and 1.5 steals per contest. Additionally, he was named the East Bay Athletic League Player of the Year and was a second team All-State Elite selection by CalHiSports.com. Roy will stay local and play on the hilltop for USF.
8. JUSTIN ANDERSON (Menlo-Atherton-Atherton, Sr.)
Football, Basketball
Anderson was one of two Bay Area players to earn first-team CalHiSports.com All-State Grid-Hoop honors. The Bears' three-way star caught 29 passes for 462 yards and four TDs, returned a pair of kicks for scores, and also logged 20 tackles and an interception on defense. He was recruited as a defensive back, which is where he'll play at Washington State. During the winter, he was the Peninsula Athletic League MVP for a Menlo-Atherton team that went 23-5. Known as a defensive stopper, he averaged 4.8 steals per game. 
7. LUKE CASPER (Bellarmine-San Jose, Sr.)
Tennis
Casper is the first tennis athlete to ever crack the Top 10 of the Bay Area 75 rankings. And there's good reason for it. The two-time CCS singles champion entered his senior year as the No. 6 recruit in the country, according to TennisRecruiting.net. His stock took a big rise during the 2019 USTA junior circuit when he won the Boys 16's USTA National Winter Championships in Orlando, and the Boys 16's USTA National Clay Court Championships in Delray Beach, Florida. Casper's feverish recruitment ended with the Bellarmine star choosing Texas A&M.
6. TEHYA BIRD (Cloverdale, Sr.)
Softball, Basketball, Volleyball
The Oregon-bound softball star finishes as our highest-ranked three-sport athlete — even if she only got to play two of them in the 2019-20 school year. In volleyball, Bird was a first team All-North Coast League defensive specialist for the second straight year. She then transitioned to basketball where she completed a phenomenal career, reaching the 2,000 career point plateau and winning her second consecutive NCL-I MVP award for a 25-win Eagles team. Her Oregon softball scholarship may have had something to do with her 2019 totals of a .754 average, 60 runs, 15 doubles, 13 home runs and 48 RBI. She also went 23-1 as a pitcher with a 0.88 ERA, 215 strikeouts and two no-hitters (one perfect game).
5. SHAMAR GARRETT (De La Salle-Concord, Sr.)
Football
Garrett opened the 2019 football season on the cover of SportStars' annual Football Preview. He ended it as the magazine's NorCal Player of the Year. CalHiSports.com also named him as NorCal's top player, as well as a first team All-State all-purpose selection. Garrett rushed for 1,141 yards and 16 TDs in addition to catching 16 passes for another 257 yards and two scores. He completed 3 of 5 passes for 172 yards and three touchdowns, and he also had a punt return for a touchdown. Against national No. 1 St. John Bosco-Bellflower in the CIF Open Division State Bowl Championship, the San Jose State commit showcased his prowess on both sides of the ball. He rushed for 113 yards and three touchdowns while logging 12 tackles and a forced fumble on defense.
4. JEWEL ROEMER (Acalanes-Lafayette, Sr.)
Water Polo
In Roemer's final two seasons of high school water polo, she led Acalanes to a combined 49-0 record with a pair of NCS and CIF NorCal titles. She's now headed to Stanford where she'll follow the footsteps of the East Bay's last great water polo talent, Maggie Steffens — a player whose name tends to pop up when some describe Roemer's skill set in the water. Like Steffens, Roemer has already suited up for the U.S. Women's Senior National Team before even having enrolled at Stanford. Prior to her senior season for Acalanes, Roemer won a beach gold medal at the FINA World Championships as well as a Junior Olympics gold medal and tournament MVP honors. At the FINA Junior World Championships in August 2019, she also won gold and was the team's second leading scorer with 15 goals. 
3. JOHN LESTER (Amador Valley-Pleasanton, Jr.)
Track, Cross Country
It's no hyperbole when we say that Lester has established himself as one of the nation's fastest high school competitors in the 800 meters. He proved it in June at the Desert Dream Last Hurrah Invitational in San Tan Valley, Arizona. There he blazed to victory in a personal-record time of 1 minutes, 48.26 seconds. The time is the third-fastest national time ever for a high school junior, as well as the third-fastest North Coast Section time ever. Prior to spring sports shutting down, Lester owned the country's best 2020 high school mark in the event (1:52.06). During the cross country season, Lester finished sixth overall in the NCS Div. I race.
2. NATE RUTCHENA (Monte Vista-Danville, Sr.)
Football, Basketball
Rutchena is the embodiment of the type of athletes we thought of when we first devised the concept of the Bay Area 75 rankings back in 2013. A multi-sport star who can be a gamechanger in whichever sport they play. Rutchena is on the list for the second straight year, moving up from the No. 29 spot after finishing as an All-North Coast Section selection in both football and basketball. Headed to Cal for football, the two-way playmaker finished with 105 tackles (10 for loss), three sacks, two interceptions and fumble recovery on defense, and caught 53 passes for 709  yards and 12 TDs on offense. During hoops season, he propelled the Mustangs with a similar all-around game. He averaged 12 points, 7.5 rebounds and four assists.
1. CHASE SALDATE (Gilroy, Sr.)
Wrestling
In previous years, just winning a state title hasn't been enough to vault a wrestler to No. 1 in the Bay Area 75 rankings.
But Saldate didn't just win a state title during the 2019-20 season. He dominated his sport. 
NorCal's only state champion from the past season, Saldate also ended the year as the national No. 1 for the 152-pound division as he capped his prep career by going undefeated. He will redshirt his first year at Michigan State before aiming for All-American prestige as a redshirt freshman in 2022. 
National No. 1 Saldate did not disappoint on California's biggest stage. He won his first four matches by pin and dominated Reymundo Raiz of Buchanan (ended fourth) in a 14-0 semifinal. In the CIF finals, Saldate muscled Tyler Badgett of Rancho Bernardo-San Diego (a returning state runner-up) into pin position and captured the fall with two seconds left in the opening round.
In addition to becoming the first wrestler to top the list, Saldate continues the Central Coast Section's run of No. 1s after Archbishop Mitty's Haley Jones claimed the spot two years in a row.