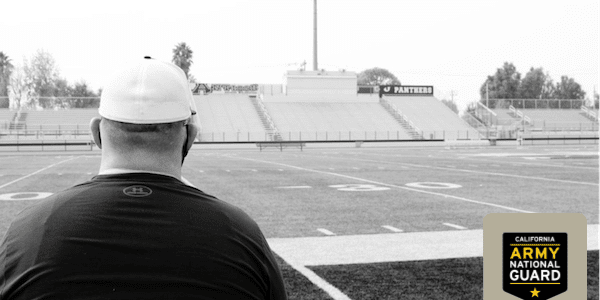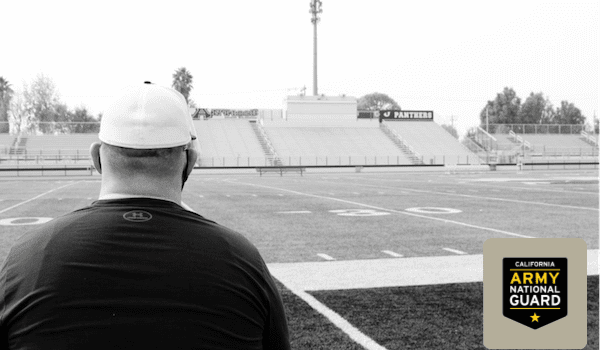 Football Coaches Across Northern California Adapt And Cling To Optimism As Their Annual Favorite Time Of Year Has Become A Torturous Waiting Game •...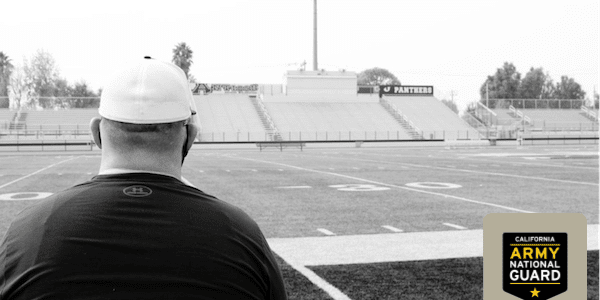 Football Coaches Across Northern California Adapt And Cling To Optimism As Their Annual Favorite Time Of Year Has Become A Torturous Waiting Game •
Pinning their hopes on a winter start for a high school season postponed by the COVID-19 pandemic, NorCal football coaches are growing anxious.
As the Tom Petty song goes, the waiting is the hardest part.
With a CIF start-up date for practices set for Dec. 7 and a January-through-March schedule, the plausible start looms on the horizon, but still far away as autumn winds pick up.
"Shadows are starting to creep in. The sun's a bit lower in the sky. It's getting darker earlier. It's time to play football," said Serra-San Mateo coach Patrick Walsh, who is more than eager to see his 20th season as Padres head coach get underway. 
Many college conferences are playing, with the Pac-12 slated for a Nov. 6 return. The NFL is a few weeks into its season, though largely without fans. Two-thirds of U.S. states have decided to play high school football this fall. California is one of 17 states along with the District of Columbia planning to start in 2021, according to MaxPreps.com.
_______________________________
SportStars NOW
Get the New App in the Apple Store & Google Play
_______________________________
Many NorCal football coaches are relegated to holding small-group team workouts. Due to restrictions, most teams have been unable to do basics like passing the ball and running contact drills. And wondering when, or if, they will get to Friday night lights, regardless of what a winter season would be like. 
"At this point, we don't care … we need something," said Kevin Macy, in his 25th season at Campolindo-Moraga. "Our players are watching (most of) the rest of the U.S. do it, and they are wondering 'how come we can't?'"
After all pro and college sports initially went dark for nearly four months, the situation has evolved to the NBA and Major League Baseball in postseason, and the NFL underway. It's hard for players to miss, and easy to understand how much they miss playing.
"It's just hard for kids in our state, turning on TV on weekends and watching football. … For 16- 17- 18-year-olds, they are wondering why aren't we doing it,'' said Mike Machado, embarking on his 24th season at Valley Christian-San Jose. "So there is an important lesson: You have to deal with it when you have things come across in life and adjust to it." 
Serra is coming off a 2019 season that culminated in a Division 1-A State Bowl appearance. But this issue affects all types of programs.
"Whether a team came off a 0-10 season or a 15-0 season, this isn't good for anybody," Walsh said. "This is affecting all of us. I've been coaching for a long time, and part of our existence is through the lives of others and our student-athletes and their successes and that is not happening at the moment and that is hard. From a spiritual and relationship perspective, this has not been good."
T.J. Ewing, gearing up for his 16th season as Monterey Trail-Elk Grove's head coach, said his players' attitude has been impressive, as they look forward to eventually playing on their new turf field.
_______________________________
STAY CONNECTED:
Follow SportStars on Twitter & Instagram | Like us on Facebook | Subscribe!
_______________________________
"It's been hard, but there are so many more people with more difficult situations," Ewing said. "At least we are not out of our homes or had our house burn down or lost family members — things that are horrific."
Veteran NorCal football coaches are doing whatever they can to stay in touch. Before the pandemic, Machado was aware of Zoom —  the meeting app that's served as a vital connection point this year — because quarterback Jakson Berman's father, David, was president of Zoom. Now, Machado feels he can teach anyone to use it. But it is not the same as being in-person with players. 
"I think for me and a lot of coaches, we are used to seeing our guys on a daily basis, maybe just to have a couple laughs together, because that's important," he said, wanting to keep aware of how players are coping. "We keep aware of which guys are struggling with all this and which guys are handling it well."
Walsh said his team used Zoom for a chapel service, but said he's using it sparingly. "It's tough to connect in a fabricated digital environment. It runs counter to what we do at Serra with brotherhood and building bonds." 
Tim Murphy, who's been a head coach since 1996, is using Zoom to lead his Clayton Valley-Concord team through virtual weight training sessions. The Ugly Eagles are coming off their first state bowl championship season.
"We've been lifting through Zoom, and it's a lot better than I ever would have imagined," Murphy said. "I can correct them even easier when I see a wrong technique, because I don't have to walk around the room to get to them. We give them a workout if they have a weight set at home, or alternative exercises if they do not." 
Salesian-Richmond also won its first state bowl championship in 2019. Coach Chad Nightingale, who doubles as the school's athletic director, began this school year putting academics on the front-burner.
"I wanted to make sure that with virtual schooling, we were getting into a groove academically. So for the first four weeks we were not doing anything related to athletics," Nightingale said. "We were making sure they were getting used to online school."
For Campolindo, limitations of small groups just went from a maximum of 12 to 14, but running workouts remains difficult.
"It is grueling just trying to accommodate it," Macy said. "It took all day to get all three groups in and out."
Workouts are without the physical gestures customary to sports.
"To be honest, I get sad a little bit, because they can't high-5 each other or fist-bump," Ewing said.  
"For me, I'm not sad, I'm not happy …  my nose is to the grindstone," Nightingale said. "I know I have to make sure I am prepping for the classroom, providing for my coaches, doing all those things."
Nightingale has been putting his players in a horizontal format on the field to make social distancing work.
"My kids have been very excited when they are out there, sprinting, push-ups, body-weight squats," he said. "They are happy to be out there with their peers. That has been a positive surprise." 
Macy points to a myriad of things Campolindo can't do right now. Many of which constitute the building blocks that helped produce two state championships and four state appearances over the past six seasons.
"We've built so many mini-events over the summer and spring traditions in the program, and they've all been wiped out," Macy said. "Passing leagues, camps, social events; all things have been our magic and what holds the kids together  … we've been totally fragmented."
All NorCal football coaches will face new circumstances playing a winter season, with many teams opening on Jan. 8. Murphy figures the schedule means they'd run practices through much of the holiday season, except for Christmas Day. And instead of playing in late-summer heat, they're faced with winter cold and the heart of the rainy season.
"I imagine if it is raining hard, we'd skip practice," Macy said. "Game day is a different thing. But I'm not going to be stubborn (when it comes to bad weather)." 
Salesian doesn't have lights, which means afternoon practices will be short. Kelly King, whose has guided Milpitas since 1990, will be ready for whatever curveballs mother nature tosses. 
"It depends what type of winter you have; you just don't know with global warming and all," said King, whose programs have won state titles in two of the past three seasons. "You have got to take it a day at a time." 
For smaller schools like Salesian and Monterey Trail that rely on multi-sport athletes, a full slate of games in CIF's two-season format will force some athletes to choose.
"If I had been king for one day, I would have made it a shorter season. Like seven games," Nightingale said. "I have a lot of football-basketball-baseball athletes."
There's the likelihood that games will be played before few, if any, fans. Murphy, who said he disagreed with NBA star Lebron James' initial reaction to playing without fans, says it will be fun to play football, regardless.
"If you love football, you are going to enjoy playing," Murphy said. "There may be some guys who are disappointed their girlfriend or uncle can't go to the game, but they will enjoy it."