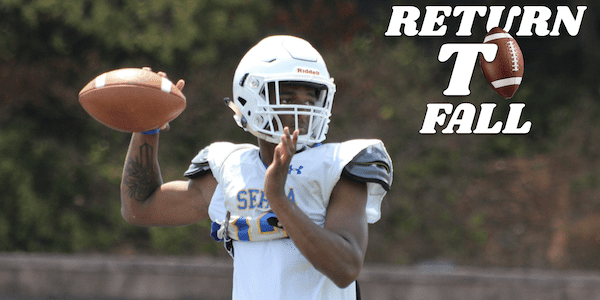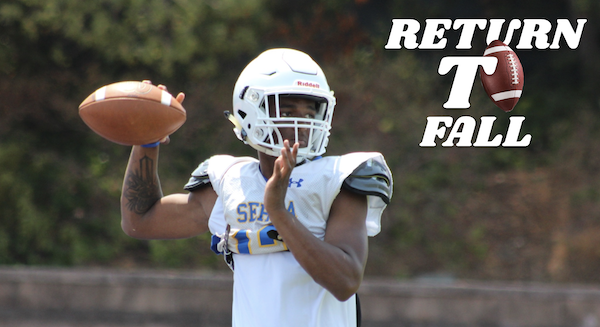 We Reveal The Top Four Teams In Our Preseason NorCal Rankings That Are Not Named De La Salle; PLUS Some Video From Our Visit...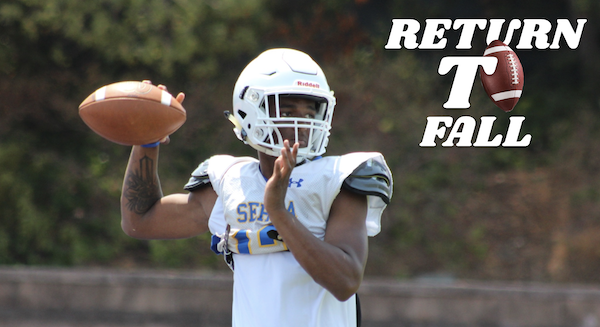 We Reveal The Top Four Teams In Our Preseason NorCal Rankings That Are Not Named De La Salle; PLUS Some Video From Our Visit To College Park-Pleasant Hill •
This is the twelfth of 20 installments to our Return To Fall Series — a daily component to our 2021 NorCal Football Preview coverage.
In previous Return To Fall posts that included NorCal Top 20 Rankings releases, we've placed them below the opening item. Not this time. We're giving Nos. 5-2 top billing. No. 1 will be revealed Wednesday, though we're pretty sure there's little suspense over that selection. But here's the first four, and how we ordered them.
5. Rocklin (4-0)
The Thunder return eight starters on offense and another five on defense following a very impressive spring. Senior Kenny Leuth returns behind center and he'll have some of the Sac-Joaquin Section's best linemen in front of him, Bobby Piland (6-1, 280 pounds) and Brad Baur (6-6, 280). Rocklin will also bring back Leuth's top three targets from last spring as well. Seniors Nathan Kent, Toran O'Harran and Elias Mullican are all back. Mullican (who also rushed for 175 yards) led the team in catches over the spring and Kent was the leader in receiving yards (averaging more than 25 yards per catch. Leading rusher Anthony Johnston also returns.
FIRST GAME: Aug. 20 vs. Turlock
4. Serra-San Mateo (5-0)
Serra and Pittsburg were always going to be Nos. 3 and 4 in these rankings, it was just a matter of which one goes where. In the end, we felt the Pirates had a bit more experience — and besides, it wasn't going to matter too much because the two will decide it on the field in both teams' season-opener on Aug. 27. While there will be some inexperience in a few spots for the Padres, there's still a wealth of talent as well. Cal-Hi Sports' State Running Back Of The Year from last spring, Hassan Mahasin, returns, as does three-year quarterback Dominique Lampkin. Lampkin has the luxury of two 3-star starting tackles — Drew Azzopardi and Nathan Elu — protecting his flank. Defensively, Serra will be counting on a strong secondary that includes Malakei Hoeft and Sione Laulea.
FIRST GAME: Aug. 27 @ Pittsburg
3. Pittsburg (5-0)
The Pirates have nine returning starters from an offense that averaged a little less than 400 yards of offense and more than 47 points per game. Junior four-star dual-threat quarterback Jaden Rashada finally gets to take the full reins of Pittsburg's spread offense, and coach Vic Galli raves that his confidence is a "night and day" difference compared to last spring. Rashada will have an ample amount of talent at his disposal.. Chief among the team's many playmakers is four-star junior WR Rashid Williams. More offensive firepower will come from fellow juniors Israel Pok, Keynan Higgins, Charles Brown and Budha Boyd. Brown is replacing All-NorCal running back Daytuawn Pearson, and Galli thinks he may have a chance to be even better.
FIRST GAME: Aug. 27 vs. Serra-San Mateo
2. Folsom (6-0)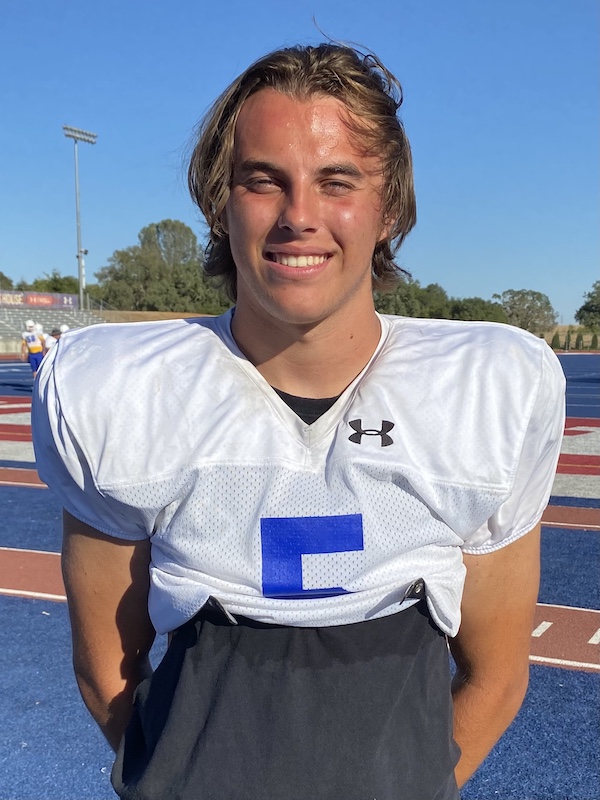 If there wasn't a program that had an active 300-plus game unbeaten streak against NorCal opponents, then this Folsom team would've been close to a lock for the No. 1 spot in these rankings. But that program does exist, and (SPOILER ALERT!) until De La Salle-Concord falls to a NorCal foe, it needs to remain at the top of the rankings. The Bulldogs and their 19 returning starters will get their shot at DLS on Oct. 8. Folsom's key returners include QB Tyler Tremain, who led the state in passing yards last spring, and a number of his top targets (WR Rico Flores Jr. and TE Walker Lyons). Jacob Tremain and Justin Eklund will anchor the defense from the linebacker position.
FIRST GAME: Aug. 20 at Monterey Trail-Elk Grove
ROLL TAPE: Fun With Falcons
We aren't just visiting the training camps or ranked teams, here. Sometimes we look for perspective elsewhere.
_______________________________
CONNECT WITH US:
Follow SportStars on Twitter & Instagram | Like us on Facebook | Subscribe!
_______________________________
That elsewhere took us to Pleasant Hill late last week to check in on College Park. The Falcons are looking to rebuild under first-year coach and school alum, Travis Raciti.
We interviewed Raciti and a handful of kids about their expectations for this season. Here's what we heard.