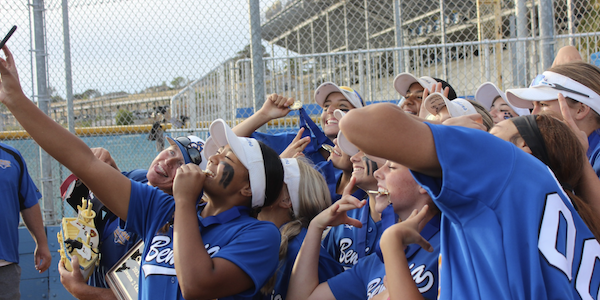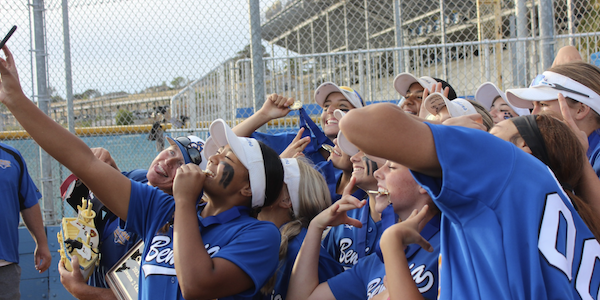 We Break Down The Matchups And Offer Score Predictions For Each Of The Top 3 Inaugural CIF NorCal Softball Championship Games Being Played This...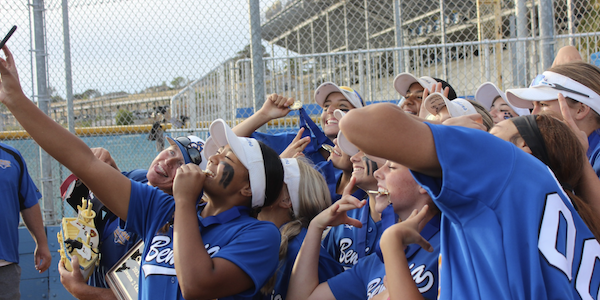 We Break Down The Matchups And Offer Score Predictions For Each Of The Top 3 Inaugural CIF NorCal Softball Championship Games Being Played This Saturday •
Well, we had to wait an extra year, but we finally will get CIF NorCal Softball Championship games across five divisions this weekend.
It's been a strong year for NorCal high school softball, and the matchups for Divisions I, II and III all carry their own share of intrigue. We're here to breakdown each of those championship games with a quick glance at how each team arrived in the final, some keys to look for in each matchup, and our best guess at a final score. 
All the rankings used in the matchup lines and "path to the finals" sections are SportStars' own NorCal rankings. 
Let's dive in!
DIVISION I
No. 1 St. Francis-Mountain View (30-2) vs. Clovis (27-6)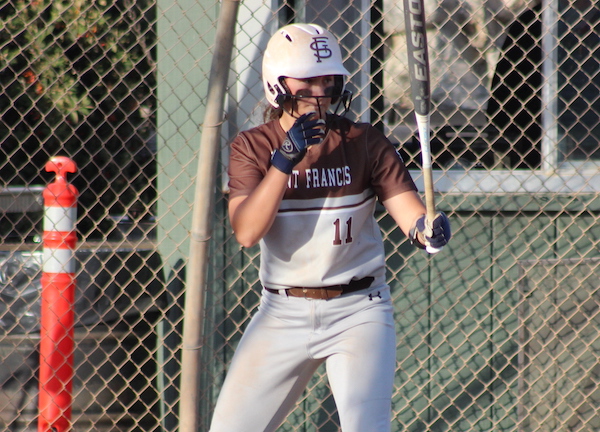 PATH TO THE FINALS:
St. Francis def. No. 9 St. Francis-Sacramento 8-2; No. 3 Sheldon-Sacramento 4-0
Clovis def. No. 5 Heritage-Brentwood 3-0; No. 6 Del Oro-Loomis 6-2
INSIDE THE MATCHUP:
St. Francis enters not only as the No. 1 team in SportStars' NorCal rankings, but No. 1 overall in the CalHiSports.com state rankings. SportStars doesn't include Central Section teams in its NorCal rankings, but the Cougars entered the tournament ranked No. 7 in the state. The Lancers are in the midst of a 17-game winning streak and are coming off their second consecutive Central Coast Section title and third overall. Clovis has won eight straight and picked up its 11th Central Section crown last week.
As far as on-the-field matchups go, this game will boil down to Clovis ace Lauryn Carranco versus the powerful St. Francis offense led by NorCal Player of the Year-frontrunner Jessica Oakland (.586 average, 21 home runs, 65 RBI) and her fellow senior bash sister Sydney Stewart (.566, 15 HR, 53 RBI). The CSU Northridge-bound Carranco began the postseason with four consecutive shutouts. The Lancers have hit .431 as a team, so she'll definitely have her work cut out for her.
PREDICTION: St. Francis 5, Clovis 1
DIVISION II
No. 16 Lincoln-Stockton (26-5-1) vs. No. 19 Benicia (24-6)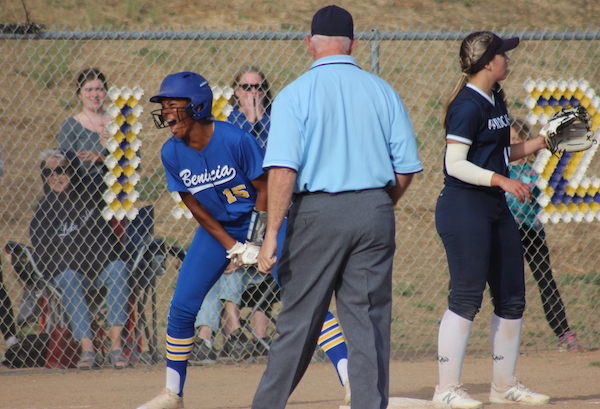 PATH TO THE FINALS:
Lincoln def. Pleasant Valley-Chico 8-0; No. 15 Central Catholic-Modesto 1-0 (9 inn)
Benicia def. No. 12 Vista del Lago-Folsom 6-5; No. 13 Notre Dame-Salinas 5-2 (10 inn.)
INSIDE THE MATCHUP:
Lincoln enters having won 12 of its last 13 games, the one hiccup being a 7-1 loss to Sheldon in the Sac-Joaquin Section Div. I final. Benicia also comes in winners of 12 of its past 13 games. The North Coast Section Div. II champs have also won each of their regional playoff games on the road — and not cheapie road trips, either. The Panthers racked up 410 miles and close to 7 hours of drive time in trips to Folsom and Salinas this week.
_______________________________
CONNECT WITH US:
Follow SportStars on Twitter & Instagram | Like us on Facebook | Subscribe!
_______________________________
Lincoln will greet Benicia on Saturday with ace pitcher Peja Goold. The University of Tennessee-bound senior ranks ninth in the state with 301 strikeouts, which includes the 16 she racked up over nine innings in the team's semifinal victory. She'll face a balanced Benicia lineup that features a mix of young talent and wily seniors. Freshman Emma French (21 extra-base hits, 40 RBI), junior Kyra Mason (.505, 6 triples) and UNLV-bound senior Lorenzza Marcacci (11 doubles, 29 RBI) anchor a lineup that can handle ace pitchers. They posted six runs on Marin Catholic-Kentfield senior Rose Malen (12th on the state strikeout list) in the NCS final. This game probably tilts on how Benicia junior pitcher Braxton Brown fairs against a Lincoln team with plenty of pop: 50 doubles and 37 HRs through 32 games.
PREDICTION: Lincoln 6, Benicia 4
DIVISION III
No. 4 Sutter (30-1) vs. Central-Fresno (21-10)
PATH TO THE FINALS:
Sutter def. San Rafael 4-0; Bullard-Fresno 8-6
Central def. Alvarez-Salinas 3-1; No. 14 East Nicolaus 4-3
INSIDE THE MATCHUP:
Don't get us started as to why Sutter — a team that has been in the Top 25 of CalHiSports.com's state rankings basically ALL SEASON — wound up in Div. III. They were ranked No. 21 during section championship week, but curiously dropped out in the rankings released this past Monday. Anyhoo, the Huskies are legit — even if they don't have the high-pedigree body of work of the Division I teams. Sutter has won 22 in a row and outscored opponents 257-27 on the season. Central is the MUCH bigger school playing down based on competitive equity. Four of the Grizzlies' 10 losses came against the Clovis team playing in the Div. I final — that includes a 2-0 defeat in the Central Section championship.
Sophomore slugger Jayden Ramos leads Central's offensive attack. She leads the team in hits (33), homers (5) and RBI (33). She and her Grizzlies teammates will be trying to solve Sutter ace Riley Wickum. Prior to the semifinals, the CSU Northridge-signee was 22-1 with a 0.32 ERA and 272 strikeouts across just 133 innings pitched. Sutter's offense is powered by Wickum (16 doubles, 34 RBI) and fellow senior Ella Jolley (10 HR, 44 RBI). If you're looking for common opponents, there are two. Central beat Bullard 11-3 on March 8 and East Nicolaus 4-3 in the CIF semis. Sutter beat East Nicolaus 1-0 on April 21 and Bullard 8-6 on Thursday. 
PREDICTION: Sutter 3, Central 2