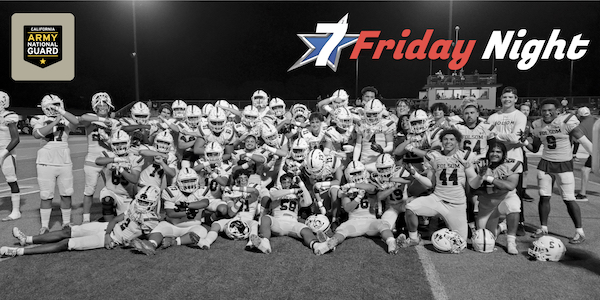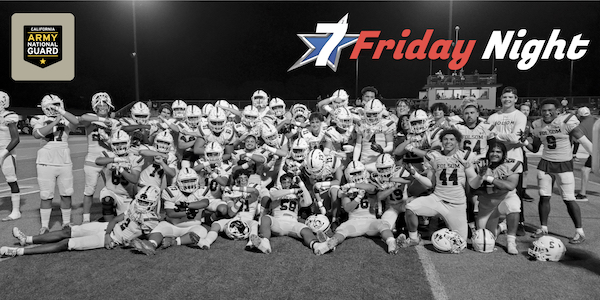 The Show Flirts With Becoming 7 Foodie Night Before Our Hosts Reel It In To Talk Folsom-De La Salle, Unbeaten Teams & Much More...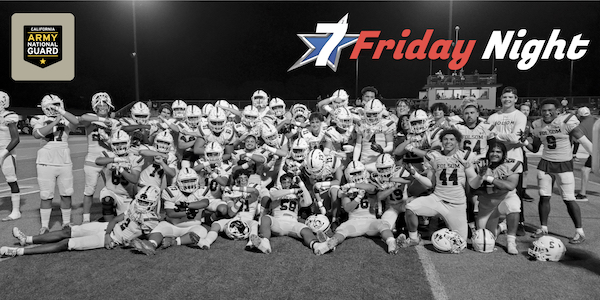 The Show Flirts With Becoming 7 Foodie Night Before Our Hosts Reel It In To Talk Folsom-De La Salle, Unbeaten Teams & Much More •
PICTURED ABOVE: Folsom Celebrates On The Field Following Its 24-20 Win At De La Salle. (Ben Enos photo)
Before hosts Chace Bryson and Ben Enos dive into NorCal football conversation, Chace is compelled to rave about the tacos he had during an anniversary outing in Roseville last weekend. Ben then threatens to talk about pumpkin spice season, but good sense prevails and the pair get to their gridiron chatter.
This week there's plenty of talk about Folsom's big win at De La Salle. Chace also gives his impressions on San Ramon Valley-Danville after seeing the Wolves defeat Liberty-Brentwood last week. Both hosts also take some time to give shoutouts to some of the many undefeated teams that are outside of the rankings radar and don't get talked about enough. Finally, at the end of the show, be sure to catch Ben's thoughts on the recent story surrounding the cancelled game between Galileo-S.F. and Richmond.
LISTEN TO YOUR PODS ON A SPECIFIC PLATFORM? Scroll Down To See Where Else You Can Listen, Rate & Subscribe!
Coach Terry Eidson also makes his usual stop and shares his thoughts on the Folsom-De La Salle game, and how the current season compares to some other seasons when the Spartans have faced adversity. With Jimmy Garappolo's backpedal safety as a muse, the hosts also poll the coach on some of the most bonehead plays he's seen over the years.
7 Friday Night publishes new episodes every Tuesday and Thursday during the regular season. Tuesday episodes will include discussion on the week ahead as well as interviews with Coach Eidson and whoever else we have lined up as guests. Thursday episodes will include Chace, Ben and Coach Eidson's picks and predictions for a selection of games that week. Make sure you're following or subscribed wherever you listen to your favorite podcasts.
Listening platforms include Spotify, Apple Podcasts, Google Podcasts, Breaker, Pocket Casts and Radio Public. Also, feel free to use the same platforms to look up SportStars' other podcasts: The 2021 oral history-style show SportStories, and the ask-an-expert health and fitness show, Know & Go, that's currently in its first season..
All previous episodes of 7 Friday Night, Know & GO and SportStories can also be found here.
Finally, be sure to follow our podcasts' Twitter account @SportStarsPods to see guest announcements, participate in listener polls and more.
EPISODE EXTRAS
Stories From Week 5 Games Mentioned In The Show
• Not A Fluke | Folsom Football Wins At De La Salle — Again — By Ben Enos
• Baker's Dozen | Junior QB Has San Ramon Valley Football Rollin' — By Chace Bryson
• San Francisco Parents Say Richmond Is Unsafe, Cancel High School Football Game — By Ethan Kassel for The San Francisco Standard
TACOS!!