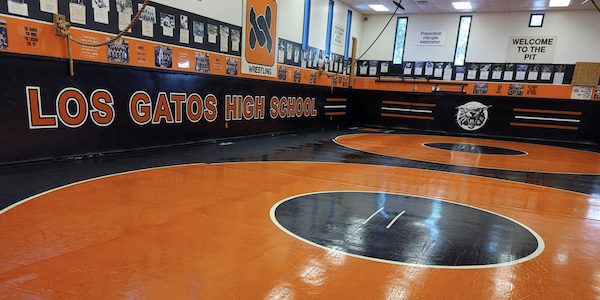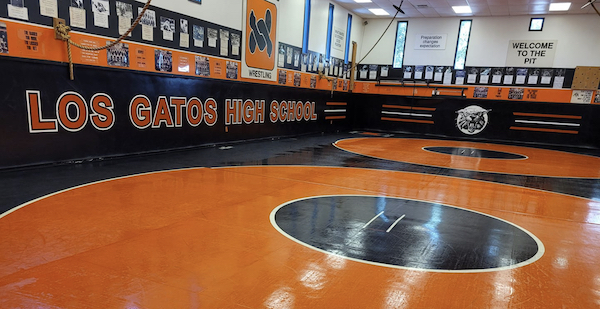 With Nine State-Ranked Wrestlers To Open The '22-'23 Season, Los Gatos Wrestling Is Developing Into A Legit Central Coast Section Challenger Photo: Los Gatos...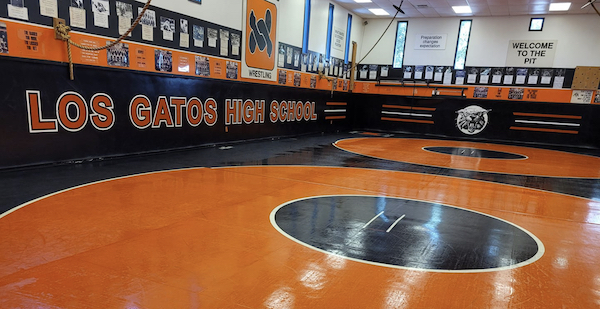 With Nine State-Ranked Wrestlers To Open The '22-'23 Season, Los Gatos Wrestling Is Developing Into A Legit Central Coast Section Challenger
Photo: Los Gatos Wrestling (Facebook)
Over a month of California prep wrestling has cleared the way for five of Northern California's best boys wrestling programs to represent the true power of NorCal grappling. This five-part series takes a close look at the teams and wrestlers expected to amass the most hardware at section and state finales in February 2023. It continues with Vacaville Wrestling. NEXT UP: Gilroy (Dec. 23, 3 p.m.). PREVIOUSLY: Oakdale | De La Salle | Vacaville
Los Gatos Wildcats
Head coach: Greg Varela
Projected Lineup
113: Antonio Rodriguez, Fr.
120: Joseph Pavlov-Ramirez, Fr.
126: Peter Bowen, Sr.
132: Timothy Murabito, Jr.,
138: Anthony Pavlov-Ramirez, Sr.
145: Ethan Parco, Jr.
152: Lucas Pannell, Fr.
160: Dylan Pile, So.
170: Ojas Shastri, Fr.,
182: Gabe Schwartz, Sr.,
195: Oleksandr Nyzhnyk, Jr.,
220: Om Shastri, Sr.,
Just three tickets to California's state wrestling meet are awarded each year from the Central Coast Section championships.
The largest chunk of those admissions are traditionally awarded to Gilroy, winners of the last 19 such tournaments. An hour north, nestled in the shadow of Mount Bielawski, another force grows stronger each year — the Los Gatos Wildcats.
Last year, the Wildcats, dormant atop the CCS podium since 1970, captured their first CCS runner-up finish since 2007 under four-year coach Greg Varela.
The former Gilroy coach now sports a deep lineup of nine state-ranked wrestlers, and a bonafide CIF title challenger in junior sensation Ethan Parco.
_______________________________
CONNECT WITH US:
Follow SportStars on Twitter & Instagram | Like us on Facebook | Subscribe!
_______________________________
The undefeated 145-pound grappler was first at the 40-team Chukchansi Invitational on Dec. 3, which Los Gatos also won, with 227 team points. On Dec. 17 he also won the Reno Tournament of Champions, unseating former cadet national freestyle champion Maxximus Martinez of Gilroy along the way.
Parco leads a stellar crew that includes returning state qualifiers Timothy Murabito (132) and Anthony Pavlov-Ramirez (138), who went 2-2 at state last year.
Murabito, sophomore standout Dylan Pile (160), and freshman Antonio Rodriguez (113) also placed top-five at the Reno TOC, while freshman Joseph Pavlov-Ramirez (120) and Lucas Pannell (152) joined the group above on the Chukchansi medal podium.
Los Gatos fans still await the return of junior Oleksandr Nyzhnyk (195), who was 5th in the CCS last year. Om Shastri (220) is also a three-time CCS qualifier who was sixth last year, and went 3-2 at Chuckchansi.
The Wildcats could see five underclassmen in a lineup with only two state-ranked seniors (Om Shastri and Anthony Pavlov-Ramirez). It's why something special is on the horizon for coach Varela.