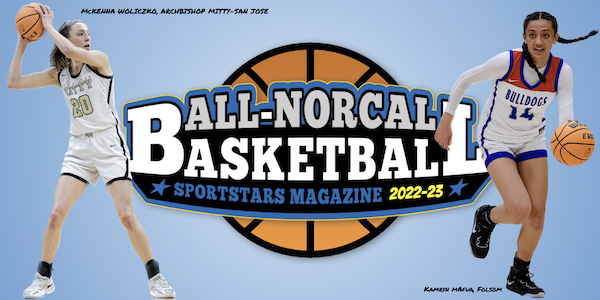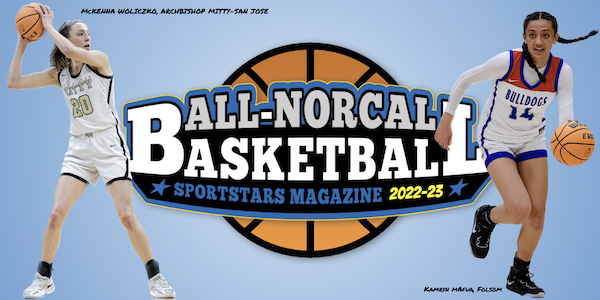 Fifteen Girls Plus One Special Mention Comprise Our All-NorCal Girls Basketball Team For The 2022-23 Season • MORE SPORTSTARS POSTSEASON HONORS: NorCal Girls Player...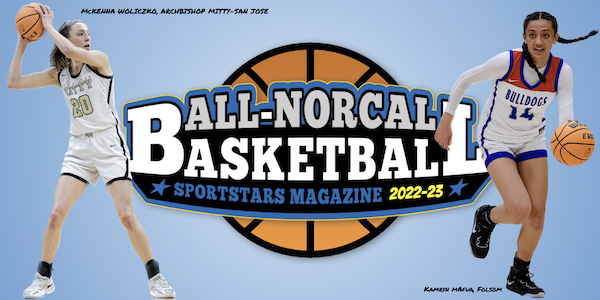 Fifteen Girls Plus One Special Mention Comprise Our All-NorCal Girls Basketball Team For The 2022-23 Season •
All-NorCal Girls Basketball Team
FIRST TEAM
JORDAN LEE
Wing | St. Mary's-Stockton | 6-0 Junior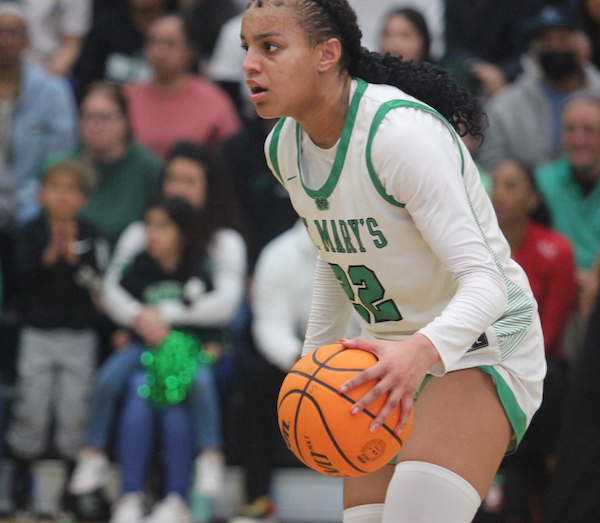 A STAR WHO DEFENDS: Lee can score, as her 47 points against Oakland Tech in the Div. I NorCal final showed very clearly, but she's also a lockdown defender who takes it personally when opponents score on her. Smaller players can't guard her on the block, and taller players can't deal with her on the perimeter. Thus, she averaged 20.2 points a game to go along with 7.4 rebounds and 2.7 assists. Oh, and she shoots 39 percent from the 3-point line.
TALIYAH LOGWOOD
Wing | Oakland Tech | 5-9 Junior
THE MISSING LINK: On a team filled with scoring guards and flashy freshmen, Logwood is the lockdown defender who gave Div. I state champion Oakland Tech toughness and spark. The junior's versatility and physicality set the tone for a team that hasn't lost a NorCal game since 2018.
KAMRYN MAFUA
Forward | Folsom | 6-2 Junior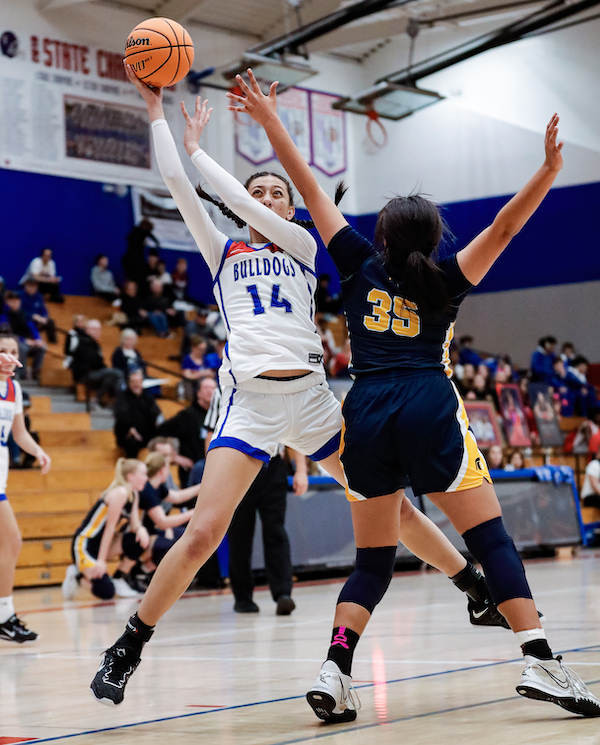 INSIDE PRESENCE: In a game that's shifted to the perimeter, Mafua's ability to protect the rim and score in the paint make the junior stand out in the Northern California crowd. Her 16.6 points – many from jump hooks with either hand — and 6.3 rebounds were central to Folsom's 26-3 record.
AMANDA MUSE
Post | Heritage-Brentwood | 6-4 Senior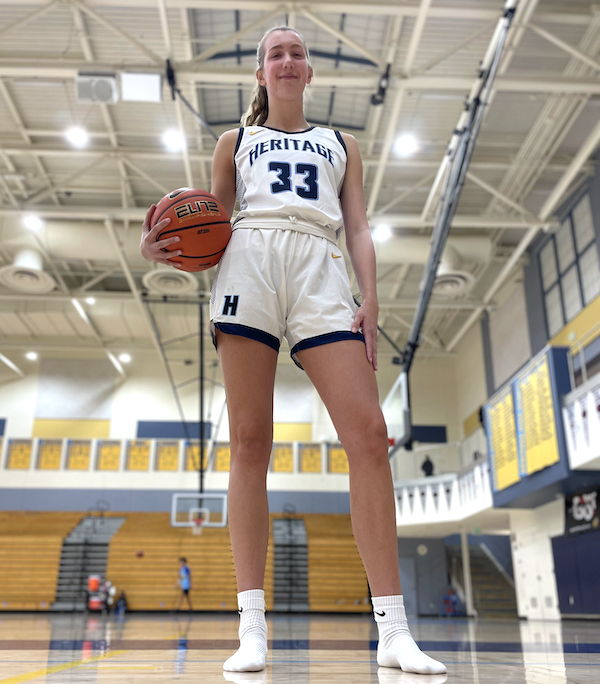 RIM PROTECTOR: The 6-4 senior UCLA signee didn't make the McDonald's All-American team because of her scoring — though 14.5 points a game isn't half bad. And it wasn't the 59 percent shooting or 12.1 rebounds. No, Muse gets the Mickey D swag because she controls the paint to the tune of 4.1 actual blocks a game — and who knows how many altered shots from shooters who realized their stuff was just too weak to compete with Muse.
McKENNA WOLICZKO
Post | Archbishop Mitty-San Jose | 6-2 Freshman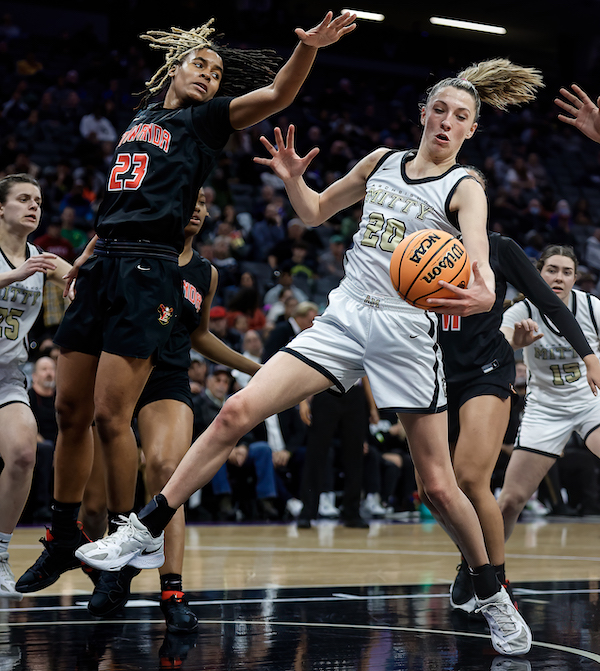 FRESHMAN PHENOM: Woliczko is as difficult to pronounce as she is to guard. It's "va-litch-ko," in case you were wondering. But even if opponents knew how to say it, they couldn't stop the freshman from averaging a double-double (20.2 and 10.3 rebounds). Her non-stop motor, unexpected speed, and skill around the basket mark her as the next Mitty superstar. She's also a softball standout this spring. 
______________________
SECOND TEAM
MAKIAH ASIDANYA
Guard | Salesian-Richmond | 5-7 Senior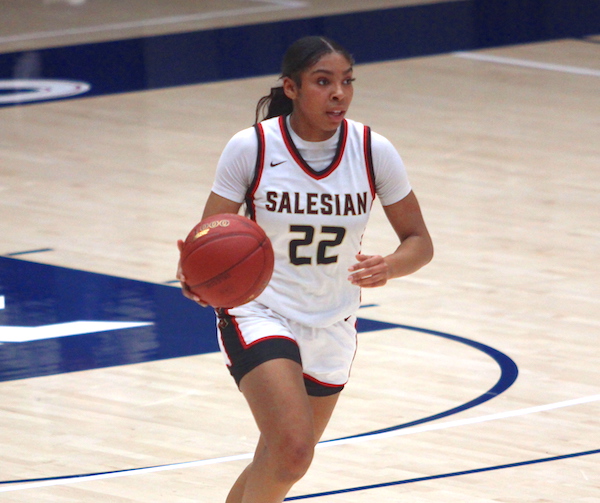 UNDER THE RADAR: Like the team she plays for, the senior guard (who will play for UNC Greensboro next year) never quite seems to get the credit she deserves. Asidanya scored 14.2 points per game, made 34 percent of her 3-point shots, and added 5.3 rebounds. Not to mention gritty defense. Yet somehow she's been overlooked. No more.
MARY CARTER
Forward | Antelope | 6-3 Senior
DOING IT ALL: Antelope won 26 games this past season, and wound up ranked 13th in Northern California — and without the 6-3 Carter scoring, rebounding, blocking shots and leading the way, both of those numbers would have dropped precipitously. The Cal Poly-bound senior scored from all over the court, despite being the player every defense was geared to stop.
ALYSSA JACKSON
Wing | Vanden-Fairfield | 5-11 Senior
ON THE ATTACK: The San Diego State signee was the focal point of Vanden's all-out assault on opponents at both ends of the floor. She led the harassing defense with 3.9 steals a game, and put up 20.4 points a game when her team had the ball.
NATALIA MARTINEZ
Guard | Piedmont | 5-7 Junior
POWERING PIEDMONT: The Highlanders had a great season, and on a roster filled with stars, Martinez stood out. She ran the show for Piedmont, and also scored 20 points a game to go along with plenty of steals and assists.
AVA UHRICH
Forward | Pinewood-Los Altos Hills | 5-11 Senior
CARRYING THE LOAD: Perennial power Pinewood was decimated by injuries, and all Ava Uhrich could do was watch until she became eligible. Once that happened, though, Pinewood rode Uhrich's 17.6 points, 13.2 rebounds and 4.2 assists back near the top of the NorCal rankings. Her playing career will continue at Southern Utah.
______________________
THIRD TEAM
SIERRA CHAMBERS
Point guard | San Ramon Valley-Danville | 5-6 Sophomore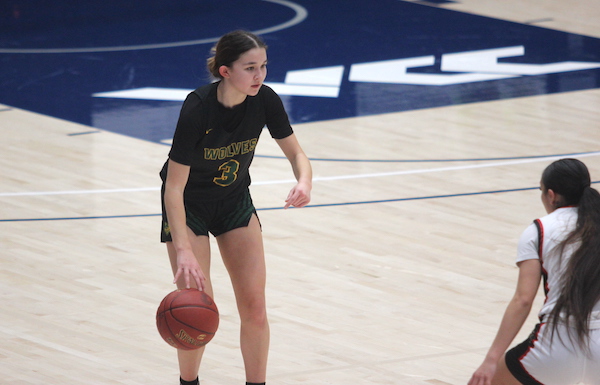 PACK LEADER: The Wolves wouldn't be the East Bay power they've become without sophomore point guard Sierra Chambers running the show. Chambers handles pressure like a senior, nails long 3s and finds her way to the rim despite her size. But the number that sticks out is 8.2 assists per game, and it came against the third toughest schedule in Northern California.
KARYSS LACANLE
Point guard | Acalanes-Lafayette | 5-4 Sophomore
ENERGY PERSONIFIED: Lacanle, usually referred to by her nickname KK, simply never stops. She's all over the court in Acalanes' annoying press, with close to four steals a game, and also scored 15.4 points a game while handing out 4.3 assists and hitting 34 percent of her 3s.
GRACYN LOVETTE
Guard | Marin Catholic-Kentfield | 5-9 Senior
DOES IT ALL: Talk about filling up a stat sheet. The senior (who will play for Lehigh next year) averaged 15.1 points, 7.8 rebounds, 3.8 assists and 3.4 steals a game. She was also the team's best defender (4.6 deflections per game).
KATE SCHAT
Guard | Cardinal Newman-Santa Rosa | 5-8 Sophomore
NORTH BAY BOMBER: Schat's shooting was a big part of Cardinal Newman's 25-win season (and No. 7 NorCal ranking), as she shot 35 percent from behind the arc, and 49% overall en route to 15.2 points a game. A classic three-level scorer, Schat also used her high basketball IQ to help Cardinal Newman exceed expectations.
KEISHA VITALICIO
Point guard | Carondelet-Concord | 5-8 Junior
PRESSURE POINT: There was no doubt who was handling the ball for Carondelet. Vitalicio brought the ball up the court for 30-plus minutes against some of the best teams in California — and also had to defend the other team's top guard. She still managed to average 10.1 points and 6.1 assists a game for NorCal's ninth best team.
______________________
SPECIAL MENTION
MORGAN CHELI
Wing | Archbishop Mitty-San Jose | 6-2 Junior
IMPOSSIBLE TO IGNORE: Cheli, just a junior, is already one of the top recruits in the country and a USA Basketball gold medalist. However, she only played 14 of Mitty's 31 games this season, making it hard to justify her a spot on an all-NorCal team. But Cheli's all-around game (15.5 points, 5.2 rebounds, 3.5 assists and 3.0 steals per game) for the top team in Northern California can't go without acknowledgement.