Aidan Mahaney Campo Basketball SportStar of the Week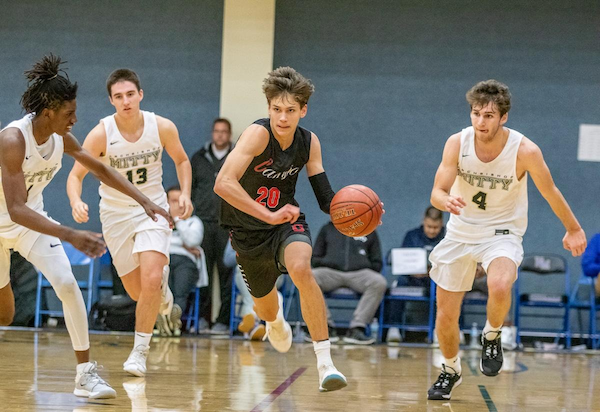 Aidan Mahaney, Campolindo Moraga Basketball, Sophomore named
SportStar of the Week.
One season after being named the Cal-Hi Sports Boys Basketball State Freshman of the Year, Aidan Mahaney picked up right where he left off.
At the halfway mark of the regular season (through 13 games), Mahaney was averaging 20.4 points. He'd added 3 assists and 3.5 rebounds per game.
He scored a season-high 30 points  in a 60-52 win over Modesto Christian on Dec. 30. And he'd added 6 rebounds and 3 assists in the win. That caught SportStars attention and lead to honoring him our SportStar of the Week.
_______________________________
CONNECT WITH US:
Follow SportStars on Twitter & Instagram | Like us on Facebook | Subscribe!
_______________________________
The Cougars are 11-4 overall after opening DAL-Foothill League play with wins over Northgate-Walnut Creek and College Park-Pleasant Hill on Jan. 7 and 10, respectively.
Sports Today, a weekly e-newsletter by the Ultimate Sports Guide partners with us to share our SportStar of the Week broader and wider. See our current honorees there and give Sports Today a shout out for the helping hand!
Photo: Berry Evans III