Anthony Susac, Jesuit- SportStar of the Week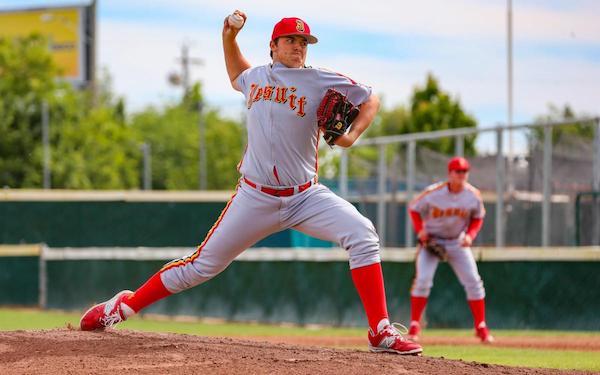 Anthony Susac-SportStar of the Week! In what might possibly have been the last big NorCal baseball matchup of the 2020 season, SportStars' No. 2-ranked Jesuit hosted No. 1 De La Salle-Concord on March 12. Susac spun six sterling innings and struck out nine as the Marauders defeated the Spartans, 4-1.
_______________________________
CONNECT WITH US:
Follow SportStars on Twitter & Instagram | Like us on Facebook | Subscribe!
_______________________________
The win snapped De La Salle's 30-game win streak which dated back more than a year. Susac's older cousin, Daniel, raked a two-run double in the victory as well. The vast majority of spring sports were halted the following day due to mounting COVID-19 concerns. Want more? Read SportStars' preseason feature on the Susac Cousins.
Photo: David Gershon.