Ben Dillard, Oak Ridge Swimmer – What Would've Been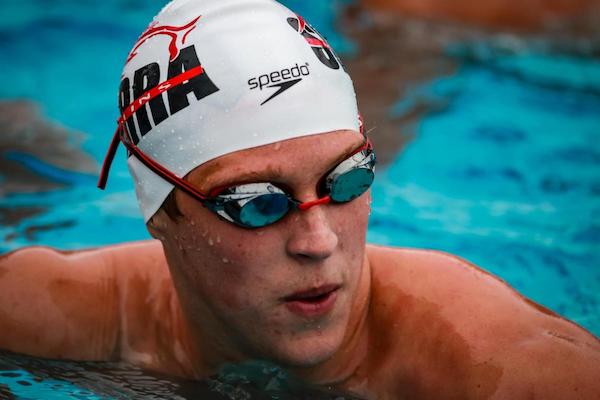 SportStar Ben Dillard, a senior swimmer from Oak Ridge-El Dorado Hills, is a champion. A record-setting champion in fact. Dillard's the kind of guy who fills the grandstands. The sort of swimmer whom spectators and other swimmers alike find themselves rooting for in hopes of witnessing a new record.
Had it not been for COVID-19, Dillard would probably have been a headliner at the Sac-Joaquin Section Masters Championships and the CIF State Swimming Championships this month.
In 2019, Ben Dillard set a CIF finals record on his way to gold in the 100-yard breaststroke. He took silver in 200 individual medley and anchored Oak Ridge's gold-medal swim in the 400 freestyle relay.
Dillard was recently ranked No. 13 in
Swimswam.com
's list of the nation's Top 20 recruits in the Class of 2020. His 200-meter breaststroke time of 1:54.74 was the best in the nation among graduating seniors.
Highly recruitable, he'll make the drive to USC this fall where he'll compete and likely continue in his record-setting ways. Like so many prep sport students this year, 2020 will be remembered as the year of "what would have been" for a lifetime of reminiscing.
Thanks to our buddies at
SportsToday
for helping to spread the love, running our SportStar of the Week in their Monday e-newsletter! Check 'em out when you have a minute.
Photo by Ike Dodson.