BEST Camps, Clinics & Combines Report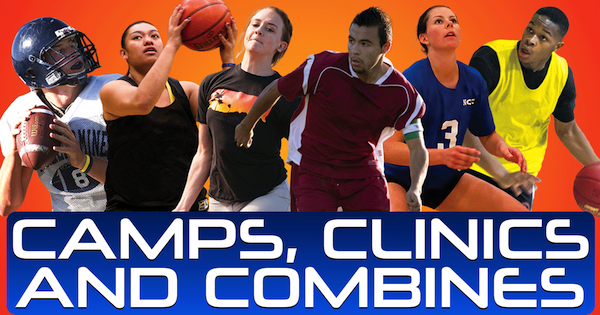 YOUR ULTIMATE SPRING & SUMMER TRAINING GUIDE IS HERE
It's baaaaaack and it's BIG! Our Annual Camps, Clinics & Combines Resource Guide turns 8 this year. It's all grown up and we're so proud of it.
All kidding aside, this is something we're proud to put out every year. We jam-packed the guide once again. Because CAMPS! Now, they're everywhere and seemingly for everyone. For the second straight year, we offer up 60 pages of excellent resource material. I say it every year in: If one can't find a camp or clinic that fits them with this guide, I seriously question their motivation.
We dipped into some valuable editorial from previous guides, including a step-by-step camp-choosing guide for parents, tips for the high school athlete looking for a camp, and personal recollections of awesome camp experiences from a handful of successful athletes.
We also added in a new photo package, featuring many of the camps you'll find within. Sort of like shopping at Costco. See the sample, then go searching for it!
And now I'm going to get out of the way and let the camps and clinic bonanza begin.
– Editor, Chace Bryson
CAMPS, CLINICS & COMBINES
Ready to get started? Here are the Spring + Summer Programs Topping our List – from Football, Baseball and Basketball to well, basically every sport you can imagine! So dig in to all 10 pages worth and find the camp just right for you… Now, here are our picks for 2018.
FOOTBALL: