Carondelet Basketball ERICA MILLER SportStar of the Week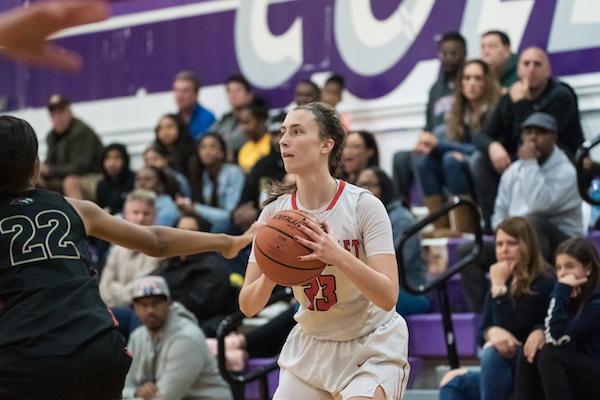 Medicine Ball
Erica Miller was giving the Pinewood Panthers a taste of their own medicine. That earned the Carondelet basketball shooter, our SportStar of the Week honors.
ERICA MILLER
Carondelet Basketball – Senior
Facing the state's No. 1-ranked basketball team, by CalHiSports.com, Pinewood-Los Altos Hills — a program known for its 3-point shooting prowess — Erica Miller gave the Panthers a taste of their own medicine.
The 5-foot-9 shooting guard sank six 3's and finished with 20 points as Carondelet earned the upset with a 67-59 win on Jan. 9.
It was Pinewood's first loss of the season and it moved Carondelet (16-2 through Jan. 17) to No. 7 in the state rankings.
The Cougars could climb even higher based on the result of their Jan. 21 showdown with No. 3 Archbishop Mitty.
Kudos Erica for being named SportStar of the Week!
Photo credit: Jean-Paul Toshiro.