CHRIS SANTIAGO DLS Baseball's Sr Earns SportStar of the Week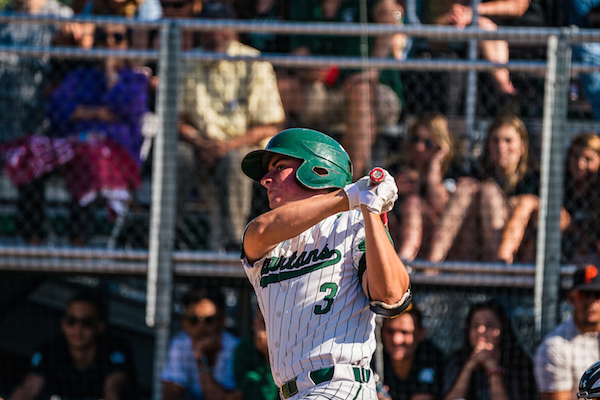 CHRIS SANTIAGO, 
De La Salle-Concord – Baseball – Senior Takes Top Honor at SportStars
Chris Santiago, Saint Mary's College-bound infielder closed out a stellar Spartans career in style.
In his final high school at bat, Santiago belted a two-run homer in the sixth inning of the Spartans' 10-1 defeat of Heritage-Brentwood in the North Coast Section Division I championship game.
The win completed a 28-1 season for De La Salle and delivered the program its fourth straight NCS crown.
Santiago was 2-for-3 with two runs scored and three RBI in the victory. He finished the season batting .407 with team-bests in RBI (38) and doubles (13).
He was also second on the team with 35 hits. The third baseman also served as the team's top closer, earning five saves in six scoreless appearances.