HEALTH WATCH: How does Icy Hot work to actually relieve muscle pain quickly?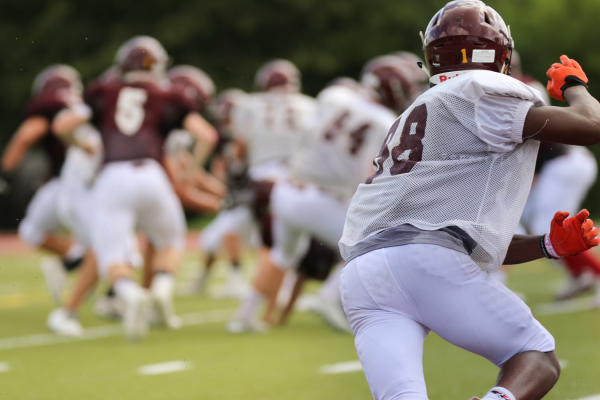 I asked a group of high school athletes to list their most pressing questions about sports and health. Surprisingly, the most frequently asked questions were, "How does Icy Hot work? What are the benefits of Icy Hot and is Icy Hot good for sore muscles?"
This group consists of student-athletes who are taking sports medicine course so I expected routine responses. Something along the lines of, "How can I get bigger, faster and stronger?" or "How long will (insert favorite athlete's name here) injury take to heal?"
_______________________________
GET CONNECTED:
Follow SportStars on Twitter & Instagram | Like us on Facebook | Subscribe!
_______________________________
How Does Icy Hot Work?
The balm, which is marketed in commercials by Shaquille O'Neal and other celebrity athletes, is frequently used throughout the sports community as a quick fix to nagging injuries. But does Icy Hot work?
This is one of those questions that is launching athletes into heartfelt stories about their miraculous recovery from devastating injuries to win the big game. Over the years, athletic trainers have learned to listen to these tales and congratulate the storyteller without pointing out that if torn knee ligaments responded to an over-the-counter cream our jobs would be much simpler.
The Secret Ingredient…Same Ingredient Used in Mouthwash
The main ingredients in topical rubs that cause such a big fuss are menthol and methyl salicylate, which
is also known as wintergreen oil. Menthol is made from peppermint oil. It can trigger nerves that are sensitive to coolness. This is why it is frequently used in mouthwashes, chewing gum and cough drops for its cooling and soothing sensation. However, no research has shown menthol to actually cause a decrease in the temperature of the skin or muscles.
While nerve receptor stimulation gives menthol its counter irritation effects, the analgesic or pain-relieving properties are due to stimulation of opioid receptors. Methyl salicylate is a chemical that causes vasodilation (opening of the blood vessels) close to the skin surface. The increased blood flow can have some pain-killing effects on nerve receptors in the treated area.
Common Sport Rubs
There are several kinds of commercial products athletes use to alleviate the minor aches, pain and sore muscles of sports. Here are some common options with listed ingredients and percentages:
IcyHot (cream): 10% menthol, 30% methyl salicylate

IcyHot (balm): 7.6% menthol, 29% methyl salicylate

BENGAY (cream): 4% camphor, 10% menthol and 30% methyl salicylate 
Tiger Balm brand includes menthol, camphor, mint oil, clove oil, and oil of cinnamon in their product.
The lesser-known BruiseMD topical analgesic balm which advertises "a cooling sensation with deep penetrating relief of pain and stiffness, along with reducing inflammation and skin discoloration." It's 10% methyl salicylate, 1.9% menthol, and arnica montana.
Even athletic trainers and physical therapists fall in love with new health products based on results of our use with athletes. I have used the cooling effects of Biofreeze (3.5% menthol) to help ease muscle spasms. However, it's only available through medical suppliers.
Thera-Gesic (1% menthol, 15% methyl salicylate) is another effective tool that creates the sensation of warmth and facilitates massage.
A highly successful Bay Area basketball team swears by Sombra Cold Therapy gel to treat tired legs and tendonitis. Sombra 's active ingredients are just 3% menthol,  3% camphor, and other natural ingredients.
Sorry, No Magic Cure
How does Icy Hot work? The answer to the question of topical ointment effectiveness is frustratingly simple. Sometimes. There are no quick fixes or short cuts. However, I bet many of you already knew that. A proper warm-up and stretch is a better pre-game superstition than slathering your body with cream products. A team ice session in the post game locker room can do more help for chronic aches and pains than your favorite cold gel.
---
Mikel Jackson is an athletic trainer for the staff of Sports Medicine For Young Athletes, a division of Children's Hospital Oakland with a facility also located in Walnut Creek. If you have any questions or comments regarding the "Health Watch" column, write the Sports Medicine for Young Athletes staff at Editor@SportStarsOnline.com.