House of Cheer: Sacramento Sirens Cheer Elite team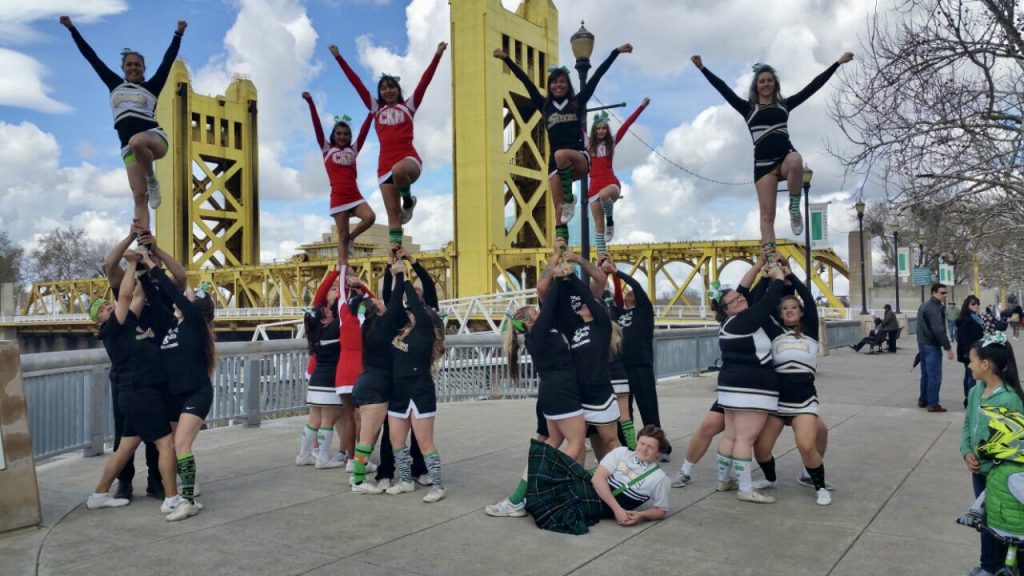 Danielle Davis and Misty Dawn Mastella coach Cheer in the Sacramento area. And they really take it to the next level! As the event coordinator of the Sacramento Sirens Cheer Elite team, Danielle along with Misty Dawn (who is the Sirens head coach) have led their teams to perform and support the Sacramento Sirens football team.
The team is part of the Independent Women's Football League – IWFL. If that's not enough, in their spare time, Davis and Mastella coach cheer at C.K. McClatchy High in Sacramento.
And it's this team which performed over the weekend in Old Town during the St. Patrick's Day parade on Saturday, the 17th.
Here's a Sacramento Sirens Cheer Elite photo gallery of the festivities where the McClatchy Cheer team takes it to the house.