Jackson Pavitt Cardinal Newman Football, SportStar of the Week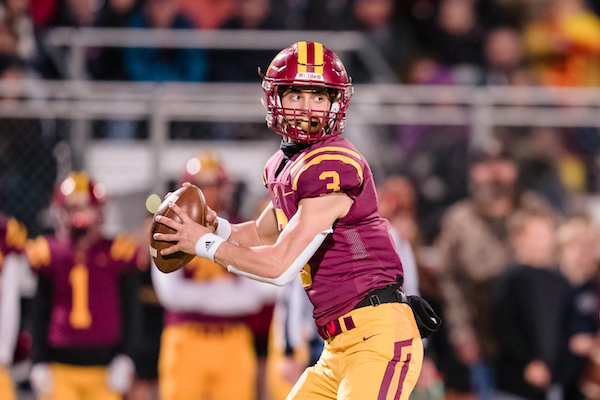 Jackson Pavitt Cardinal Newman-Santa Rosa — Football — Senior Named SportStar of the Week
Jackson Pavitt has been one of NorCal's most dangerous dual-threat quarterbacks over the past two seasons. He closed his Cardinal's career with a signature performance.
Pavitt rushed for 176 yards and two touchdowns and threw for 128 yards and another score as he led the Cardinal Newman Cardinals to its first CIF State Bowl Championship.
_______________________________
CONNECT WITH US:
Follow SportStars on Twitter & Instagram | Like us on Facebook | Subscribe!
_______________________________
Behind Pavitt, the Cardinals defeated visiting El Camino-Oceanside 31-14 on Dec. 14 to win the 3-AA Division Bowl.
Led by NorCal Coach of the Year, Paul Cronin, the Cardinals saw Pavitt score on an electrifying 58-yard run to break an early 7-7 tie. He then threw a 35-yard scoring pass late in the first half.
His last touchdown was a one-yard dive early in the third quarter that led to the final score of 31-14.
The Cardinals finished the season 41-1 overall, 5-0 in league ranking 32 in California and 334 in nationwide rankings.
Photo: Ike Dodson.