Last State Honor for Levelle Bailey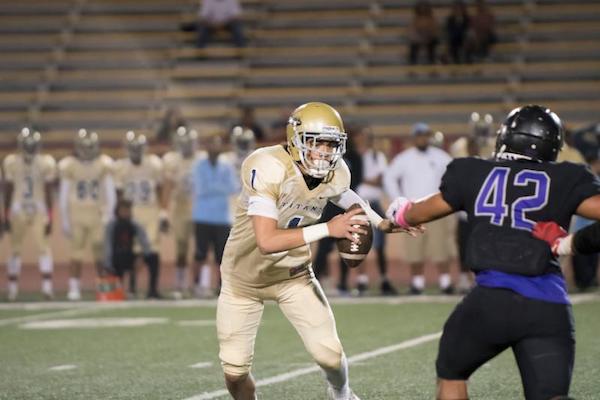 LeVelle Bailey received potentially his last All-State honor as a high school athlete in late June when we named him SportStar of the week and Cal-Hi Sports named him 1st Team Grid-Hoop All-State.
The Grid-Hoop All-State teams are comprised of California's top performers in both football and basketball.
Bailey was a two-way player for the Burbank football team, passing for 1,405 yards and tossing 20 touchdowns and just four interceptions.
He added 722 yards rushing and 15 TDs while also mixing in one touchdown reception. He collected 81 tackles on defense with six interceptions.
During the winter, he averaged 13.0 points, 8.4 rebounds and 5.9 assists per game for a 20-win Titans squad.
The 6'3″ , 190 lb senior graduated in 2019. Bailey is ranked overall, 2,037 nationwide and 193rd in California.
Career Stats: LeVelle Bailey
Total Passing Yards

3417

Passing TDs

36

Passing Yards/Game

110.2

Pass Completions

166

Pass Attempts

321

Interceptions

17
Photo: James K. Leash