Luca Urlando- McClatchy Swimming SportStar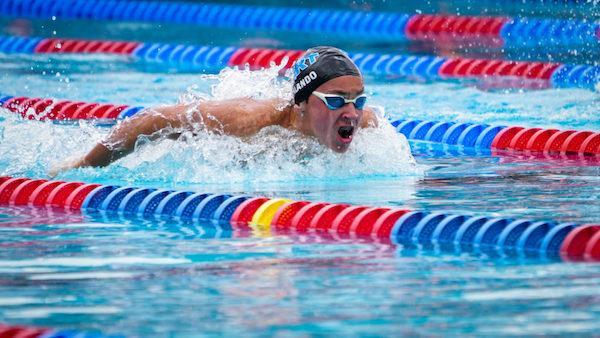 Luca Urlando- Senior from McClatchy High School in Sacramento is named SportStar of the Week!
Luca Urlando ranks as the No. 2 overall senior recruit in the nation by
SwimSwam.com
. Which means NorCal was robbed to see what he might have done in his final postseason with McClatchy. Instead Urlando heads to the University of Georgia as the current national public school record holder in the 100 butterfly (45.88 seconds), which he set last year at the Sac-Joaquin Section Championships. Urlando won five SJS titles across three events and owns the record for each.
In addition to the 100 fly, Urlando also holds the 200 IM and 100 backstroke marks. In June of 2019, Urlando broke Michael Phelps' 17-18 National Age Group Record in the 200-meter butterfly. The swim made Urlando the third-fastest American all-time in the event. SportStars Magazine recently named Urlando one of
NorCal's best 10 boys swimmers of the past decade.
Photo:
Aquadarts.org
.