Matthew Smart Del Oro Football SportStar of the Week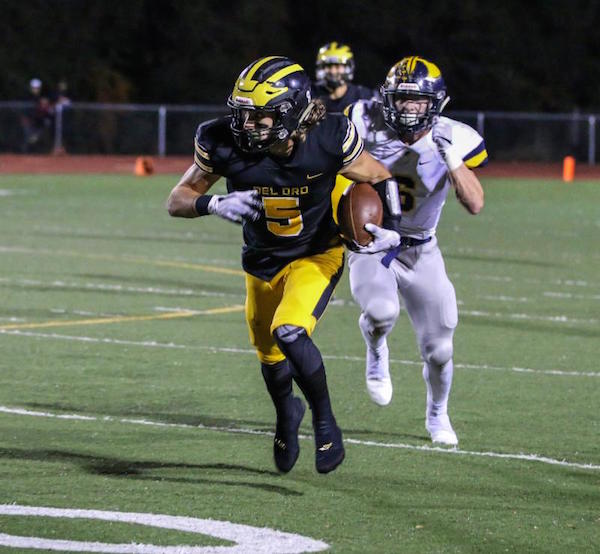 Matthew Smart, Del Oro-Loomis — Football — Senior Wide Receiver
Matthew Smart, the 6-foot-2 wide receiver caught three passes for 173 yards and scored both touchdowns. This as the Golden Eagles came from behind to beat visiting St. Francis-Mountain View 14-13 in the CIF 2-AA Northern California Bowl Championship game on Dec. 7.
Smart caught a 79-yard pass from quarterback Carson Jarratt for a 7-6 lead in the third quarter. Then, with Del Oro trailing 13-7 in the final minutes of the game, Smart hauled in a 13-yard touchdown pass for the winning score.
Del Oro Eagles
The win propelled the Eagles (13-1) to the CIF 2-A State Bowl Championship game against Grace Brethren-Simi Valley (13-2) at 4 p.m. on Dec. 14 at Cerritos College in Norwalk
Photo credit: Ike Dodson.