Rising Forces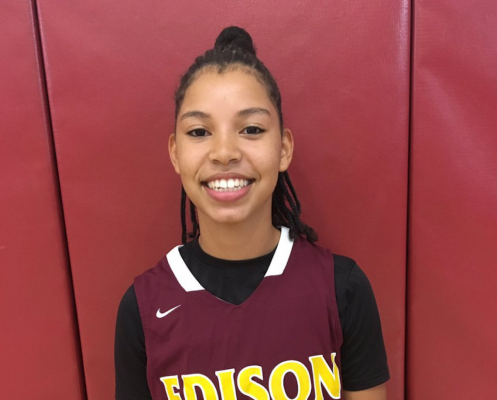 Here Are Five Teams Emerging From Under The Radar
Just as Captain Renault suggested in the classic movie "Casablanca," preseason rankings usually begin with this directive: "Round up the usual suspects."
But in the black-and-white world of basketball — there's a winner and a loser every time out — some suspects become, well, suspect, and some become legitimate prospects. But there's a third group that no one really thinks about at the beginning of the investigation, and they're the surprises that emerge as the season develops. Often they operate in relative anonymity, uninvited to the big showcases, and have to slowly piece together a resume that eventually even the Captain Renaults of the world cannot ignore.
Here are five such teams, which are on track to have good seasons, and of course join the usual suspects when the 2018-19 preseason rankings come out.
Bear Creek-Stockton (13-2 through Jan. 8): Behind the one-two punch of freshman Mya Blake (16.3 ppg, 4.2 apg, 3.9 spg) and junior Deyliana Lewis (15.1 ppg, 8.8 rpg), Bear Creek has jumped to No. 14 in the top 20 thanks to wins over San Ramon Valley-Danville and Roseville, and losses only to L.A. City power Fairfax and Central Section heavyweight Clovis North-Fresno.
Colfax (15-1): Its success comes largely from 6-2 senior Caleigh McClenahan averaging a double-double (12.3 and 12.1) and sophomore Grace Bliss topping the team in scoring and assists (16.6 and 3.6), but a weak schedule and that loss to 15-1 Union Mine-El Dorado keep Colfax on the outside of the top 20 looking in.
Cosumnes Oaks-Elk Grove (15-1): The only blemish is a one-point loss to St. Ignatius-San Francisco, a team that balances good wins with shaky outings, but Cosumnes Oaks did hand No. 13 Foothill-Sacramento one of its two defeats. But league opponents Whitney-Rocklin and No. 16 Antelope will make it hard for Cosumnes Oaks to maintain that one-loss status.
Edison-Stockton (10-2): Senior Celeste Almendarez' numbers are impressive — 18.8 ppg, 10.4 rpg, 4.5 apg, 5.2 spg — but she's not alone for Edison, which has a big win over McClatchy and losses only to Sacred Heart Cathedral-San Francisco and once-beaten Beaverton of Oregon.
Foothill-Sacramento (14-2): It never hurts to have an elite scorer, and with Makaila Sanders (27.7 ppg), Foothill has just that – plus a three-point deadeye in Oksana Gorkavchuk (67 of 134 so far this season). A 20-point win over No. 20 Enterprise-Chico and a four-point win over No. 16 Antelope are the main reasons Foothill came out of nowhere to land at No. 13 this week.