Salesian Basketball Sr. Jaden Lazo Scores SportStar of the Week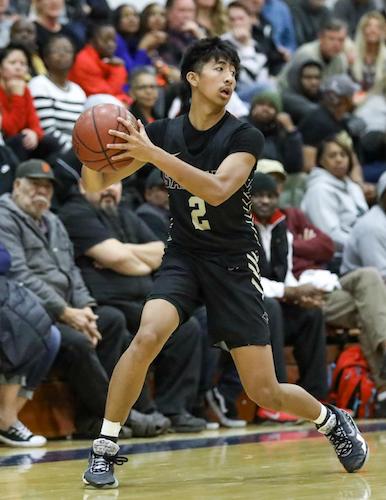 SportStar of the Week Jaden Lazo Salesian-Richmond – Basketball Senior Wing
Thursday's CIF Division 1 Norcal Regional quarterfinals pitted Salesian basketball against Grant-Sacramento. Jaden Lazo came out firing on all cylinders.
The senior wing scored 16 of his game-high 24 points in the first quarter to help the
Pride
get the jump on Grant on March 5. Third-seeded Salesian eventually outlasted No. 6 Grant 62-45. Lazo hit all five of his 3-pointerts in the win. The Pride improved to 25-6 and advanced to a Saturday semifinal against No. 7 Campolindo-Moraga.
Keep updated on high school basketball (and all sports) rankings and coverage
at SportStars,
including boys and girls Top 20 players and team rankings. Rankings are updated weekly, so follow our social media channels for alerts on content updates.
Photo: David Gershon.