SF State's Justin Pichewatana to Wrestle at Worlds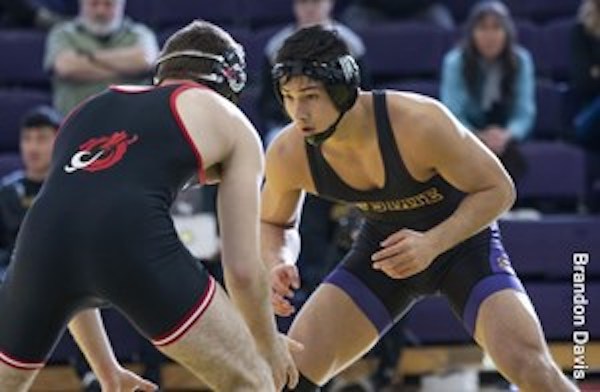 A stellar team camp tryout earned San Francisco State's Justin Pichedwatana a spot on the 2019 U23 Senior World Championships team. The Mayfair High grad, now wrestling for the Gators, won four tournaments during his last high school season. He placed third at the Southern Section Masters Meet.
In his senior year at Mayfair, Justin was 4th in the CA state tournament at 160 lbs and was 5th at Senior Nationals in Virginia.
The coming Worlds competition will be held at the Ludovika Arena in Budapest, Hungary from October 28 to November 3.
_______________________________
GET CONNECTED:
Follow SportStars on Twitter & Instagram| Like us on Facebook | Subscribe!
_______________________________
Pichedwatana was a 2019 NCAA Division II All-American at 184 lbs. and heading into the season is ranked at No. 5 by TheOpenMat.com.
Earlier this year, the Lakewood, California native spent a week in Thailand at the National Training Center in Nakhon Ratchasima. He participated in a team training camp and also had an official tryout. The culmination of these earned him a U23 World Team spot at 86kg.
Pichedwatana will be accompanied by Assistant Coach Ryan Loder, who will coach him under the Thai Flag via the Thai national team.
Coverage of the U23 Senior World Championships will be provided by Trackwrestling and additional information is available at unitedworldwrestling.org.
Story by SportStars INSIDER, Al Fontes. Follow Al at thecaliforniawrestler.com