Simpson University Signs Fresno's Luis Saucedo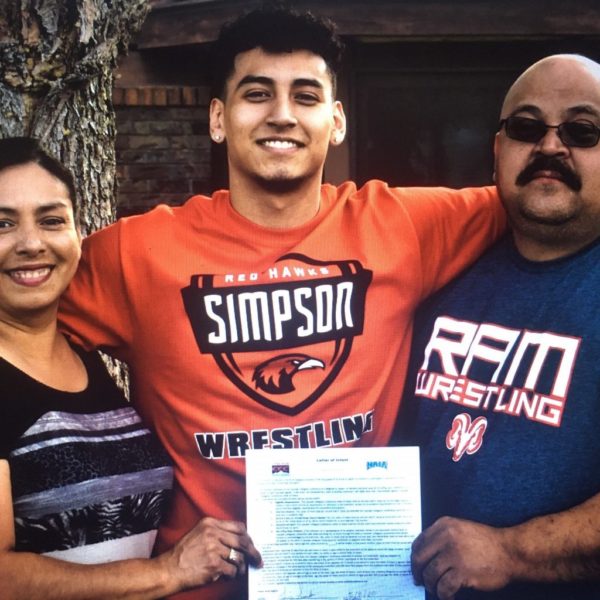 Fresno City's Luis Saucedo Signs with Simpson University (NAIA)
Luis Saucedo started wrestling at the age of 7 for the Ceres Hawks youth wrestling club. The Modesto-born wrestler and son to Jorge and Beatriz, Luis went on to a very successful wrestling tenure for Central Valley high school.
Saucedo Signs with Simpson University (NAIA) after impressive high school, JC track record
At the high school level, Saucedo chalked up an impressive resume, including:
3-time league runner up
league champion
3-time divisional placer
divisional champ
3-time sectional qualifier and
state qualifier
_______________________________
#NEVERSTOP STAYING CONNECTED:
Follow SportStars on Twitter & Instagram | Like us on Facebook | Subscribe!
_______________________________
Saucedo later moved on to attend Fresno City College. There he earned a spot on the Dean's list for the 2019 spring academic semester. While doing so, he wrestled with the Fresno City wrestling team, finishing the 2019 season with a team state title.
Beyond school and wrestling, Luis enjoys gaming as a hobby and going out with friends and family. "After earning my degree in communications, I plan on pursuing a career as a firefighter", states Saucedo.
Story by SportStars INSIDER, Al Fontes. Follow Al at www.thecaliforniawrestler.com