Sirens Lions Perform in Sacramento Santa Parade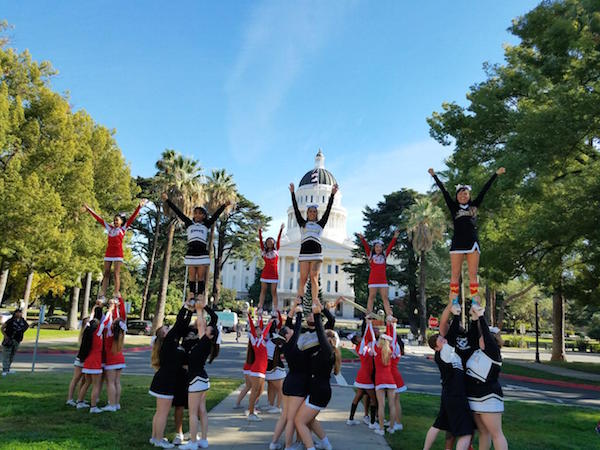 The Sacramento Sirens along with the CK McLatchy Lion Cheerleading teams will be performing at the annual Veteran's Day Parade on November 11th in the Capitol City. Misty Dawn and Danielle Davis (Event Coordinators) also volunteer for McClatchy Cheer as well as performers with the Sacramento Sirens.
"This is the first year that the CK McLatchy cheerleaders have participated in public community events such as the Santa Parade and the Veteran's Day Parade. The program works to build more community recognition and involvement", said Davis. 
"Around 90% of our cheerleaders are new to the
 sport this season and have never cheered, stunted, or done gymnastics before. Being able to per
form in a parade doing 1-legged extended stunts is a huge achievement for them."
"With the California Interscholastic Federation (CIF) assigning competitive cheer a sport, the goal of our cheerleaders and coaching staff is to make CKM proud as well as bring more recognition to our team and the sport as a whole. We hope to do this by participating in as many community events as possible, as well as bringing home some trophies for the school display case".
The Sirens and the Lions will also be performing in the upcoming Sacramento Santa Parade on December 9th. The parade goes around Capitol Mall so expect great crowds!