Find Success And Value In Hosting Your Sporting Event In Concord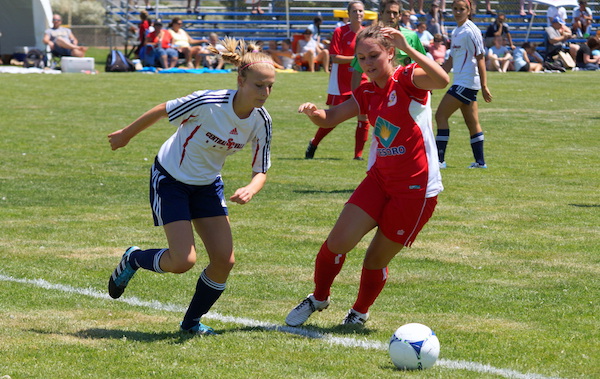 Hosting Your Event In Concord Means Getting Variety Of Support, Including Cash Incentives. 
So you want to host a sporting event in the Bay Area.
There's a lot that goes into that obviously, especially cost and an immense amount of I-dotting and T-crossing.
Visit Concord wants to help you with all of that. Working with Visit Concord, organizers can host their events in the heart of the East Bay.
While getting marketing assistance as well as the potential for cash incentives for help in funding their event.
Hosting Your Sporting Event In Concord:
Here's how organizers can go about getting that help.
First, Concord wants to help those organizers find the facility or venue that works best for them. And they have several options. Among them are the various fields and parks run by the City of Concord.
Facilities at one of the six high school campuses within the Mt. Diablo Unified School District, Diablo Valley College, Diablo Creek Golf Course, SixFlags Waterworld or the new Ultimate Fieldhouse indoor courts facility.
Visit Concord staff will personally inspect properties of interest with potential organizers in order to make sure it's the proper fit for the event.
After that, it's a matter of bringing the people. Organizers want people to attend their events, and Concord wants those people to spend time in Concord — which starts with hotel booking assistance.
Visit Concord will gather information about an organizer's event/ 
Then Send it to all the Concord hotels so the organizer gets his or her price and amenity needs met.
Visit Concord will also offer to host a custom room reservation web page with ongoing support of it up through the event.
Opportunities for Sponsorships: 
There are also opportunities for sponsorships that can lead to cash and room rebates, and organizers can apply directly to Visit Concord for funding help.
What are some of the amenities that make Concord so attractive?
Will, for one, its location is smack dab in the heart of the East Bay.
Its many hotels are located near tournament sites as well as restaurants, shopping, activities and much more…
All of which offer competitive prices compared to several other Bay Area locations.
Event goers can take advantage of Visit Concord's personalized trip-building tool.
Sporting Event In Concord:
A website resource that makes it quick and easy for them to plan their free time outside of the event schedule.
Once organizers reach an agreement with Visit Concord, the staff members of Visit Concord will continue to provide support in leading up to the event.
That support includes marketing assistance that can be valued up to $4,000.
That assistance includes database management, email campaigns and follow-up communications with coaches or other perspective event-goers. 
Plus, creative services for ad development and ongoing project management support.
Seems pretty simple, right?
So go ahead and follow in the footsteps of events like the West Coast Jamboree girls basketball tournament and Quick6 7-on-7 football. Strike a deal with Visit Concord and make it a win-win for all.