SportStar Ashley Hiraki Mitty Girls Basketball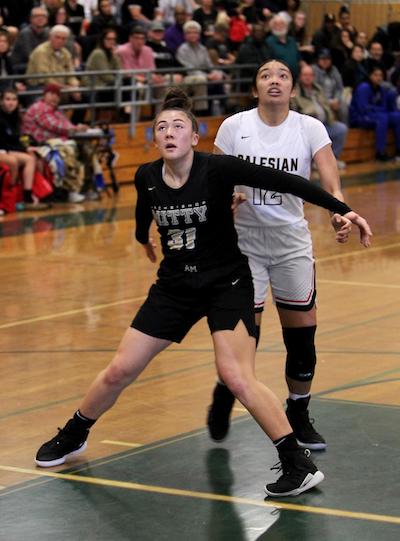 Ashley Hiraki, Archbishop Mitty-San Jose — Basketball – Senior named SportStar of the Week
Amidst the concern and confusion of the COVID-19 outbreak, stellar student-athletes continue find ways of standing out. And wowing us! At the time this piece was written, girls (and all) high school basketball has been suspended however in what would be her final high school basketball game, Ashley Hiraki stepped up. Big time!
Hiraki delivered a superb all-around performance to help lead the Archbishop Mitty Monarchs to a 69-53 win over St. Joseph Notre Dame-Alameda in the CIF Northern Regional Open Division Championship on March 10.
Hiraki scored a team-high 18 points and added six rebounds, five assists and four steals. The win improved Mitty to 26-3 on the season and advanced them to the Open Div. state final that was set for March 14.
Although CIF state finals were cancelled due to cautionary measures amidst the COVID-19 outbreak, Mitty will finish the year ranked No. 1 in SportStars' Final NorCal Top 20 Rankings.
See head coach, Sue Phillips stats.
Photo: Dennis Lee
As always, our partners at
SportsToday
help spread the good news of our weekly SportStars. Check them out when you have a minute.