SportStar Mike Mitchell (Mitty) Best in League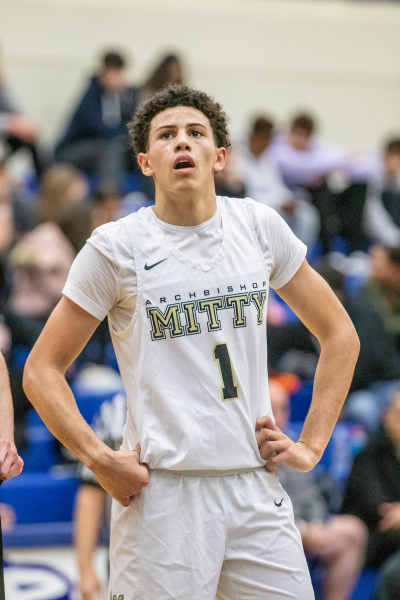 Mike Mitchell Archbishop Mitty- San Jose – Basketball Jr. Named SportStar of the Week.
Mike Mitchell is considered by some to be the best all-around player in the vaunted
West Catholic Athletic League
. The Archbishop Mitty Jr. and Pepperdine-commit helped lead the Monarchs to a 16-3 overall record through the end of January.
Quick and agile, the point guard Mike Mitchell is just fine being a lockdown defender while playing the role of facilitator on offense. But Mitchell can take on a scoring role when his team needs it.
Mitty's 59-55 win over Bellarmine-San Jose — a matchup of two Top 5 teams in the
SportStars NorCal Top 20
— was a prime example. Mitchell led the Monarchs with 18 points and added seven rebounds. Mitty entered February one game back of SportStars No. 1 Riordan-S.F. in the WCAL standings. The two teams meet on Feb. 11.