SportStars Joins So Cal Holiday Prep Classic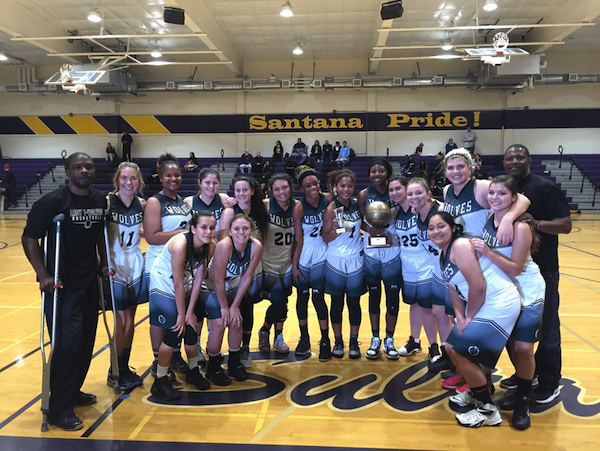 Coaches, players, college and university coaches, and of course our amazing fans are all welcomed to the So Cal Holiday Prep Classic in San Diego, this December 27, 28, 29, 30 for one of the largest in-season high school girls' basketball tournaments in the Western Region. Each year more and more teams from around the United States compete in the event.
The tournament showcases top teams in the nation, along with the most powerful teams from California and its bordering states. The So Cal Holiday Prep Classic began 12 years ago with only 8 teams and over the years has grown to over 70 teams coming from as far away as Washington, Arizona and Nevada.
We have local and nationally-ranked teams such as from California: La Jolla Country Day, Canyon Springs, Mater Dei, Mt Miguel, Oakridge , Mission Hills, Serra Gardena, Troy, Serra, Cathedral, Santa Fe Christian, Downey, Rosary Academy and from Nevada: Bishops Gorman, Douglas and Washington: Issaquah, Newport
What makes this tournament unique is that we have several varsity divisions playing against similar teams paired by ability from the Premier Division down to the Prep Division. There also are 12 Varsity Boys teams: Serra, J Serra, Mission Vista, Brawley, Incline (NV), Vista Del Lago, Madison, Modesto, San Pasqual, Del Norte, Yosemite, Woodside Priory.
As always the So Cal Holiday Prep Classic will feature "The Very Best in High School Basketball". We look forward to seeing you this holiday season to enjoy the holidays with us in sunny San Diego.
Schedules are now posted on the website on the tournament website.
SportStars Media is proud to be the Official Media Partner.
In a brief interview with coach and tournament director, Frank Quinones, he tells SportStars of a recent harrowing experience.
"I am fortunate to be her today. I was at the concert in Las Vegas, October 1st, 2017 when the shooting began. I am blessed to even be standing here today to continue this tournament. What we witnessed is nothing my wife and friends will ever forget. The recent months working on schedules has been my outlet of getting back to normalcy. This tournament mean so much to me because I just want to feature the best in girls basketball competing against each other during the holiday season."
"I started the tournament because who doesn't want to come to San Diego in December, right? After I took my team to Colorado during the same time back in 2002. we got smacked up. So I started the So. Cal Holiday Prep Classic going into it that I want it it to grow  but in progression and being able to have it big enough (like it is today) to make the brackets by "playing level" of the teams.
I do my best to make every bracket competitive for everyone. This year we have 10 divisions starting with Premier- the highest division and it goes from there. I have met and made some great friendships through the coaching world. I would believe we are getting national recognition by having teams just spread the word. I bust my behind starting January 1st each year to make this greater, bigger and better." 
To contact the tournament director, Frank Quinones, email him at socalholidayprepclassicfq@gmail.com or on his cell at 619-252-4032