SportStar Of The Week: Archbishop Mitty Erika Yeager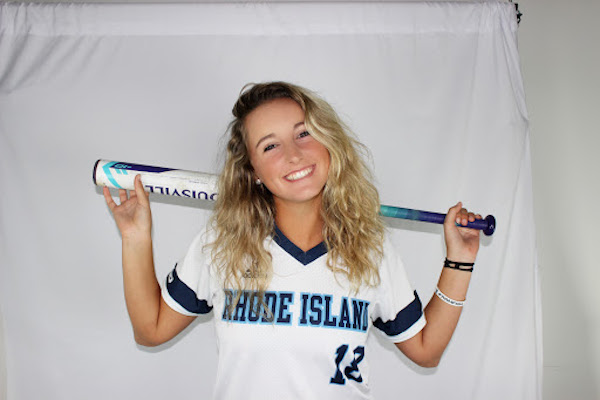 SportStar of the Week: Next Level highlights former California high school athletes who are excelling on the collegiate or international stage •
ERIKA YEAGER | ARCHBISHOP MITTY-SAN JOSE '16
UNIV. RHODE ISLAND – SOFTBALL – SOPHOMORE
If her first collegiate season was any indication. Rhode Island hit the jackpot when it convinced Yeager to literally go coast-to-coast for her education and continuation of her softball career.
The smooth fielding first baseman with a lightning quick bat. Also, she was one of just three Rams to start all 44 games last season. She finished second on the team with a .301 batting average.
In fact, Yeager was just third freshman in URI history to bat .300 or better in her first season. She finished with nine doubles, nine runs scored and 21 batted in.
In the field, she committed just one error in 236 chances for a fielding percentage of .996. Not surprisingly, she was named to the Atlantic 10 Conference All-Rookie Team.
As a senior at Archbishop Mitty in 2016, Yeager led the Central Coast Section-champion Monarchs with 18 RBI while also scoring 14 runs and striking out just three times in 72 plate appearances.
She'll officially begin her sophomore campaign with Rhode Island. When the Rams attend a tournament at Elon University in North Carolina.