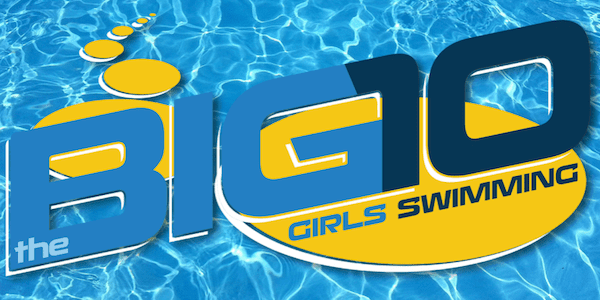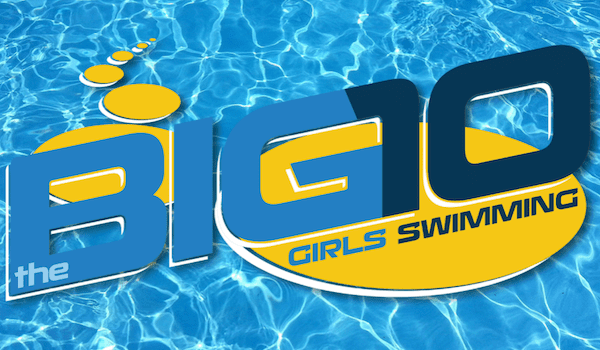 SportStars' 10 Year Anniversary Project Continues With Its Girls Swimming Big 10 — The Magazine's Top 10 NorCal Girls Swimmers Of The Past Decade...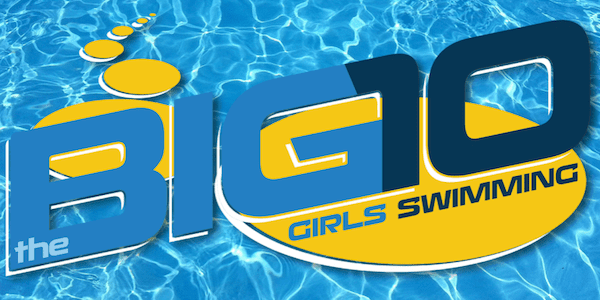 SportStars' 10 Year Anniversary Project Continues With Its Girls Swimming Big 10 — The Magazine's Top 10 NorCal Girls Swimmers Of The Past Decade •
The Girls Swimming Big 10 is an installation of the SportStars Big 10 Project: A 10-months-long anniversary project to celebrate what will be 10 years of SportStars this June. We'll be releasing lists of the Top 10 players and teams of the SportStars Era from across several sports all the way through October. Big 10s that have already been released: Girls Volleyball Players, Girls Golfers, Girls Wrestling and Boys Wrestling.
Today we take our dive into girls swimming. With Northern California — and more specifically the Bay Area — being such a talent-rich region for swimmers, the SportStars' Girls Swimming Big 10 list was an especially tough one to crack. 
This list includes two FINA World Championship gold medalists, multiple NCAA champions, and swimmers who set national high school records during their prep careers. There are also swimmers on this list who have broken records previously held by Natalie Coughlin, Missy Franklin and Maya DiRado. One swimmer on this list also holds the record for the fastest swim across Lake Tahoe. So yeah, these swimmers are kind of a big deal. 
Here's The Big 10, listed alphabetically. All events are in yards unless otherwise stated.
Emma Barksdale | Davis '15
Barksdale's Blue Devils career included three Sac-Joaquin Section titles, two in the 200 individual medley and one in the 100 freestyle. While certainly impressive, it pales to what she's accomplished collegiately. Barksdale literally re-wrote the record book in her four seasons at the University of South Carolina. Her name is on 10 school records in Columbia, six for individual events. She closed her senior year with the Gamecocks by winning an SEC title in the 400 IM and claiming All-American marks in two other events.
_______________________________
#NEVERSTOP STAYING CONNECTED:
Follow SportStars on Twitter & Instagram | Like us on Facebook | Subscribe!
_______________________________
Catherine Breed | Amador Valley-Pleasanton '11 
Breed was a six-time North Coast Section champion, winning double-gold in the 200 and 500 freestyles as a freshman, sophomore and senior. She closed her career with an NCS-record swim in the 500, a mark that would last just a year thanks to another swimmer on this list. Breed progressed to Cal where she closed her career with Top 10 program swims in three separate events. In her post-collegiate career she's become a renown marathon swimmer. She holds the record for the 21.3-mile crossing of Lake Tahoe at 8 hours, 56 minutes. She's also swum the English Channel (England to France) and the grueling North Channel (Northern Ireland to Scotland).
Chelsea Chenault | Carondelet-Concord '13 
It was just weeks before we published our first issue when Chenault burst onto the high school swimming scene with four NCS titles and record swims in the 200 and 500 freestyle — as a freshman. Her senior times in those events remain the current records. She would claim 12 NCS titles with the Cougars and helped set two national relay records. She competed for Team USA and won FINA World Championship golds in 2013 and 2017 as a member of the 800 freestyle relay team. At USC she set the Trojans' 200 freestyle record as a junior. She also won two Pac-12 titles and an NCAA title.  
Amalie Fackenthal | Sacramento Country Day '18 
Fackenthal was arguably NorCal's best sprinter of the past decade. She won eight Sac-Joaquin Section championships, including four straight 50 freestyle crowns and three consecutive 100 freestyle wins from her sophomore to her senior season. Her senior 50 free time of 22.68 seconds remains the SJS' top mark. Her first year at Stanford yielded five All-American swims, and a 100 free time that cracked the program's Top 10 list of all-time swims in the event. Fackenthal was also a member of the USA's 2017 FINA World Championship team.  
Zoie Hartman | Monte Vista-Danville '19
Hartman closed out her high school career with six gold medals between the NCS and CIF State Championship meets. She won four NCS titles, including a 200 IM swim that broke a record held by Olympic medalist Maya DiRado. She then defended state titles in both the 200 IM and 100 breaststroke. It was a harbinger of what she'd accomplish in her first season at the University of Georgia. She was named first-team All-SEC and the SEC Women's Freshman Swimmer of the Year after winning SEC titles in the 100 and 200 breaststrokes. She also claimed silver in 200 IM and the 400 free, and bronze in the 600 free.
Miranda Heckman | Granada-Livermore '19
Heckman was the North Coast Section's dominant distance swimmer during her four-year run with the Matadors. She won seven NCS titles, winning all four of her 500 free finals and three 200 free. She wasn't able to take down either of Chelsea Chenault's NCS marks, but she had something the Carondelet swimmer didn't — the CIF State Championships (which began in 2015). Heckman won four state crowns, three in the 500 free where she still holds the record for her 2017 performance. In her first year at Texas, Heckman reached a pair of Big 12 finals. She took third in the 100 free and fourth in the 200 free.
Ally Howe | Sacred Heart Prep-Atherton '14 
Howe won nine Central Coast Section championships as a Gator, which included a senior year for the ages. She won four CCS titles at the 2014 CCS Championships, which included setting a 100-yard backstroke national record previously held by Missy Franklin. That record has since been broken, but Howe is certainly not sweating it. Swimming for Stanford at the 2017 Pac-12 Championships, Howe became just the second woman to break 50 seconds (49.69) in the 100-yard backstroke. It broke Natalie Coughlin's 16-year record NCAA and American record. Howe won eight NCAA and 11 Pac-12 titles in her Cardinal career.  
Hallie Kinsey | Rio Americano-Sacramento '18 
Kinsey's versatility allowed her to win five SJS titles across three different individual events during her prep career. She claimed three section golds in the 100 butterfly, one in the 200 IM and another in the 500 freestyle. Kinsey claimed the 100 fly state title in her senior year with a time of 52.98 — a mark that's a half-second faster than the SJS record held by Mary Griffith of Tokay-Lodi. She's only gotten faster at the University of South Carolina where she's already the program record holder in the 200 fly and ranks second in the 100 fly. She also owns an SEC record as part of the Gamecocks' 200 medley relay team.   
Madelyn Murphy | Carondelet-Concord '16
One look at the NCS records list tells you why Murphy claimed a spot on this list. Her name appears on five of the section's current top marks. Four of those records — the 50 free, 100 free, 100 butterfly and 200 free relay — she set in a remarkable senior performance at the event. Her fifth record was set as a freshman when she was the third leg in Carondelet's national-record swim in the 400 free relay. She also claimed the 100 fly state championship as a senior. Her career at Cal includes Top 10 program marks in the 50 free and 100 fly. She also claimed an NCAA title as part of the Golden Bears' 200 freestyle relay team.  
Jasmine Tosky | Palo Alto '12
Tosky's 500 free time of 4:43.96 — which she swam as a Vikings freshman — is the CCS' oldest standing record. It's also one of three section records still in her possession, which also include the 200 free and the 100 butterfly. When she set the fly record as a junior, it also broke the national public school mark. She claimed a total of 10 section titles in her career and swam at the 2012 US Olympic Trials as a senior — where she made the final in the 200 IM. That came after she won a FINA World Championships gold medal in 2011 as part of the 800 freestyle relay team. She swam 2-plus years at USC before retiring from competitive swimming. Her time as a Trojan netted five All-American times.