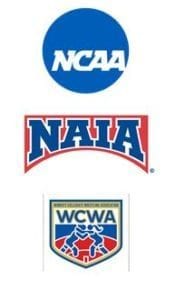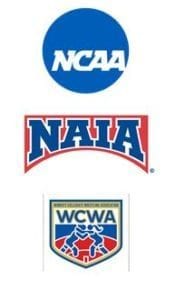 Mike Cho takes the reigns at The California Wrestler, and as a matter of course, his first post is data-packed! It features a list...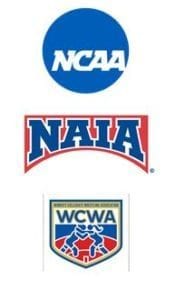 Mike Cho takes the reigns at The California Wrestler, and as a matter of course, his first post is data-packed! It features a list of previous California prep wrestling stars who find themselves now on college rosters.
California Wrestlers Now on College Rosters
For over two decades, The California Wrestler website has been an indelible part of our state's wrestling scene, with all credit due to the dedicated efforts of Al Fontes, Bill Grant, and the rest of the TCW staff. As we say goodbye to those folks, we are excited for the future. (The link takes you to SportStars long-standing INSIDER, Al Fontes' Farewell article. Enjoy!)
A New Introduction @TCW
With that said, I'm Mike Cho. Hello and happy holidays. For the immediate future, not much will change on TCW's site and I'll certainly do my best to keep it running. With all that's going on Covid-related, there's been a bit of a lag in terms of content and discourse. But hopefully things will pick up.
If you know me, you know I'm fond of data. So my first post will revolve around that theme: a list of CA wrestlers on college rosters! See if you find names that bring back fond and exciting memories.
The 2020-2021 season continues to be one of uncertainly across the wrestling landscape. In the college ranks, several programs have already cancelled their seasons – as did an entire league (Ivy League).
However, though opportunities to compete may be limited going into 2021, I did a bit of digging to see which ex-California high school wrestlers are on college rosters – NCAA Divisions I, II, III and NAIA on the men's side and WCWA for the women's. I believe it's interesting to see where some notable names from years past have ended up, as well as which programs are leaning California-centric.
For reference, I've also included the links to team pages for those of you who may be interested in contacting college coaching staffs. It's never too early to send an intro email and get on their radars. As the below lists indicate, you don't have to be a world-beater to compete in college, you just have to have the desire to do so.
As a final note, I understand there are two-year NJCAA, CA community colleges and club programs but for now, I've limited the reach of my net. I'm sure I've missed some student-athletes so feel free to leave a comment below with any corrections/edits and inclusions.
Some interesting facts and findings:
175 wrestlers from CA high schools are on NCAA Division 1 rosters
Alumni from powerhouses lead the way: Poway (11), Clovis (10), Buchanan (9), St. John Bosco (8), Gilroy (6), and Bakersfield (5).
California is also well-represented at Division 2 (68 wrestlers), Division 3 (58 wrestlers), and NAIA levels (169 wrestlers).
California is dominant on the women's college scene with 214 wrestlers listed on WCWA rosters.
The Southern Section leads the way with graduates from Kennedy (9), Corona (6), Northview (6), Walnut (5), Cerritos (4), Duarte (4), Paloma Valley (4), San Dimas (3), and Yucca Valley (3) competing at the highest level in women's college wrestling.
CA wrestlers on NCAA Division 1 rosters for 2020-2021 season
CA wrestlers on NCAA Division 2 rosters for 2020-2021 season
NCAA Division 3 CA wrestlers rosters for 2020-2021 season
CA wrestlers on NAIA rosters for 2020-2021 season
Story by SportStars INSIDERs at The California Wrestler. Follow TCW at www.thecaliforniawrestler.com
, ,