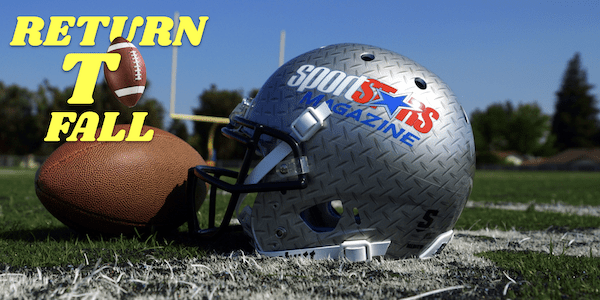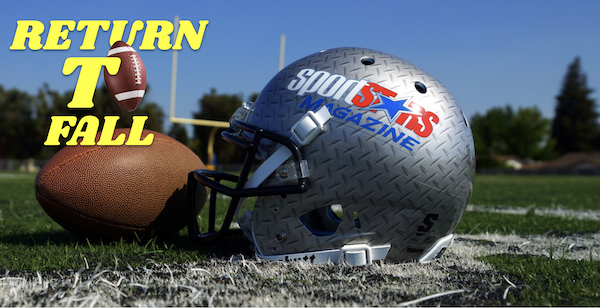 SportStars' Return To Fall Series Is A Daily Collection Of NorCal Football Preview Content Highlighting Teams, Players, Rankings And More • From Aug. 6-26,...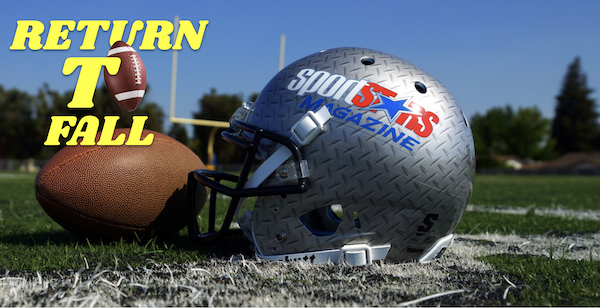 SportStars' Return To Fall Series Is A Daily Collection Of NorCal Football Preview Content Highlighting Teams, Players, Rankings And More •
From Aug. 6-26, the staff at SportStars Magazine will be celebrating football's return to fall by working together to produce a daily collection of preview content from throughout Northern California.
Each Return To Fall series content will begin with a season outlook for one of NorCal's many talented football programs, followed by a player spotlight. We also plan to include video, photos, podcasts, player to watch lists, schedule highlights, predictions (both legitimate and far-fetched) and will also slowly reveal our Preseason Top 20 Rankings.
Be sure to return here each day to view the latest release and catch up on any you missed. And if you're enjoying the content, let us know!
SportStars' Presents: Return To Fall
AUG. 6: Bishop O'Dowd Believes
TEAM PREVIEW: Bishop O'Dowd-Oakland; PLAYER SPOTLIGHT: Nate Bell, QB, Liberty-Brentwood; FROM THE FOOTBALL PREVIEW VAULT: Writer Jim McCue Shares Memories Of The First Sac-Joaquin Preview Cover Shoot with Grant-Sacramento's Shaq Thompson (now a Carolina Panthers linebacker)
AUG. 7: Benicia Ready For Big Time
TEAM PREVIEW: Benicia; PLAYER SPOTLIGHT: DJ Crowther, RB/DB, Christian Brothers-Sacramento; FROM THE FOOTBALL PREVIEW VAULT: SportStars Editor Chace Bryson Shares Memories Of The Magazines' 2016 Preview Cover Shoot With Now-Pittsburgh Steeler Rookie RB, Najee Harris + A Link To The SportStories Podcast About Harris.
AUG 8: Vista del Lago Chases Lost Time
TEAM PREVIEW: Vista del Lago-Folsom; PLAYER SPOTLIGHT: Jake Ripp, LB/TE, Los Gatos; ROLL TAPE (VIDEO): Heritage-Brentwood WR Jayden Ennis (2022) Makes A Touchdown Grab During Last April At Liberty-Brentwood.
AUG. 9: Folsom's Newest Dynamic Duo
How COVID-19 Actually Deserves Credit FOR Creating Folsom High's Newest Edition In A Long Line Of QB-WR Star Pairings: Tyler Tremain and Rico Flores Jr.; ROLL TAPE (VIDEO): Flores Jr. Gets To Put His QB1 On The Hot Seat For 60 Seconds; NEW PODCAST TRAILER: SportStars Previews Its Newest Podcast, 7 Friday Night, Debuting On Thursday, Aug. 12.
AUG. 10: San Ramon Valley — Return Of The Pack
TEAM PREVIEW: San Ramon Valley-Danville; PLAYER SPOTLIGHT: Jadyn Marshall, WR/DB, St. Mary's-Stockton.
AUG. 11: Center Feels The Squeeze
TEAM PREVIEW: Center-Antelope; RANKINGS: We Reveal Nos. 20-18 Of Our Preseason NorCal Top 20; PLAYER SPOTLIGHT: Teddy Booras, QB, California-San Ramon
AUG. 12: 7 Friday Night Podcast Debut
We were so happy with how the first episode of our new football-focused podcast came out, we're giving its own spotlight in the Return To Fall series. Dive in with our editor, Chace Bryson, co-host Ben Enos and legendary De La Salle coach Terry Eidson as they about first weeks of practice, getting closer to "normal" and more!
AUG. 13: Pittsburg's Young Bucs
TEAM PREVIEW: Pittsburg; RANKINGS: We Reveal Nos. 15-17 Of Our Preseason NorCal Top 20; ROLL TAPE (VIDEO): Las Lomas-Walnut Creek Seniors Dimond Loosli And Aiden Rice Try Their Hand At Some Trivia About Their School And Hometown.
AUG. 14: Viva Los Gauchos!
TEAM PREVIEW: El Cerrito; RANKINGS: We Reveal Nos. 14-12 Of Our Preseason NorCal Top 20; PLAYER SPOTLIGHT: Oshae Castleberry, RB/LB, Inderkum-Sacramento
AUG. 16 (A.M.): Jesuit Football's Action Jackson
PLAYER SPOTLIGHT: Jackson Hagopian, WR, Jesuit-Carmichael; RANKINGS: We Reveal Nos. 10-11 Of Our Preseason NorCal Top 20; FROM THE FB PREVIEW VAULT: Ronnie Rivers, RB/DB, Freedom-Oakley From 2015.
AUG 16 (P.M): Jackson Brown Takes The Stage
PLAYER SPOTLIGHT: Jackson Brown, OL, San Ramon Valley-Danville; RANKINGS: Nos. 9-6 Of Preseason Top 20 Teams Are Revealed.
AUG. 17: NorCal's First Four
RANKINGS: We Reveal The Top Four Teams (Not Named De La Salle) In Our Preseason NorCal Top 20; ROLL TAPE: We Share Video From Our Training Camp Visit To College Park-Pleasant Hill
AUG. 18: The Daily Series Took A One-Day Hiatus For The Release Of SportStars' 2021 NorCal Football Preview special issue.
AUG. 19: Sac-Joaquin Section Predictions
SportStars Staff Take Turns Making Sac-Joaquin Section Season Predictions On The Eve Of The Section's Opening Weekend; PLAYER SPOTLIGHT: Marcus Sanders, QB, James Logan-Union City; 7 FRIDAY NIGHT PODCAST: A New Episode Drops With A Focus On The Opening Week Of SJS Action.
AUG. 20: Whitney's Smiley Disposition
It's A Double Player Spotlight. First we spotlight Whitney-Rocklin sophomore QB, Jacob Smiley, Then It's Fellow Soph QB Bradley Kenny Of Center-Antelope
AUG. 21/22: Folsom Bulldogs Bust Loose
Our Game Story As The No. 2-Ranked Folsom Bulldogs Flexed Their Muscle In A Season-Opening Romp Of Monterey Trail-Elk Grove.
AUG. 23: NFL Vet Leads Monte Vista Makeover
We Lead With A Team Preview Of Monte Vista-Danville As Former Super Bowl Champion CJ Anderson Takes Over; PLAYER SPOTLIGHT: Hassan Mahasin, RB/WR/DB, Serra-San Mateo.
AUG. 24: Jesuit Braces For Bulldogs
We Open With A Team Preview Of Jesuit-Carmichael, Which Opens Its Season Against A Heavyweight On Aug. 27. GAMES OF THE WEEK: We Spotlight Five Of NorCal's Biggest Games For Aug. 27-28.
AUG. 26 (AM): Campolindo The Underdog?
TEAM PREVIEW: Campolindo-Moraga — Which You Should Label As "Rebuilding" At Your Own Peril. PODCAST: The Link To Our Newest Episode Of 7 Friday Night, Which Throws A Spotlight On The Serra/Pittsburg Showdown On The Bay Area's Opening Night.
AUG. 26 (PM): No. 1 De La Salle Readies For Rams
TEAM PREVIEW: De La Salle-Concord — We Visit Practice Early In The Week As NorCal's Top-Ranked Spartans Prepare For Another Grueling Schedule That Begins With A Familiar Foe; PREDICTIONS: SportStars Staff Members Weigh In With North Coast Section Season Predictions.