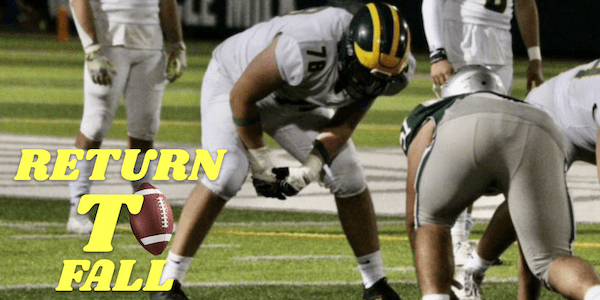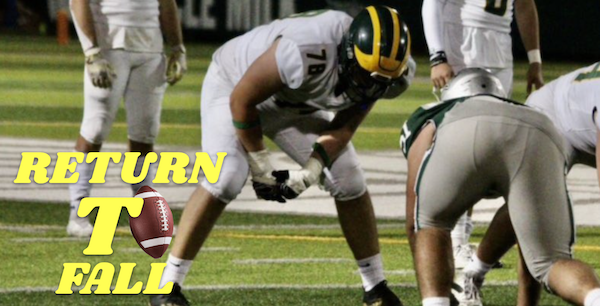 Heavily Recruited San Ramon Valley Offensive Lineman Is Ready To Rock & Roll; PLUS Nos. 9-6 Of Our Preseason NorCal Top 20 Rankings •...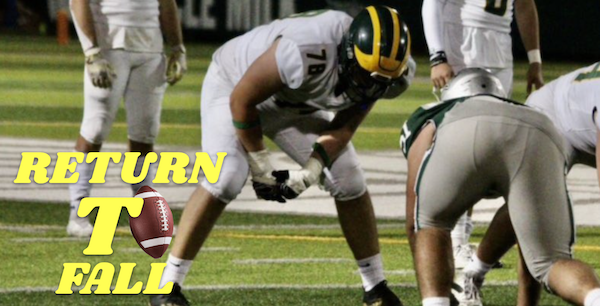 Heavily Recruited San Ramon Valley Offensive Lineman Is Ready To Rock & Roll; PLUS Nos. 9-6 Of Our Preseason NorCal Top 20 Rankings •
This is the eleventh of 20 installments to our Return To Fall Series — a daily component to our 2021 NorCal Football Preview coverage.
For a certain demographic, hearing that one of California's most heralded high school football recruits shares a name with one of the most prolific singer-songwriters of the 20th century might be enough to spark some interest.
But there is no 'e' in Jackson Brown's name, and comparisons to the legendary American crooner don't get you very far when considering the talents of San Ramon Valley's 6-foot-6, 290-pound bruiser on the offensive line.
College coaches from across the country have already lined up for the services of an athletic lineman who may be only scratching the surface of his potential.
The 2021 spring season was Brown's first on the varsity level, and his performance, combined with a busy summer of workouts and camps, has already resulted in over 20 scholarship offers from a list of schools that includes Cal, Tennessee, Navy and Virginia.
What those schools see is talent ready to be harnessed, a point supported by Brown's three-star rating by both 247 Sports and Rivals. San Ramon Valley coach Aaron Becker sees his star tackle's talent too, but he also sees a dedicated student-athlete who isn't just content to take it easy.
"He's just super competitive. He wants to be really, really good," Becker said. "Jackson puts a lot of work into not just lifting weights and getting bigger and stronger but actually really honing his craft as an offensive lineman and practicing his skill set. He works really hard at developing himself at the position."
_______________________________
CONNECT WITH US:
Follow SportStars on Twitter & Instagram | Like us on Facebook | Subscribe!
_______________________________
Brown's primary responsibilities this fall will include protecting SRV quarterback Jack Quigley, opening holes for talented running back Za'Darion Nardi and leading the Wolves against a slate light on pretenders and heavy on contenders. 
With early season tests against Vintage-Napa, Bishop O'Dowd-Oakland, Antioch, Las Lomas-Walnut Creek and Foothill-Pleasanton, Brown and the Wolves will be battle tested — and hopefully not running on empty, once East Bay Athletic League – Mountain Division play arrives.
PRESEASON NORCAL TOP 20 RANKINGS: Nos. 9-6
9. San Ramon Valley-Danville (4-2)
With 15 returning starters, including three-year starting QB Jack Quigley and his personal protector we just mentioned above, the Wolves may have their most experienced roster in several years. Quigley will have a number of his favorite targets from last spring back for the fall. Senior wideout Caden Ridley led SRV in receiving yards last season with 23 catches for 434 yards and three TDs. Junior Caleb Padrid led the team in receptions with 27 for 265 yards. The team's leading rusher, Za'Darion Nardi, also returns. The defense will return seven starters, which doesn't include Mater Dei-Santa Ana transfer Tanner Salisbury. Salisbury isn't a stranger though — he spent his freshman and sophomore seasons in Danville.
FIRST GAME: Aug. 27 vs. Vintage-Napa
8. Valley Christian-San Jose (3-1)
Coach Mike Machado's Warriors finished one score shy of an unbeaten spring, falling to Serra-San Mateo 33-26 in a March season-opener. Valley Christian's 26 points were more than the combined total of Serra's final four opponents (23). While they'll have a new face at running back, the Warriors return QB Jake Berman and 4-star junior receiver Jurrion Dickey on offense. Dickey had 14 grabs over four games — five went for TDs. All-NorCal LB Will Cuddie (who also serves as the team's kicker) returns as does disruptive defensive lineman Nehemiah Musika.
FIRST GAME: Aug. 27 @ Wilcox-Santa Clara
7. McClymonds-Oakland (4-0)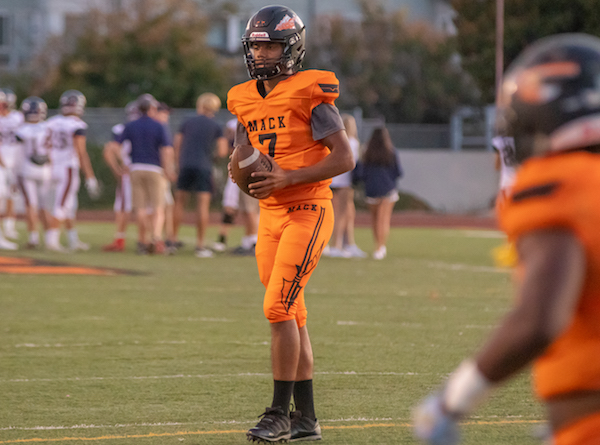 Mack returns 19 starters, the most the Warriors have featured in several seasons. It's worth noting that Mack finished its last full season playing in the CIF 2-A State Bowl game. The Warriors lost that game, but won state bowls in the three preceding seasons. They won the 5-A Bowl in 2016, 5-AA in 2017 and the 4-A Bowl in 2018. So what can decorated coach Michael Peters do with a roster of 19 returning starters? Opponents shudder to think. Among the returning talent is four-year QB Dreyaun Paul, who accounted for 30 TDs over just four spring games. There's also game-breaking running back Tajir Golden. The defense features standouts Dwayne McDougle, Tigana Cisse and Simeon Mitchell.
FIRST GAME: Aug. 27 vs. Tamalpais-Mill Valley
6. St. Mary's-Stockton (3-1)
Lighting-fast UCLA-bound receiver Jadyn Marshall and punishing linebacker Jahzon Jacks lead an experienced Rams team that went toe-to-toe with De La Salle in the spring before falling 35-27. Returning quarterback Cruz Herrera — who split time behind center with senior Nathan Arnaudo — tossed two of his four spring touchdowns in the Rams' impressive showing against NorCal's No. 1 team. Herrera, who has both of his favorite targets back from last season as junior Jason Calvin returns as well, will be back under center when St. Mary's gets another shot at the Spartans on opening night.
FIRST GAME: Aug. 27 vs. De La Salle
_________
COMING IN TOMORROW'S RETURN TO FALL RELEASE: Preseason NorCal Top 20 Teams Nos. 5-2; Sneak Previews Of The 2021 NorCal Football Preview Covers And Plenty MORE.