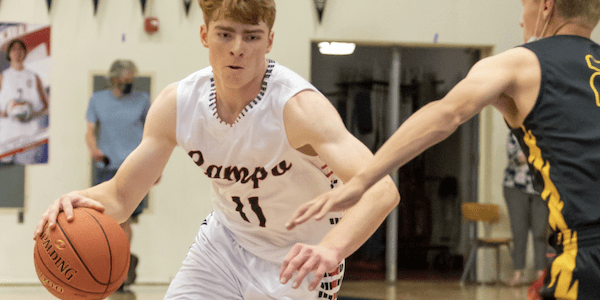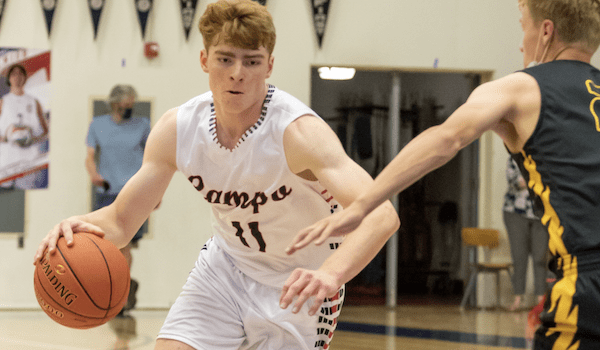 A Model Of Perseverance, Campolindo's Emmanuel Callas Raised His Game To Help Lead The Cougars To An Undefeated Season And NorCal's Top Ranking • Emmanuel...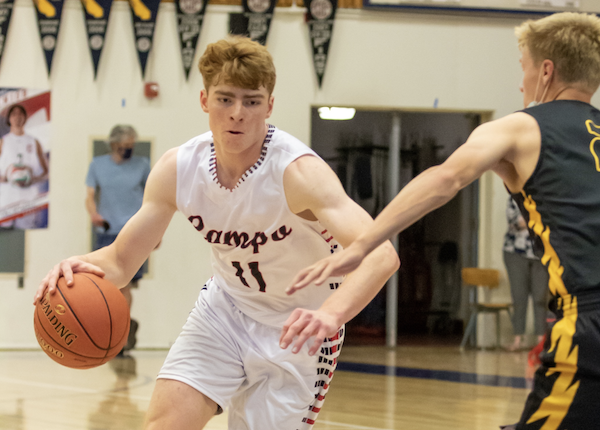 A Model Of Perseverance, Campolindo's Emmanuel Callas Raised His Game To Help Lead The Cougars To An Undefeated Season And NorCal's Top Ranking •
Emmanuel Callas and his Campolindo-Moraga teammates approached this basketball season as if a championship were at stake. Though there were no playoffs in the abbreviated season, Callas and the Cougars made the most of it, going 15-0 in defeating many of the region's other top teams.
Campolindo, which won the Division II state championship in Callas' sophomore season and was to play in the Division I state final in March 2020 when those games were cancelled at the onset of the COVID-19 pandemic, firmly emphasized Its status as one of the state's best programs.
For Callas' leadership and stellar performances in his senior season, he has been named SportStars NorCal Player of the Year. The 6-foot-5, 205-pound star led the team statistically with 15.9 points a game, 7.7 rebounds and 2.0 steals and was second with 2.5 assists a game, making an impression throughout those 15 wins.
"When you only have 15 games and no playoffs, to make most of the season, you don't want to leave any doubts," Callas said. "You want to play the best and beat the best."
Campolindo finished the season atop the SportStars NorCal rankings, having beaten eight other teams in the final 25. That included wins over No, 4 Archbishop Riordan-S.F. 46-38, No. 8 Bishop O'Dowd 56-47, No. 5 Salesian-Richmond 66-50 and No. 6 Clayton Valley Charter-Concord 62-33. Yet to Callas and his teammates, it was a 75-41 win over Las Lomas-Walnut Creek in the Diablo Athletic League that was the most emotional, because that May 26 victory finished off the perfect season. In its own way, it was their championship.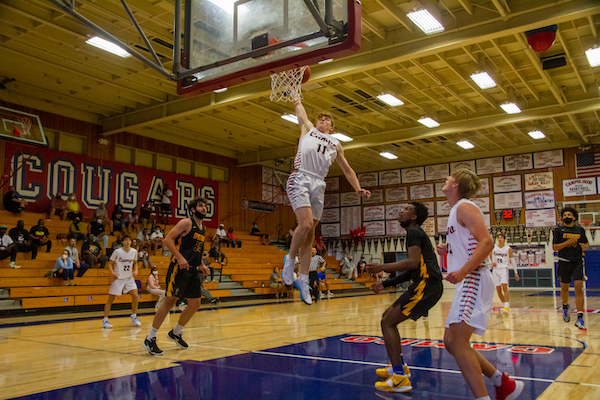 "On senior night we were finally 15-0; that was a big last game and that had a lot of emotion," Callas said.
_______________________________
CONNECT WITH US:
Follow SportStars on Twitter & Instagram | Like us on Facebook | Subscribe!
_______________________________
When California's COVID-19 restrictions were eased earlier this year and allowed for basketball games to be played, Callas was thrilled.
"When I first heard we were having games, the best part was being able to share the court with my teammates and coaches one last time after dealing with so much uncertainty," he said.
Callas and co-captain Chase Bennett asked coach Steven Dyer to find the toughest opponents possible, though travel was limited within the Bay Area.
"He was one of the guys who, once we got the clearance to play, wanted to play as hard a schedule as possible," Dyer said.
Callas has not only persevered but thrived during his high school career in spite of adversity. He missed a good portion of his sophomore season with a knee injury, but was a force in the postseason, scoring 19 points and grabbing nine rebounds in the Division II state title win over Colony-Ontario.
As a junior, the Cougars had moved up to Division I and were seeded seventh in NorCal but knocked off No. 2 Capital Christian-Sacramento, No. 3 Salesian and No. 4 De La Salle-Concord to get the chance to play for a second straight state title, though those state title games were cancelled. As a senior, he rose to the occasion when standout Aidan Mahaney twice was sidelined by injuries. Callas, who is deciding on his college choice, leaves a tremendous legacy for his four seasons with the Cougars.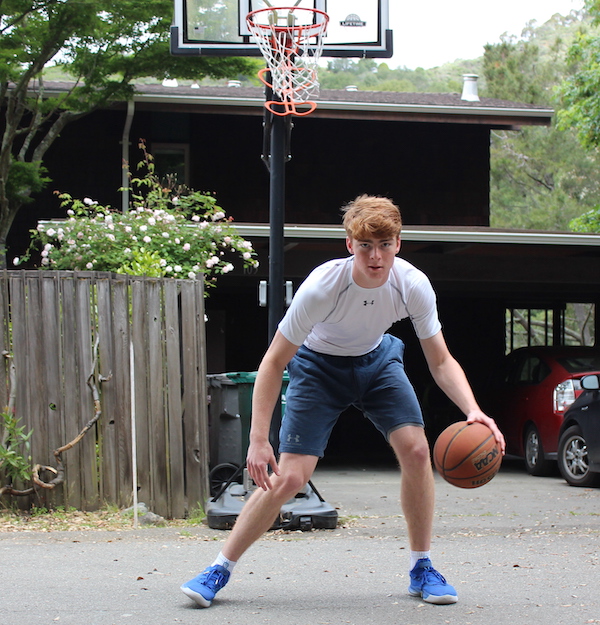 "In four years of varsity basketball there are always high and lows, and persevering was a strong point for him because it was not always easy for him," Dyer said. "But he continued to work hard to make it happen."
"I am feeling a strong sense of accomplishment for all four years," Callas said. "It's been super special, because each year, in and of itself, we maximized our potential."