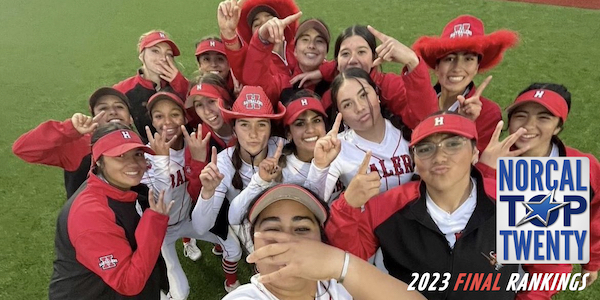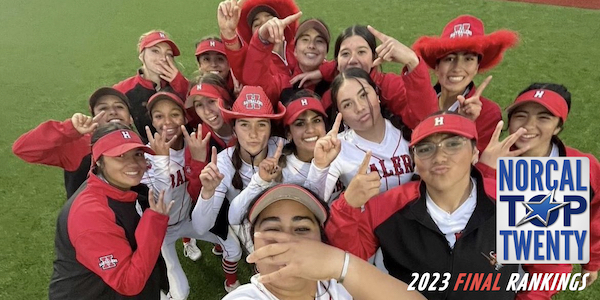 Central Coast Section Sweeps Each Of The Top Three Spots In The Final NorCal Softball Rankings, Including A First-Time No. 1 • PICTURED ABOVE:...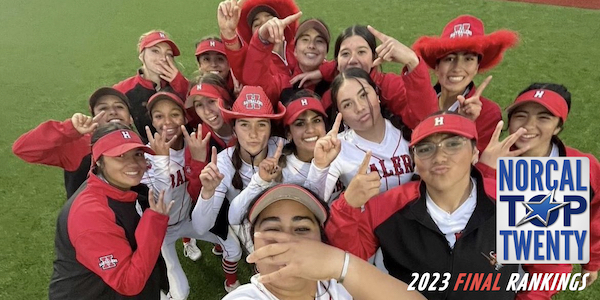 Central Coast Section Sweeps Each Of The Top Three Spots In The Final NorCal Softball Rankings, Including A First-Time No. 1 •
PICTURED ABOVE: CIF Div. I NorCal Championship Game Hero, Hank Tripaldi, Of No. 1 De La Salle. (Chace Bryson photo)
Final NorCal Softball Rankings. All records are through June 3.
1. (1) Hollister (30-3)
What a statement season and finish for the Haybalers. They left zero doubt on who should finish No. 1 after knocking off former No. 1 St. Francis-Mountain View in the Central Coast Section Open Div. final — and then backing it up a week later by topping the Lancers again for the CIF NorCal Div. I crown. The also finished as CalHiSports.com's State Team of the Year.
2. (2) St. Francis-Mountain View (28-4)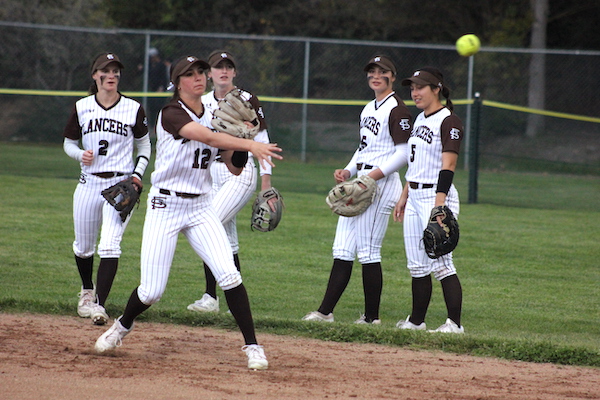 A third consecutive final No. 1 ranking wasn't to be, but Lancers were still plenty dominant in 2023. Their only three NorCal losses were to the other two teams inside the final Top 3.
3. (3) Archbishop Mitty-San Jose (21-5)
Season ended in a 9-3 NorCal quarterfinal loss to No. 4 Whitney — though Monarchs were without star freshman shortstop McKenna Wolizcko (who had already left for USA basketball tryouts)
4. (4) Whitney-Rocklin (22-8)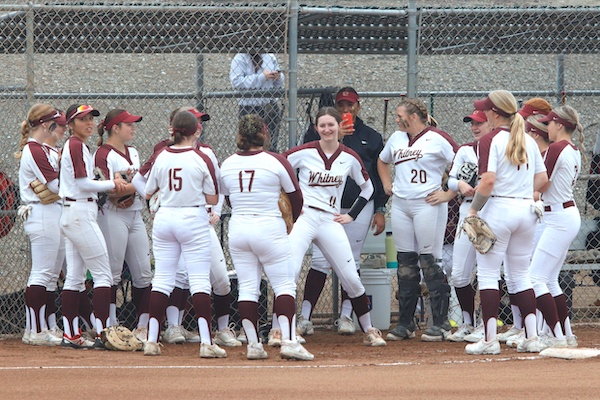 Wildcats stay at No. 4 despite the NorCal win over Mitty (which wasn't at full strength, and had the slightly better body of work). Whitney was the only team to score on Hollister in regional play, falling 3-2 in semifinals.
5. (5) Vacaville (29-3)
After the Top 4, there were about five teams that could make a case for No. 5, and the strength of the Sac-Joaquin Section helped give the Bulldogs the edge for us. The 29 wins helped, as did the three losses all coming to Top 10 opponents.
_______________________________
CONNECT WITH US:
Follow SportStars on Twitter & Instagram | Like us on Facebook | Subscribe!
_______________________________
6. (6) California-San Ramon (21-9)
The North Coast Section's Division I champion was a late bloomer, finishing as arguably the hottest team in the section. Grizzlies' season ended in 2-1 Div. I regional loss to Central-Fresno.
7. (7) San Ramon Valley-Danville (23-7)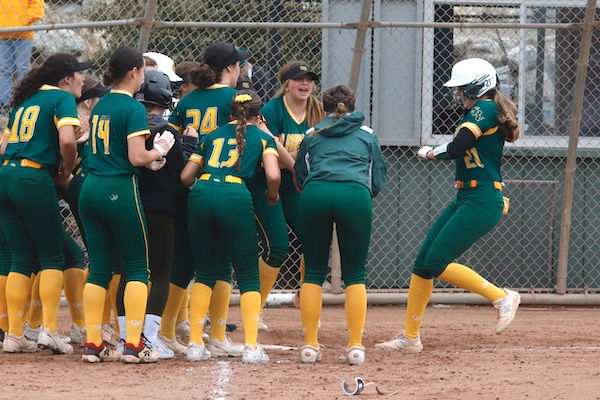 The Wolves were consistently good all season. They reached the Livermore Stampede final, won the East Bay Athletic League championship and played in the NCS Div. I final. Four of their seven losses were to St. Francis & Cal.
8. (14) Willow Glen-San Jose (23-7)
Loaded with talented freshmen and sophomores, these CIF Div. II NorCal champions are going to be a problem in 2024 and beyond.
9. (8) East Nicolaus (29-2-1)
Spartans can't help the league/section they play in, but they schedule tough when they can. This year they were 4-2-1 against Final Top 25 teams — and outscored all opponents 287-28.
10. (9) Pleasant Grove-Elk Grove (24-7)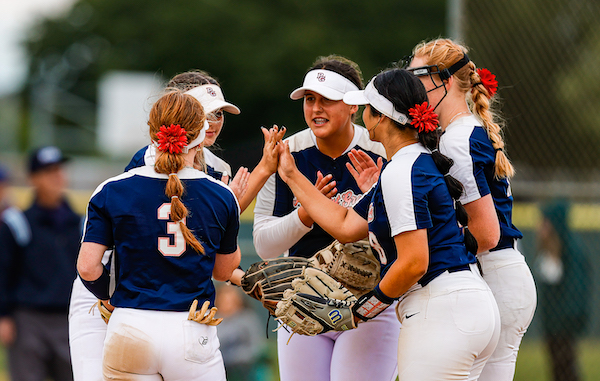 We speak of the strength of the SJS this season, and the Eagles claimed the crown of its toughest league. That SJS depth caught up to them in the postseason in a 6-5 SJS Div. I semifinal loss to No. 19 Inderkum-Sacramento.
11. (11) Granada-Livermore (21-6)
Matadors had a so-so May, but were right there among the East Bay's best teams for the first two months of the season. Finishing atop the EBAL regular season standings was proof of that.
12. (10) Ponderosa-Shingle Springs (25-5-1)
Unlike Hollister, the Bruins were unable to repeat their section championship victory when meeting the same opponent in the NorCal final (No. 18 Central Catholic). Still hangin' that SJS banner though!
13. (12) Vista del Lago-Folsom (26-3)
Eagles had six wins over Final Top 25 opponents, but just couldn't solve Ponderosa — which got them twice.
14. (13) Oak Ridge-El Dorado Hills (17-9)
The SJS Div. I champs played their best ball in May, going undefeated in the month before a season-ending 2-0 loss to Hollister in both teams' regional opener on May 30.
15. (17) Notre Dame-Salinas (22-8)
Won the CCS Div. I championship and then ousted both No. 19 Inderkum and No. 9 East Nicolaus from CIF Div. II field before losing to No. 8 Willow Glen in final.
16. (15) Sutter (26-2)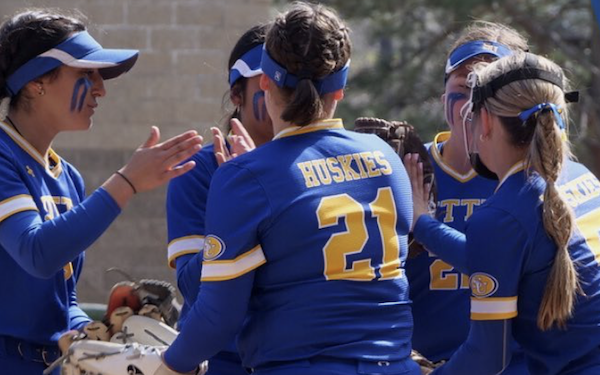 Huskies' nine-inning postseason loss to Orestimba was arguably the biggest SJS upset of the season. But one game won't define a season in which the program outscored opponents 292-31 with wins over several bigger schools.
17. (19) Granite Bay (20-7)
Of the Grizzlies' seven losses, all but one were to teams ranked ahead of them on this list. They can also claim wins over Top 10-teams Ponderosa and Whitney.
18. (NR) Central Catholic-Modesto (30-4)
Raiders entered regionals as our top non-ranked team (among our "5 Teams Knocking" category) and stormed to a NorCal Div. III crown by avenging SJS finals loss to Ponderosa.
19. (18) Inderkum-Sacramento (22-9)
Another team that got hot in May and reached the SJS Div. I finals as the No. 5 seed. Once in the final, Oak Ridge needed an extra inning to beat the Tigers. Biggest wins were over Ponderosa and Pleasant Grove.
20. (16) Amador Valley-Pleasanton (15-12)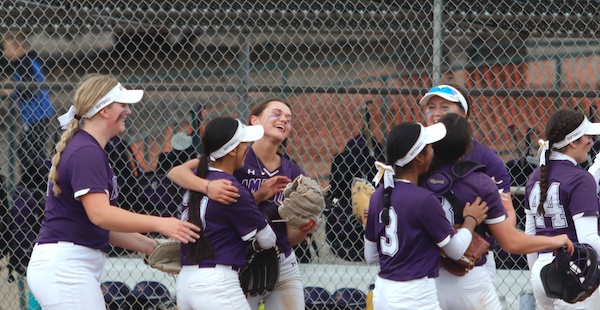 We're not sure if there's ever been a team to open the year 3-8 and still finish inside our Final Top 20. The Dons dominated the back half of EBAL play, and their NCS first-round exit was a Div. I shocker.
21. (20) Monterey (20-8)
The Dores not only won the CCS Division II title, but their overall body of work got a boost from the postseason runs of Willow Glen (who Monterey beat) and Hollister (who were responsible for two of the program's eight defeats).
22. (NR) Franklin-Elk Grove (22-7)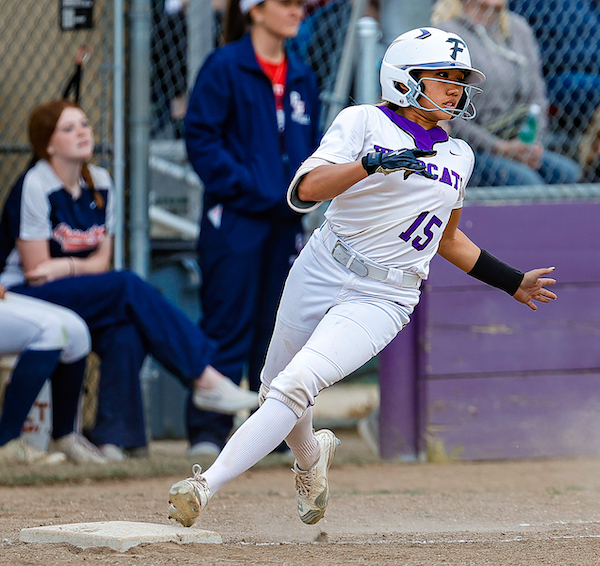 One of the great 2023 turnaround stories within the SJS, the Wildcats' first winning season since 2015 included wins over Oak Ridge and Pleasant Grove, plus non-ranked powers Sheldon-Sacramento, Elk Grove and Benicia.
23. (NR) Capital Christian-Sacramento (19-5)
Another great program rebuild that came to fruition and led to the strength of the SJS this season. The Cougars won the SJS Div. IV title and claimed the NorCal Div. IV championship as well — taking down that same Orestimba team that shocked Sutter.
24. (NR) Casa Grande-Petaluma (25-5)
Gauchos season ended in a 5-2 NorCal Div. II loss to eventual champion Willow Glen. Casa still managed to bag 25 wins and a North Coast Section Div. II title.
25. (NR) Pinole Valley (29-2)
No, the Spartans' schedule isn't dotted with a bunch of ranked teams, but it's full of lopsided victories everywhere you look. The NCS Div. III champions held a +216 run differential and reached the NorCal Div. II semifinals (ousted by Ponderosa).