Bay Area 75 Rankings: 2018-19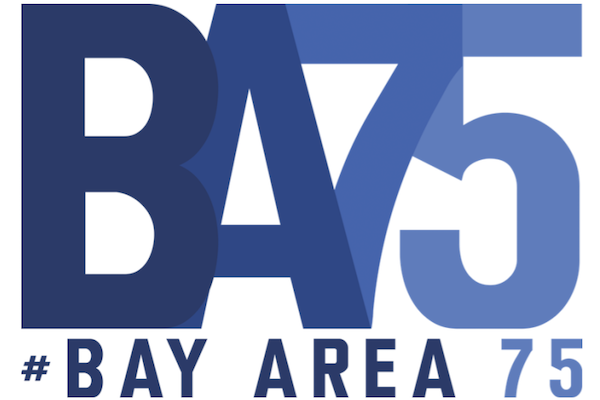 60. GABRIELLE PETERSON (Healdsburg, Sr.)
Cross Country, Track
The Oregon State-bound distance star was the Division V champion at the CIF State Cross Country Championships in November. In the spring, she managed a pair of podium finishes at the CIF State Track & Field Championships. She finished sixth in the 1600 meter final and fifth in the 3200 meters.
59. DEVEREAUX HARRISON (Vacaville, Sr.)
Baseball
SportStars named Harrison 1st Team All-NorCal after his dominant season as a two-way standout for the SJS Div. I-champion Bulldogs. The Long Beach State signee hit .390 with 39 hits, 29 runs and 29 RBI across 32 games. He also went 6-0 with three saves on the mound. He held a 0.71 ERA and racked up 60 strikeouts in 39.2 innings. 
58. BRETT THOMPSON (James Logan-Union City, Sr.)
Basketball
Thompson was a SportStars 1st Team All-NorCal selection in addition to multiple 1st Team regional honors from other publications. The Mission Valley Athletic League MVP averaged more than 15 points a game and was a tenacious defender. The Colts reached the CIF Div. I final and would not have finished No. 5 in our final NorCal rankings without him. 
57. NOA NGALU (Menlo-Atherton-Atherton, Sr.)
Football
Ngalu was a SportStars All-NorCal selection and the Peninsula Athletic League-Bay Division Player of the Year. He finished with 56 tackles (14 for loss) and a team-best seven sacks. He also had two fumble recoveries, one of which he returned for a TD. His leadership was pivotal in Menlo-Atherton going 13-2 and winning the CIF 3-AA State Bowl title. He begins his collegiate career at Washington this fall.
56. JULIE SANGIACOMO (Justin-Siena-Napa, Sr.)
Volleyball
A devastating outside hitter, Sangiacomo ranked first in the Bay Area with 563 kills (among stats reported to MaxPreps). The Santa Clara-bound star averaged 6.5 kills per set, added 73 aces, 55 blocks and 190 digs. She committed to just 27 errors in 364 serve receive chances.
55. KYREN PARIS (Freedom-Oakley, Sr.)
Baseball
Paris was the Bay Area's highest drafted high school prospect in the Major League Baseball Amateur Draft this past June. The L.A. Angels took him 55th overall late in the second round. Paris, a plus-defender at shortstop, hit .306 with 19 hits, 16 runs and 11 stolen bases. He forfeited his scholarship to Cal to sign with the Angels and begin his professional career.
54. JOSHUA PAKOLA (St. Francis-Mountain View, Sr.)
Football
A SportStars All-NorCal selection, Pakola was ranked among the top 20 defensive ends in the nation for the 2019 Class. His senior year included 46 tackles (nine for loss), seven sacks, 10 QB hurries, one interception, two fumble recoveries and three forced fumbles. He will suit up for Stanford in the fall.
53. BUBBA GOMEZ (Fremont Christian, Sr.)
Basketball, Baseball
Gomez returns to the Bay Area 75 for the second straight year. The multi-sport athlete is headed to Alabama A&M to play baseball after hitting .478 with 44 hits, 46 runs, 37 RBI, 12 doubles and five home runs. He also was 9-6 with a save and 1.20 ERA on the mound. He had two no-hitters and struck out 153 batters in 82 innings as the Eagles won the school's first North Coast Section title. During the winter, he led Fremont Christian in points (16.4) and assists per game (3.4).
52. CAMERON REYNOLDS (Clayton Valley-Concord, Sr.)
Track
Reynolds heads to UCLA this fall after establishing himself as perhaps the North Coast Section's most versatile sprinter. He was the NCS champion in the 200 meters and runner-up in the 400 meters. He anchored the Eagles' NCS-champion 400 meter relay team and ran second on their runner-up 1600 relay team. At the CIF State Championships, Reynods took silver in the 200 (three-tenths of a second back of the leader) and fourth in the 400 (six-tenths back).
51. KLARA ASTROM (Pinewood-Los Altos Hills, Sr.)
Basketball
The SportStars 1st Team All-NorCal guard will take her talents to the Ivy League this fall, lacing up for Yale. Not only did Astrom score (16.0 ppg), rebound (6.9 rpg) and shoot 3s nearly as well and as often as teammate Hannah Jump (220 attempts, 38 percent), she routinely guarded the opposing post player. Pinewood went 27-4 and reached the CIF Open Div. state final.
50. DANIEL HEIMULI (Menlo-Atherton-Atherton, Sr.)
Football
Ranked among the top 20 inside linebackers in the 2019 Class, Heimuli returns to the Bay Area 75 for a second straight year. The four-star linebacker had 96 tackles (16 for loss), six sacks, two interceptions and one fumble recovery. He committed to Washington just a few weeks after being honored as the Defensive MVP at the vaunted Poly Bowl All-Star Game in Hawaii. 
49. VIKTOR RAJKOVIC (Branson-Ross, Sr.)
Basketball
Rajkovic was a SportStars 1st Team All-NorCal selection and was named Marin Independent Journal Player of the Year for the second straight year. The San Francisco Chronicle also named him its Metro Player of the Year. Branson won 31 games and reached the CIF Div. I NorCal Regional Championship before falling five points shy of a state finals berth. Rajkovic averaged 20 points, 11 rebounds and 2.7 assists for the Bulls. 
48. TOMMY BARNDS (Sacred Heart Prep-Atherton, Sr.)
Lacrosse, Football
Barnds is headed to Princeton after two straight seasons of being the San Mateo Journal's Lacrosse Player of the Year. He finished his senior season with 77 goals and 50 assists and was a 1st Team All-West Catholic Athletic League selection. The Gators finished the year ranked No. 2 in NorCal and spent a portion of 2019 ranked No. 1 in the nation. Brands also played both ways for an 11-2 Gators football team. He had just under 700 combined rushing and receiving yards with 8 TDs. He also had 21 tackles and three interceptions on defense.
47. NICK YORKE (Mitty-San Jose, Sr.)
Baseball
Yorke returns to the Bay Area 75 after his second straight year as a SportStars 1st Team All-NorCal selection. The Arizona commit led the Monarchs with a .505 batting average with 50 hits, 38 runs scored, 40 RBI and seven home runs among his 19 extra-base hits. Mitty won the NorCal half of the prestigious Boras Baseball Classic and was the CCS Open Div. runner-up to Valley Christian-San Jose.
46. HOPE ALLEY (Foothill-Pleasanton, Sr.)
Basketball, Softball
In addition to impeccable play at shortstop, the Pittsburgh-bound Alley was also the leadoff hitter for the North Coast Section's first team to ever go 28-0. The SportStars 1st Team All-NorCal selection had 37 hits and scored 30 runs to go with four homers and 15 RBI. During the winter, she led the Foothill basketball team in scoring (8.9 ppg), rebounds (6.4 rpg), assists (2.3) and steals (2.3).
Use Arrows Below Ads To View Nos. 45-31