Charles McAdoo, #MyBestTeammate | A #NeverStop Tribute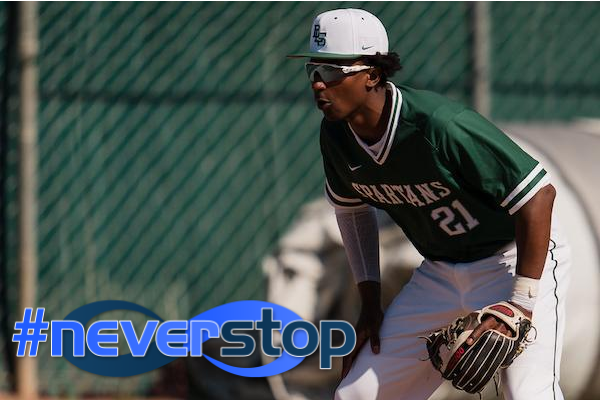 De La Salle Multi-Sport Standout Vince Bianchina Continues Our #NeverStop Project With An Ode To Teammate And Friend, Charles McAdoo •
Throughout my four years at De La Salle, I have built many relationships with coaches, teammates and friends that will last forever. There have been plenty of ups and downs that have taught me how to perform on and off the field. Yet there is one person especially who has helped me become the player and friend I am today — and that is Charles McAdoo. 
I would not have been able to balance the workload of football and baseball without him. We have been by each other's side since freshman year. Charles and I shared the same position in football, and we both play on the left side of the infield in baseball. 
We would always help motivate each other to work, like making up a lift, watching film, running extra routes or getting extra swings in the cage. 
McAdoo's work ethic and commitment inspired me in many ways. He lives 45 minutes away from school and still manages to show up 30 minutes early to everything. Every practice and game he would make sure to give his full effort on every rep. While he's not much of a talker, he makes sure to hold his teammates accountable. He leads by example.
McAdoo is a great leader not only because of his work ethic. It's the way he treats others. No matter how he plays, he always treats his teammates the same. 
_______________________________
STAY CONNECTED:
Follow SportStars on Twitter & Instagram | Like us on Facebook | Subscribe!
_______________________________
Whenever myself or others were on the field, we could always hear McAdoo's positive energy from the sideline or dugout. If someone, including myself, was having a bad game, he would help us focus on the positive side of the situation. He is always willing to do something as long as it helps the team win. No matter what the role is, he will do his best to execute it. 
I am devastated our final baseball season together got cut short. But that is not going to stop us from getting after it. I will always have his back and I know he will always have mine. He is the best teammate I could ask for, and an even better friend. 
The ups and downs we have gone through are memories that I will never forget. I can not wait to see him succeed at San Jose State. Although Northwestern (my next stop) already swept San Jose in a three-game series in 2019, I hope we get another chance to do it when McAdoo is on the team!