Cooper Hjerpe, Woodland Baseball SportStar of the Week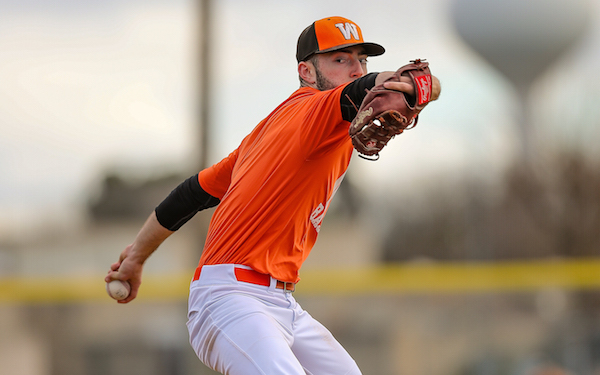 The Oregon State-bound lefty could do no wrong.
Our 2018 FIRST TEAM ALL-NORCAL BASEBALL pick, Cooper Hjerpe, the Sr. Woodland High School Baseball player earns our SportStar of the Week title.
During Woodland's 14-0 win over Mira Loma on March 26, he went 3-for-4 at the plate with a double, triple and four RBI.
But that wasn't even his most impressive stats of the game.
On the mound he was absolutely overpowering. Hjerpe tossed a 5-inning perfect game and retired every batter by strikeout. He faced 15 batters and struck out every one.
Hjerpe will enter April with a 2-1 record and a 1.87 ERA with 36 strikeouts over just 15 innings pitched. Woodland is 4-3-1 on the season.
Catch more High School Baseball coverage at SportStars Magazine.