Fall Golf Fitness Routine Preps for Winter Play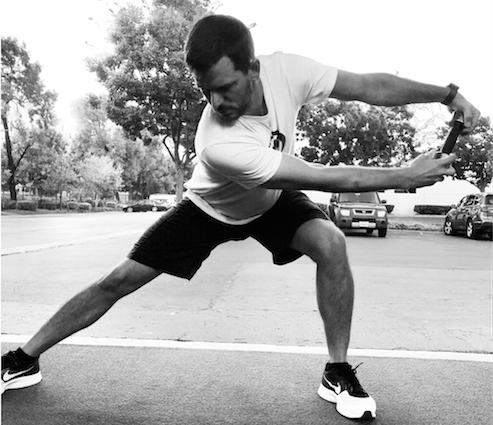 Summer is about to end…What a Bummer!
You've played a lot of golf over the last few months and plan to play as much more as you can until the winter comes. Fall is a great time to play. It's not too hot or too cold. But when you look back, you notice you really haven't done much physically but play rounds or hit the range. You might be thinking about starting up a fall golf fitness routine in preparation for the winter months.
Great idea if you ask me. But how do you go about diving in?
This is where we need to be a little bit strategic in our approach.
If you are the golfer who has only played and has not put in much physical work, let's think about easing into a workout program.
I see it all too often… you decide to hit the gym for the first time in a while and overdo it to the point where you're so sore you can't move or even worse you injure yourself.
No pain. No Gain. But don't overdue it.
Getting a little sore is not too big of a deal. But injuring yourself is one of the worst things you can do moving into the fall and winter months.   
Remember, this is the best time to be working on your body to improve your game.
If you are thinking about starting up a conditioning program for golf, here is a good place to start.
Consistency is key to a Fall Golf Fitness Routine.
Keep in mind the order of this list.
It goes in progressive order from easiest on the body to more difficult and demanding.
Make sure to ease into your program and don't overdo it early on. There is no rush!
Consistency is key here, so make an effort to move (workout) at least 2 times per week.
Keep this up throughout the Fall and Winter months and you'll be happy you did come Spring and Summer!
Here's to better golf!
Joseph Rosenthal CSCS, TPI
(925) 997-4360
Kinect Sport & Fitness
See my fitness videos here: