Gabby Rones, West Campus Hot Shot Grabs SportStar of the Week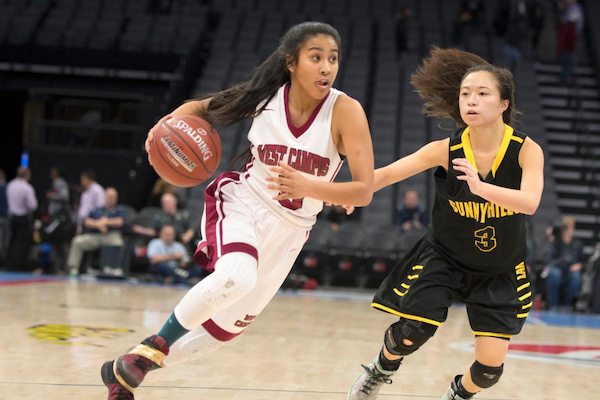 Gabby Rones, the Warriors' three-year starter, is firing on all cylinders for her senior season, earning her SportStar of the Week honors.
Through Feb. 1, Gabby Rones helped lead West Campus – Sacramento to a 16-5 overall record and a 5-1 mark in the Greater Sacramento League. The Warrior's guard leads the team in scoring (17.5 ppg) and 3-pointers made (88).
She's not just a shooter though, as demonstrated by an 18-point, 6-rebound, 3-assist and 5-steal performance —despite the Feb. 1 loss to NorCal-ranked Antelope.
She had five steals or more in six out of seven games from Jan. 15 to Feb. 1, twice topping out at nine!
Follow Gabby's SportStar of the Week accolades and all our top picks at Sports Today!