High School Athletes Video "Day In The Life" Voting Contest Presented by Fantag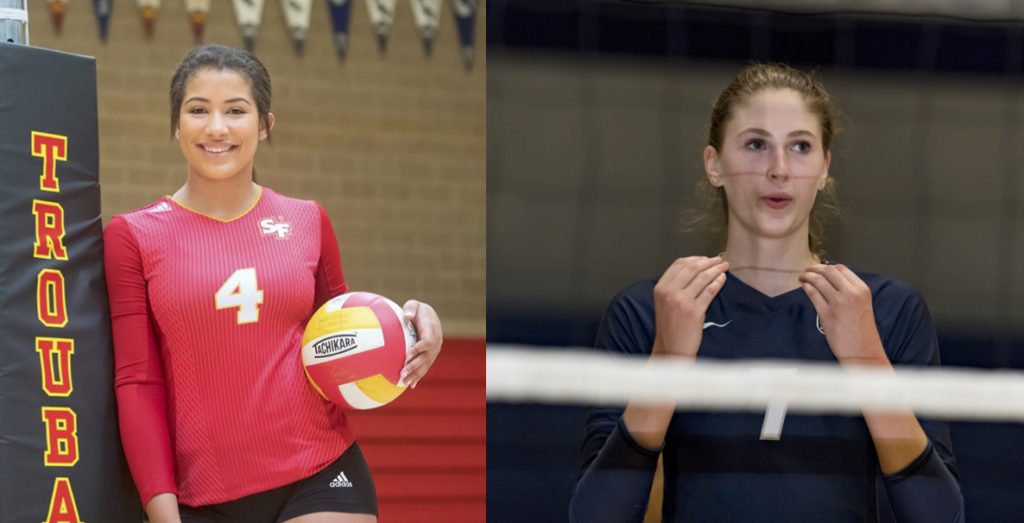 SportStars has made a goal this school year to include more High School Athletes Video with its storytelling.
Hopefully our more regular readers have noticed. As we begin to close out fall and transition to winter sports, we're planning a pair of "Day In The Life" video feature projects we think you'll like. 
We've chosen four athletes from each of our NorCal coverage regions that we think would make good subjects for this.
We'll follow the athlete around for a full day and produce both a video and written feature for SportStarsMag.com.
Now we want your help in the final selection.
We've provided four Bay Area and four Sac-Joaquin athletes. Tell us who you'd like to see featured.
VOTING Your High School Athletes Video:
COME BACK EVERY 6 HOURS TO CAST ANOTHER VOTE!
You have the option to vote every 6 hours for both a Bay Area and Sac-Joaquin athlete. Voting will close on October 31st, 2018 at 11:59 pm (PST).
Winners will be revealed on November 2nd so SUBSCRIBE HERE to the digital alert.
Follow SportStars Magazine on Facebook, Instagram, and Twitter.
View this week's NorCal Football Rankings Top 20
And the latest NorCal Volleyball Rankings Top 20
Cast Your Vote Below For A Sac-Joaquin Athlete:
Davis (Soccer) – Maya Doms
Del Oro-Loomis (Wrestling) – Noah Blake
Folsom (Football) – Kaiden Bennett
St. Francis-Sacramento (Volleyball) – Alexa Edwards
VOTING is NOW CLOSED: Total Votes for Sac-Joaquin was 8,493
Cast Your Vote Below For A Bay Area Athlete:
Campolindo-Moraga (Football, Soccer, Baseball) – Lucas Allen
Dublin (Basketball) – Robby Beasley
Marin Catholic-Kentfield (Volleyball) – Kari Geissberger
Monte Vista-Danville (Soccer) – Megan Edleman
VOTING is NOW CLOSED: Total Votes for Bay Area was 27,497
Keep posted on the action on our social media pages (linked above) to see who is leading the polls. And be sure to come back and vote again for your favorites!
About Fantag. Proud sponsor of SportStars High School Athletes Video "Day In The Life" Voting Contest
Add Fantag to your team!
Use Fantag to create and share instant video highlights at all of your games. Fantag is a patented technology that allows anyone capturing video to instantly create, sync and share instant replay clips to anyone through the Fantag app. As the official video highlight and instant replay solution of the CIF, Fantag makes it easy for your fans, parents, coaches, and even press and recruiters to get video highlights from ALL your sports, all year long.
Download the free app and see how easy it is to create and share video highlights!