Virtual Recruiting 101 | NCVA Helps Host Volleyball Recruiting Webinars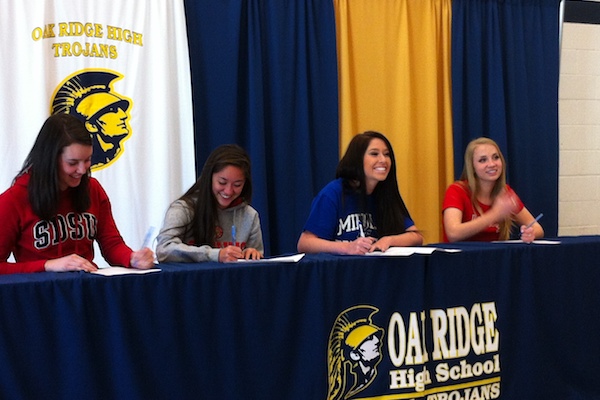 Recruiting 101: Advice for all athletes / sports. With Coronavirus Still Impeding The Return Of Competitive Play, NCVA Is Using Webinars To Help Athletes Answer Volleyball Recruiting Questions •
Even during normal times, navigating through the volleyball recruiting process is hard enough. So what happens when you add a nationwide pandemic?
Since mid-March, the coronavirus has wiped out the remainder of the girls club season, caused the cancellation of the USA Volleyball Boys and Girls Junior National Championships, and is threatening to impact the boys club and girls high school seasons. Without the ability for players to showcase their games, and with collegiate programs avoiding nearly all scouting travel, these are definitely not normal times. 
_______________________________
#NEVERSTOP STAYING CONNECTED: GET the SportStars NOW app FREE today.
Follow SportStars on Twitter & Instagram | Like us on Facebook | Subscribe!
_______________________________
While players wait at home wondering, the NCVA and Next College Student Athlete (formerly the National College Scouting Association) have teamed up for a series of webinars on different topics related to volleyball recruiting. 
The webinars are being co-hosted by NCSA Events Partnership Director Sue Webber and NCVA's Chief Administrative Officer Kyle Woodruff. Webber, a former collegiate player at Illinois who coached at multiple Division I schools, is in her fifth year of working with volleyball athletes at NCSA.
The organizations have teamed up to produce two webinars thus far. The first one on June 9 focused on the ever-changing landscape of recruiting rules, both for players and colleges. On June 30, Webber led a course on communication with colleges and coaches. It touched on everything from emails, phone calls, video conferences and being aware of one's social media presence. 
"It's about a 30-40 minute presentation and we try to keep to specific topics," Webber said over the phone from her home in Tennessee. "After that, we open it up to a Q&A session that Kylie helps moderate through email and the chat window."
Each session is free to register for. Those who register but miss it can still get a recording of the event emailed to them. Though Webber's niche is volleyball, much of what she shares is applicable to all prospective collegiate athletes.
The next webinar is planned to take place at 5 p.m. on July 28. Webber will be discussing the NCAA division structure and the many scholarship opportunities at various levels. Among the topics there-in: Athletic scholarship or academic scholarship? Walk-on or scholarship player? Two-year or four-year school? She will also be sharing tips on how to start building a target list of schools. Future webinars may include guest speakers as well, Webber said.