SportStar Jackie Stanco St. Francis-Sac. Soccer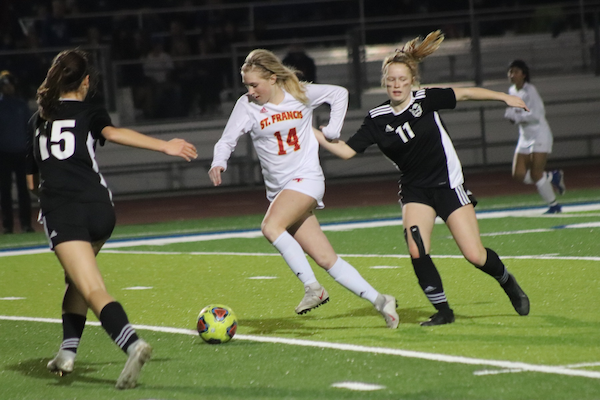 Arizona-committed forward Jackie Stanco, earned six points across two wins during the final week of the regular season. Stanco first notched two goals and an assist in a 4-1 win over SJS rival Davis on Feb. 7. She added another assist in the team's regular season final, a 3-0 shutout of Franklin-Elk Grove.
The strong finish allowed St. Francis to finish the season with an 18-2-3 overall record, good enough for the top seed in the Sac-Joaquin Section Division II playoffs.
Stanco closed out the regular season with a team-best 17 goals, along with four assists. The Troubadours received a first-round bye and will play their first postseason match on Feb. 21.
SportStars covered SFHS girls soccer program when they receive the inaugural
Team Pinnacle Award
by the United Soccer Coaches. The only California program so awarded. The award is given in recognition for the 2018-19 academic year for achieving a high level of fair play, educational excellence and success on the pitch.
Photo courtesy: Steven Shaff/St. Francis Athletics.