Anthony Roy, Dublin Basketball: SportStar of the Week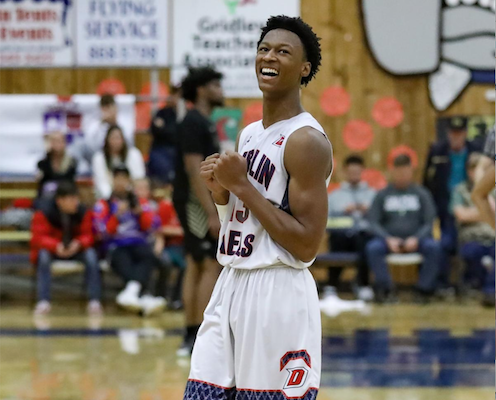 18 points and 7 rebounds earns Anthony Roy, SportStar of the Week Accolades
The Dublin Gaels basketball team shot into the top 5 of the FitPro GO!/SportStars NorCal Top 20 Rankings for the week of Dec. 16 after sweeping three games at the prestigious Gridley Invitational Basketball Tournament. Anthony Roy certainly played his part.
Dublin, which entered the tournament ranked No. 8, defeated No. 17 St. Patrick-St. Vincent-Vallejo. Then in its run to the tourney title, toppled No. 5 Riordan-S.F. and No. 2 Salesian.
Anthony Roy (Guard/Forward) was named the tournament's Most Outstanding Player.
Roy had his most complete game in the final against Salesian, scoring 18 points to go with seven rebounds, six assists and four steals. Across all three games, he combined to score 60 points, grab 22 boards and make 10 steals.
Dublin left Gridley with an overall record of 5-0.
Photo: David Gershon.