SportStars 2018 All-NorCal Football Defense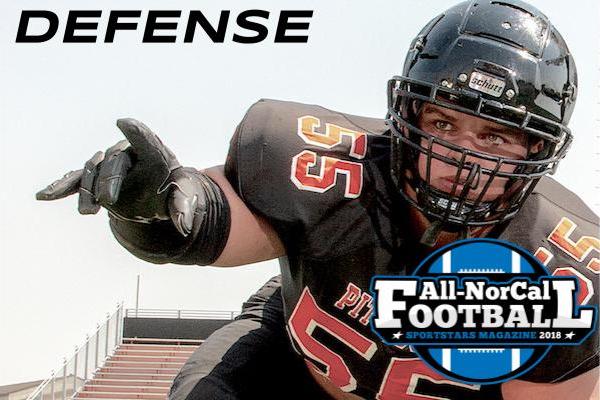 Meet Our 2018 All-NorCal Football Defense Featuring 26 Players From 19 Different Schools, Five Different Sections •
Here it is! Wrapping up an epic season of high school football through Northern California, we present our All-NorCal Football Defense. It represents half of a 52-man All-NorCal roster.
If it's offense you're after, here's where you need to go: All-NorCal Football Offense. We will reveal our NorCal Player Of The Year Honors in our February issue releasing here at SportStarsMag.com on Feb. 1.
We know all you care about right now though is who made the squad. So jump on in!
CIF State Football 2018: A compilation of multimedia presentations chronicling the CIF State Football appearances of Folsom, Liberty, and Del Oro.
FINAL 2018 NorCal Football Rankings: We closed out the 2018 season with an expanded Top 30 powered by FitPro GO after NorCal teams won 10 of 15 CIF State Bowls.